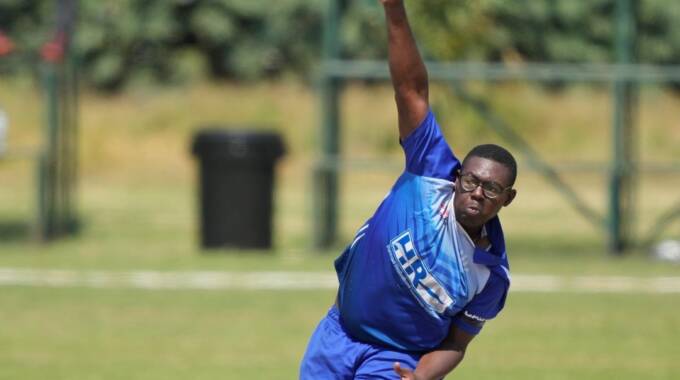 The Sunday Mail
Online Reporter
TENDEKAYI Mataranyika put up a captain's performance as his Super-Over exploits helped Peterhouse Boys High beat South Africa's St Andrew's, to lift the CABS T20 Smashing Cricket Festival this past weekend.
Playing against a more experienced St Andrew's in the final at St George's College on Sunday afternoon, the hardworking skipper took everyone by surprise when he handed himself the ball to bowl in the Super Over, after both sides had ended the match tied on 157 runs.
Mataranyika had star bowler, Sean Bennet, who had picked a five-for during his four-over spell, but he decided against giving the young lad a go.
The Super Over, however, took off to a worrying start for the skipper, as he was clobbered for a massive six off his first delivery. He redeemed himself during the following five deliveries as he conceded just seven more runs and gave the visitors 13 runs.
Mataranyika's job was half-done, and he could be seen on the edge of the boundary as he cheered his batters to victory.
Ross Mills hit a six and a four off the fourth and fifth deliveries, which saw Peterhouse cruise to victory.
Defending champions and hosts, St George's College, were forced to watch from the stands, with their coach, Denford Kumundati, conceding defeat.
"Credit to Peterhouse, they were by far a better side, and they really came prepared for the tournament," said Kumundati.
"We will work on the grey areas that need a bit of polishing up, but it was a good festival.
"Coming back after a three-year break, due to the Covid-19 pandemic, means that it really needed something special for a team to win it," he said.