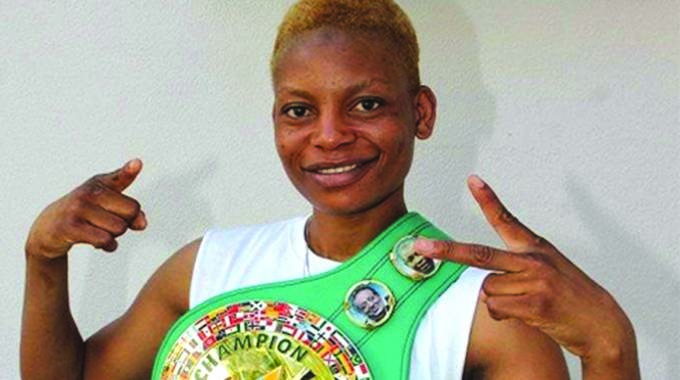 The Sunday Mail
Online Reporter 
WORLD Boxing Council interim super-bantamweight champion Kudakwashe Chiwandire has spoken against drug abuse and early child marriages amongst young girls.
She spent a day with learners at a private school in Glen Forest on Thursday as part of commemorations of the Day of the African Child (June 16).
The 26-year-old mother of three has become a role model for many and on Thursday chose to spend the day with scholars at Destiny Achievers Private School, which is situated in the Glen Forest area near Hatcliffe.
"Drugs will not take you anywhere," she warned learners.
Chiwandire is now one of the most prominent sportswomen in the country after bagging the prestigious WBC belt in February.
She defeated highly rated Catherine Phiri in Lusaka, Zambia.
"In life, people have different talents. God did not give us the same talent. So, I am saying students should realise that it's not only academics that can lift one from poverty. Sport is another avenue."