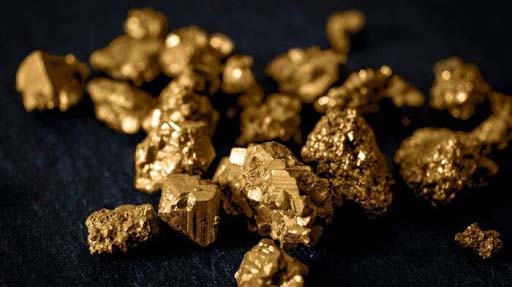 The Sunday Mail
Online Reporter 
GWANDA-BASED gold producer Blanket Mine produced a record quarterly production of 18 965 ounces of gold for the quarter ended September 30, 2021.
This was a 25 percent increase on the 15 155 ounces that was produced in the prior comparable period.
Blanket mine is owned by Canadian gold producer, Caledonia Mining Corporation.
Caledonia management reported that gold produced in the nine months to September 30, 2021 was 48 872 ounces, 14 percent more than the 42 887 ounces produced in the nine months to September 30, 2020.
The group said it remains on track to achieve its production target of 80 000 ounces in 2022, although production guidance for the year to December 31, 2021 has been narrowed at the top end of previous guidance at 65 000 and 67 000 ounces.
Commenting on the performance, Caledonia CEO Mr Steve Curtis said:
"The ramp-up in production towards our quarterly target of 20 000 ounces has met our best estimate and, consequently, we have been able to narrow our annual production guidance from 61-67 000 ounces to 65-67 000 ounces.
"When we acquired Blanket from Kinross in 2006 our production in the third quarter of 2006 was 6 475 ounces – the company has come a long way since then.
"Central Shaft provides the infrastructure required to access the deeper resources at Blanket for many years before any new vertical shaft deepening needs to be considered. The extra hoisting capacity provided by the shaft is the foundation to the production build-up to 80 000 ounces from next year onwards."
Caledonia recently acquired the Maligreen gold project in Gweru, as it seeks to expand its portfolio in the country.