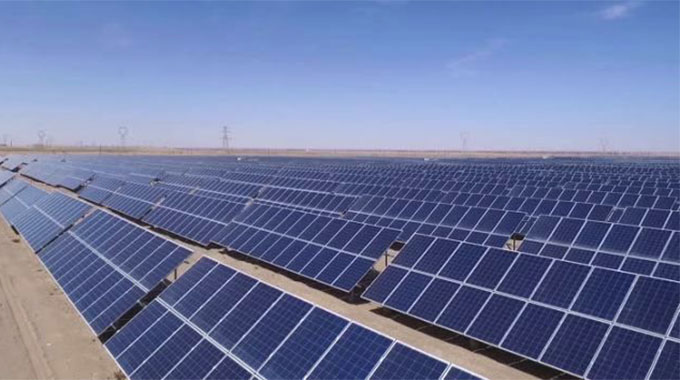 The Sunday Mail
Online Reporter  
A 100 megawatt (MW) solar power plant is set to be established in Norton by Belarusian investors.
Harare and Minsk enjoy strong bilateral ties.
In 2019, the two countries signed a Memorandum of Understanding that established the Joint Permanent Commission on Cooperation (JPCC), which was followed by another MoU on the cooperation, organisation and support of the joint Belarusian and Zimbabwean construction.
The proposed solar plant is a culmination of these engagements.
Addressing a post-Cabinet briefing on Wednesday, Information, Publicity and Broadcasting Services Minister Monica Mutsvangwa said the investors are coming in as  independent power producers, who will have an offtake agreement with the Zimbabwe Electricity Transmission and Distribution Company (ZETDC).
"The renewable energy project will be implemented on a 25-year Independent Power Producer basis and will involve a Power Purchase Agreement with the Zimbabwe Electricity Transmission and Distribution Company.
"The power generated by the plant will be fed onto the national grid and complement power generated by the thermal power plants. Land for the project has since been identified in Norton," said Minister Mutsvangwa.
"The implementation of the project will be subject to the signing of the Double Taxation and Bilateral Investment Protection and Promotion Agreements between the Governments of Zimbabwe and Belarus. The project is part of Government's engagement and re-engagement efforts."
The project is expected to cost US$125,5 million.