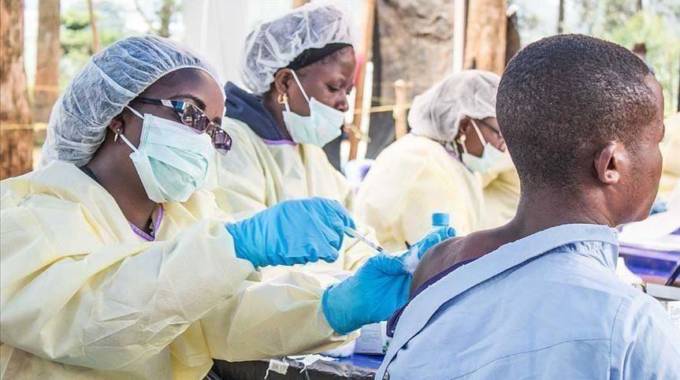 The Sunday Mail
Tanyaradzwa Rusike
ONLY 96 people have experienced mild or severe reactions to Covid-19 vaccines out of the more than 5 million jabs that have been administered in Zimbabwe since the mass inoculation programme began in March.
Authorities are investigating two deaths that have been linked to adverse reactions to the vaccines, while two other suspected cases of death following vaccination have been deemed coincidental.
Experts found no evidence to conclude that the deaths were caused by vaccines.
According to the Medicine Control Authority of Zimbabwe (MCAZ), the most common cases of Adverse Events Following Immunisation (AEFI) included headaches, dizziness and fatigue among other non-serious episodes of discomfort.
Health experts define an adverse effect as serious when it results in hospitalisation, extended stay in hospital, a significant reduction in functional capacity, or death.
Responding to questions from The Sunday Mail, MCAZ projects and public relations officer, Mr Shingai Gwatidzo, said the majority of those with suspected AEFIs have recovered.
"Out of a cumulative total of 3,06 million first dose and 2,30 million second dose of Covid-19 vaccines, the authority received a total of 96 suspected cases AEFIs," he said.
"The majority of the AEFIs were non-serious and were consistent with the safety profile of the vaccines as was determined from the clinical studies conducted by the vaccine developers, that is headache, dizziness, fatigue, general body weakness, itchy skin, itch rash, chills, sore throat, runny nose, blocked nose, sneezing, nausea, injection site pain, numbness of the injected arm and chests pains.
"A few serious illnesses were also reported and these included seizures, strokes, angioedema and deep vein thrombosis."
Mr Gwatidzo said 70 cases were recorded from those who had received the Sinopharm vaccine, while 25 had been administered the Sinovac vaccine and the other one was not specified.
"The authority received four suspected AEFIs resulting in death following vaccination," he said.
"Two were deemed to be coincidental and with insufficient definitive evidence to conclude that the deaths were caused by the vaccines, for example due to underlying medical conditions (hypertension and not on medication).
"The other two fatality reports were pending post-mortem, and causality assessment will be conducted after the post mortem reports have been received."
Mr Gwatidzo said the causality assessment process involves systematically assessing whether death would have otherwise occurred in the absence of vaccination.
It looks at the health status of the patient, any other medication that they were taking and review of the post-mortem reports.
"This assessment also looks at the findings from the clinical studies that were conducted by the vaccine developers to check whether fatalities linked to the vaccines were reported.
"The assessment looks at the safety profile of the vaccines from the information obtained from the clinical studies to determine whether there is consistency in terms of the safety profile," said Mr Gwatidzo.
He said if any safety issues are discovered, MCAZ issues alert notices or withdraws the vaccine.
Zimbabwe is administering a basket of five vaccines — Sinopharm, Sinovac, Covaxin, Sputinik V and Johnson and Johnson which were all approved for use after rigorous examinations by MCAZ.
Mr Gwatidzo urged Zimbabweans to report any adverse events they may experience after receiving a vaccine.
He said MCAZ had put in place measures to monitor incidents of adverse side effects.
"The Ministry of Health and Child Care's Expanded Programme on Immunisation and MCAZ in line with WHO conducts AEFI surveillance retraining of health care workers on ways to minimise AEFIs, effective case management and good communication with the vaccine recipient, parents/guardian and the general public
"Causality assessment is then conducted monthly by the MCAZ Pharmacovigilance and Clinical Trials Committee to determine whether the vaccines are linked to AEFIs reported.
"The authority encourages reporting of all suspected AEFIs so that appropriate regulatory decisions can be made."
Zimbabwe has been listed among 13 Africans that have reached the World Health Organisation (WHO) target to fully vaccinate more than 10 percent of its population by the end of September.