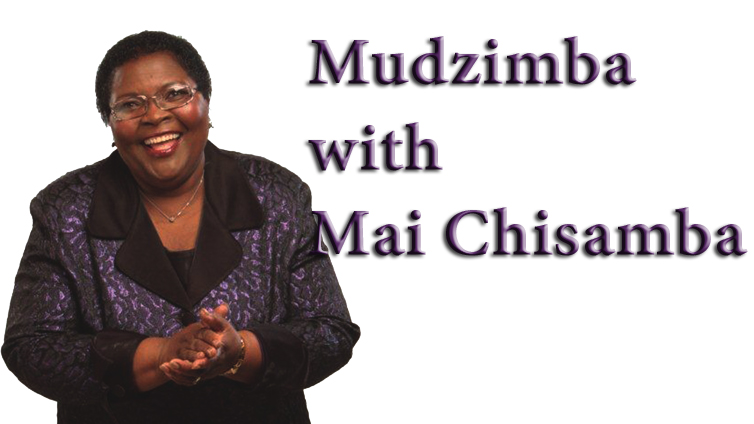 The Sunday Mail
Mai Chisamba, I hope this letter finds you well. Thank you for your platform it helps rebuild a lot of lives. My issue goes like this, I lost my mum sometime last year due to a chronic illness.    
She did not have the best of marriages because my father took on a few more wives after her and was not respectful of how he went about it and my mum never quite accepted that, in fact, that is where her health problems stemmed from.
Moving along, five children down the line their marriage was totally an unhappy one because of my father's womanising behaviour. My mother had an affair out of despair, which resulted in a child being born.
Apparently my father found out about the affair quite early on and he blew a gasket and my mum vakavaripa but I do not think the paternity of the child was ever raised between them.
My mum went on to have two more kids with my father. Shortly before she died my mum revealed to my sister and I about this sibling of ours and that the sibling was not our father's biological child. This came as a shock to us and was very painful to hear.
We felt a tremendous amount of pity for her to have carried this secret for thirty something years. She was such a beautiful soul. We never really got a chance to sit her down and discuss what she wanted us to do about it.
So now it is eating at me, I do not know what to do. Must we tell our other siblings? Will my sibling who grew up believing we all have the same parents not see it as a betrayal from our mother? We are a very close family and we fear our father disowning our sibling? This revelation could potentially destroy our family. I am wondering if it would be best if my sister and I just let things be. I am torn, please help.
Response
I am very well thanks for asking, I am sorry about the passing on of your dear mother. What a way to go it is really very sad. It is very unfortunate that people abuse each other when they are married.
The one true objective of marriage is to live happily ever after. Continuing to engage other women dampens the spirit of the affected spouse and it is just unfair. Bad as it was two wrongs will never make a right your mother should have never retaliated in a similar way. May her soul rest in peace. In my view this issue was resolved but not in the most amicable of ways.
The fact that two more children were born after one born out of wedlock shows that your father compromised.
For more than three decades they kept this secret of your mother's affair because they protected each other even when a crime was committed the issue of paternity was never raised.
The sad thing is that this child constantly reminded them of this infidelity. No wonder why your mum fell sick, she could not handle it. Your father did the same but there were no children that arose from his escapades? I am not sure you did not say.
Amai needed to get that off her chest and she did right before she died. I think holding your peace is best otherwise you will destroy your whole family. If this were to ever come out every one of your siblings might question their own paternity.
You need to engage a professional counsellor who will assist you and your sister on what decision to make ultimately, whether to spill the beans or not.
For now I think it is best to let sleeping dogs lie until you have spoken about the issue and thought it out clearly. It could have taken a different twist if mum was still alive now its water under the bridge.
Pray sincerely for your family, God will bring peace to you. I am happy amai made this confession, she died a different person. Let me know about the counselling sessions and their effects. Wanwirai nyasha nashe.