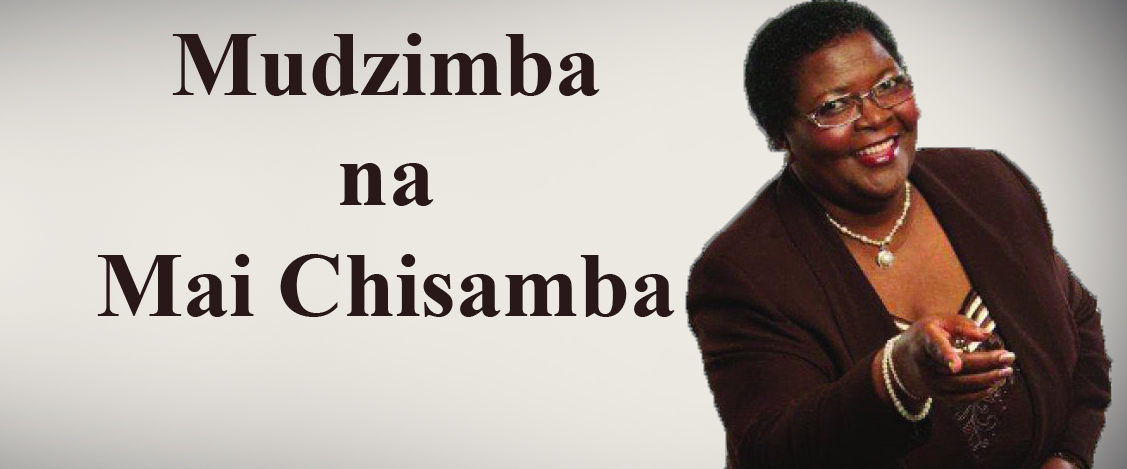 The Sunday Mail
Dr Rebecca Chisamba
Thank you so much for your column in The Sunday Mail. I am 33 and my wife is 29 and we are blessed with a beautiful daughter.
My in-laws are retired civil servants. Sometime last year they decided to go and stay at their rural home. They put tenants in their house and in the cottage. The family had advised them to keep the cottage for the days they would come to town so that they would always have their own space.
I do not think amai has ever stayed kumusha for two straight months. She is always in Harare. Baba rarely comes. We all wonder whose decision it was for them to go and stay at the rural home.
My reason for writing you to you is that I am tired of her visits. My wife is not an only child; her two brothers stay in the same city so I do not know why she does not alternate her visits. Whenever she visits she overstays and munhu uye wekuti anokanganwa kuti ivo ndivo muenzi.
I asked my wife why her mother was behaving this way and she fired back: "Why don't you ask her?"
I just want my space. I cannot watch my favourite sport, soccer, because she takes over the TV and refuses to share the remote control like a kid. Once she arrives she phones her people to come and see her.
Life is tough for everyone. She commands the maid to give food and drinks to her visitors. She is not sick. Baba must be tired too of her travels.
The other day I was shocked when she begged some visitors not to go before they had supper. Groceries in my house hardly last because of this. I do not want people to sleep on the sofas because these will not last but that is what she does and my wife says nothing about this.
How best can I stop this unwanted visitor? I love my parents but they do not visit as much. If she loves her daughter so much zvekuti they have to be together all the time I have come to a point yekuti she can go.
I want my space and peace. I do not mind people visiting but kutandara hwai kunenge kugarira futi futi? I am just fed up.
Response
It seems a lot of people out there experience this problem. I remember responding to an almost identical problem some time ago.
I hear you.
Indeed, life is tough and very few people can afford feeding people willy-nilly. Budgets are tight but you do not need to lose your head over this.
Some people are in the habit of just eating even if they are not hungry; kukwata chaiko. It is part of our culture to always offer drink and food but please only do this when you have.
Times are changing. Munhu abva mumba make nzara inezenge yanyanyo mubata sei? When you are not genuinely hungry please say "no thanks" when you are offered food.
Some will say tambodya itipei hedu munozoti taramba. What nonsense!
Please do not put your wife in the spotlight. She cannot say anything to her mum about this because she could be misunderstood.
I would not advise you to ask your mother-in-law either. I will give you the same advice I gave to someone who had a similar problem and it worked.
I know you are fed up and your letter says it all but the important thing to remember is you are family.
Your wife has done nothing wrong but you contemplate sending her away because of her mother. How dare you say that? People are individuals and it may not be her fault that amai comes so often.
We are a people with a wonderful culture of respecting one another so please do not stray from that. Let us look for a way that keeps us together asi tataura zviri pamoyo.
Amai's visits show that she lacks other ways to occupy her time. Why not help her do projects that will pin her down? For instance, gardening, chicken farming and so many other things. Baba must feel lonely when amai goes gallivanting; involve him too in these projects.
You can talk about things like sharing the TV so that you give each other turns.
In the long run they should be persuaded not to let out the cottage so that each time they come they are not inconveniencing anyone.
Visiting each other once in a while keeps the family together. You need each other and always remember to pray for your families. I wish you all the best.