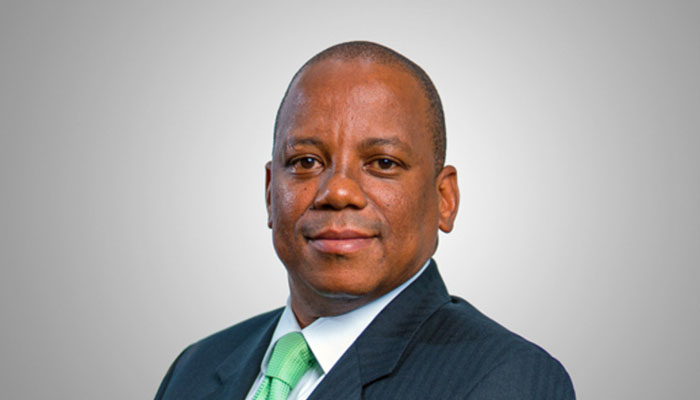 The Sunday Mail
Underfire National Social Security Authority board chair Mr Robin Vela has called for an independent forensic audit to clear his name.
Mr Vela has written to Public Service, Labour and Social Welfare Minister Patrick Zhuwao saying no underhand dealings have occurred at Nssa under his watch. Disgruntled former employees are believed to have been circulating allegations of financial impropriety on Mr Vela's part, using email account "[email protected]" to spread the claims. The emails have been circulated to Minister Zhuwao, Reserve Bank of Zimbabwe Governor Dr John Mangudya and the Justice, Legal and Parliamentary Affairs Ministry. This prompted Mr Vela to write to Minister Zhuwao and Auditor-General Mrs Mildred Chiri on November 2, 2017 saying his hands were clean.
"I write to formally draw your attention to various Press articles in which allegations to questionable conduct are levelled against the authority, in particular the chairman and general manager (Mrs Elizabeth Chitiga). I have prepared a dossier chronicling the various investments as alluded to in those articles showing resolutions taken by the board as well as other relevant information and correspondence so you can have comprehensive information as the minister responsible for the authority.
"I have also drafted, for your concurrence, a letter to the Auditor-General inviting her to cause a forensic audit to be done specifically on the matters raised so that we can give comfort to you in particular, as well as other relevant stakeholders."
Mr Vela said due process had been followed in all board transactions. The letter was also copied to Secretary for Public Service Mr Ngoni Masoka. In correspondence to Mrs Chiri, dated November 3, 217, Mr Vela said: "The onslaught from the Press appears to be relentless. As such, we have come to the conclusion that one way to deal with this would be to have an independent forensic audit report under your auspices, in order to deal with this once and for all.
"I, under the advisement of the Nssa board and with the concurrence of the Honourable Minister (Zhuwao), hereby request you to institute a forensic audit, separately from your normal matter of course audits, in order that we put these various matters to rest.
"Such a forensic audit would serve to give comfort to our Honourable Minister as he is in the process of acquainting himself with Nssa business."
Minister Zhuwao and Mrs Chiri could not be reached for comment last week, but Mr Vela confirmed writing to them.
"I said to him, 'Minister, I want to assure you that we followed due process in every transaction that we have done. I also said I want to call for a forensic audit to give you the assurance that there is nothing that has happened," said Mr Vela.
Nssa has since engaged local and international authorities to unmask the source of the damaging emails. Mr Vela said instead of taking brickbats, the current Nssa board should be commended for several achievements since taking over the reins in July 2015.
"Nssa has not written-off even US$1 of investment under my watch. I think every investment we have done has been performing. In some instances, we have actually written back value that was written off. . . . you have heard that there is US$36 million that was lost in failed banks; we have recovered US$10 million of the US$36 million through a land deal. We did a land swap; that land was evaluated by three evaluators and is worth US$18 million. Is that a bad deal for the organisation? Absolutely not. The US$10 million had gone. We have now written back that. We are still pursuing other creditors," said Mr Vela.
He said Nssa had caused board shake-ups at ZB Bank and CBZ banks, CFI and Rainbow Tourism Group so as to extract value from its investments.
The authority recorded a profit of approximately US$100 million last year, and has collected US$181 million in arrears accrued over seven years. Mr Vela added that under his watch, Nssa actuarially agreed to a 33,3 percent increase in minimum pensions from US$60 to US$80.