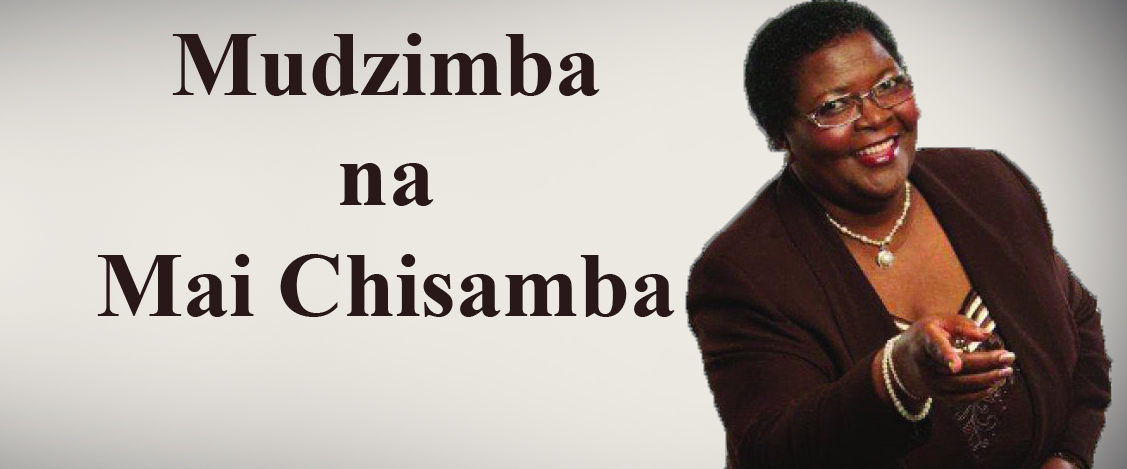 The Sunday Mail
I am a 24-year-old maid and I had my baby boy when I was 20.
Things did not go well with the father of the child so we broke up. I have two O-Levels, I am working in order to supplement the other three subjects and to help look after my child who stays with my parents kumusha.
The father pays child support. This is my second job as a maid. When I started the lady I work for embraced me with both hands. She introduced me to people as her cousin, the kids call me mainini and I am treated as family. We talk, we laugh and we go to places together. I help do her hair and nails.
I have been with this family for the past two-and-a-half years but the last six months have been different. Amai let me into a grave secret that she was cheating on her husband with her childhood sweetheart. The favour she asked from me was to introduce this guy to the family as my lover so that whenever he comes there will be no suspicion. I had no choice but to agree because of the way she treats me.
At times we drive together to my rural home to go and give my parents and child provisions and clothes. Her husband was against the idea of my so-called boyfriend coming home. Mama vakabva vati munomurambidza asi munomuda kani? Then he reluctantly gave in. On two occasions baba came unannounced because he works out of town and found this guy home. Mama would say to him pindai henyu kwasisi uku babamudiki. He would be in my room longer than anticipated and we would become intimate.
This is how it started, in short my boss and l are dating the same guy. He is a divorcee and now wants to marry me because he is tired of having to cheat when I am available and equally as good if not better.
He comes home even when amai is away and we have fun kana vauya vanongonzi you kept me waiting. Just last week baba said to mama make sure this guy marries sisi ndimi makamupa freedom yepano zvichazokunetsai izvi.
Please help I am between the depth and the devil. I am madly in love and this is my chance to get married. On the other hand can I betray this woman's trust? I cannot list what she has done fo
r me achitenda kumuchengetedza kwandinoita. Mama vakatondidzidzisawo kunwa tuma ciders utu life yatochinja. I have written to you because I know you will tell it as it is.
I am very eager and so is this guy, what do you make of this?
Response
What a letter! Such drama! It sounds like a West African movie. You are a mother with a difference because your reasons for work are education and the welfare of your child — do not let that escape your mind. When I read the first paragraph of your letter I got so impressed by your new boss kukugashira sehama. Later on I saw that she had something up her sleeve.
In life we have something called integrity, which is to remain true to yourself, unmoved even if someone offers you heaven and earth to corrupt your character. In your heart of hearts you know that what mama your employer is doing is wrong and it cannot be sugar coated. You are not thinking as a parent because you are putting yourself at risk of contracting STI's. We have an adage which says "ukadziya moto wembavha newewo uri mbavha", surely that is what you are.
In this drama, who is fooling who? Shame on you! I thought you learnt your lesson when you had your first baby that things do not always go your way. I thought you would be ashamed to say you were dating the same guy as your boss. There is nothing to be proud of here, oh God forbid. I suggest you leave this guy alone even if you get married, your relationship will lack trust mawanana muchitsotsi nechipfambi. Where is your pride? How do you feel when a man who has been with another woman is ushered to your room? Vasikana musadaro kani the world is full of men who are looking for women of integrity.
You should also consider quitting your job, it will not be long before the cat is out of the bag unofira mafufu segonzo.
Even if your boss does not know what is going on you have already betrayed her, your conscience should tell you that. I see you are trying to force yourself into the fast lane, please take one step at a time mai bhoi.
I have nothing against your new lifestyle yekunwa tuma ciders but please do not ever bite more than you can chew. You are young and full of potential, it is never too late to press reset. I wish you all the best.
Write to: [email protected] or WhatsApp 0771415747