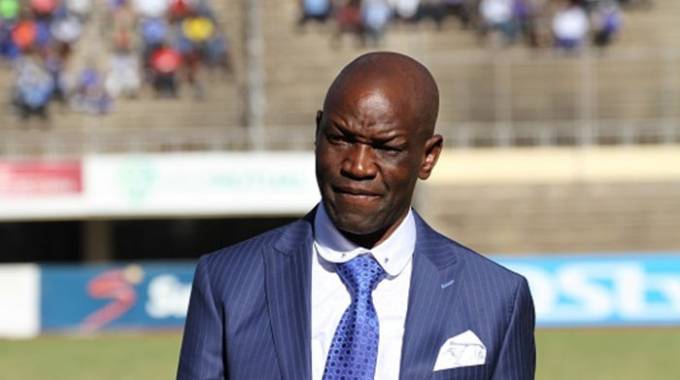 The Sunday Mail
Makomborero Mutimukulu Sports Editor
WINGERS are increasingly being cloned into full-backs these days and Dynamos Football Club coach Lloyd Mutasa has his own project underway. At Chelsea, Antonio Conte turned Victor Moses into a right full-back while at Manchester United Jose Mourinho has transformed Ashley Young into a left wing-back who is primed to make England's World Cup squad this winter.
And at DeMbare Valentine Ndaba is auditioning for the left-back role.
Ndaba has not really set the stage alight since making the move from Highlanders and the 28-year-old is desperate to get into his groove.
As Dynamos engaged in a couple of friendly matches at Morris Depot last week, Mutasa showed signs of satisfaction as Ndaba struck good understanding with Ocean Mushure on the left flank.
Whether or not Ndaba has done enough to convince Mutasa will be seen when DeMbare get their campaign underway with a trip to Chicken Inn next weekend.However, DeMbare are not short of options at left full-back as Mushure, Romario Matova and the versatile Phakamani Dube are options.
Matova starts the season with high expectations as the the man who only turns 19 in July is showing signs of maturing into the fine player his coach predicted he would become. After watching Matova make his debut against ZPC Kariba as the season headed to the wire last year, Mutasa hailed the starlet as a man made for DeMbare.
"He has a big heart because it's not easy starting your first game against a team like ZPC Kariba and more so at this stage of the campaign when there is a lot of intensity and pressure.
"He just needs to remain focused, continue working harder. I can only but surely say that the sky is not even the limit for him. It's also nice we are having youngsters coming through the system and showing great character," said Mutasa then. The DeMbare gaffer will naturally resist talking much about the fruit of his loins, but Panashe Mutasa must be reminding him of his own heydays; the days when his chest control was so divine referees suspected him of handling the ball.Panashe is twinkle-toed and can be turned into a real gem with proper management, something the Dynamos coaches are desperate to provide.
Assistant coach Biggie Zuze gave an insight into how last year's runners-up will go about business as they seek to go one better this season.
During the off-season, the Glamour Boys unleashed youngsters by default, as senior players mutinied. And the teenagers played with a confidence that belied their years.
Both Caps United and Highlanders were dismissed – clinically – in the ZNA Charities tournament, but the Dynamos technical team is skittish about throwing the club's latest "Kidznet" class into the deep end.
"The youngsters are making cases for places in the starting XI but we have to manage them and find a way of blending the youth and experience," said Zuze.