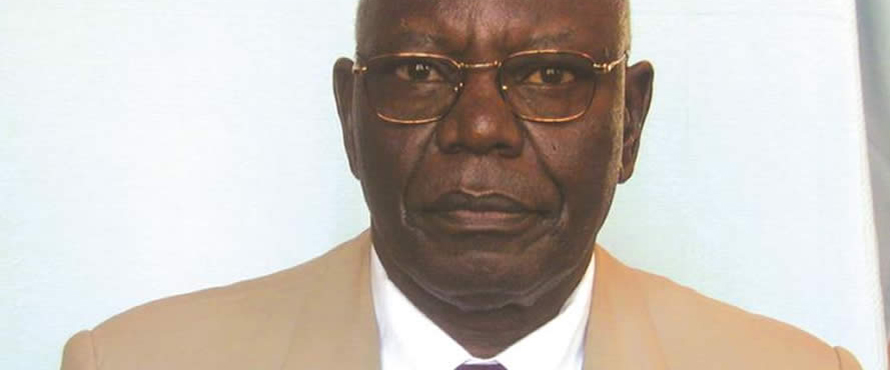 The Sunday Mail
Zanu-PF Secretary for Administration Cde Didymus Mutasa says he will not force his way into the ruling party's Presidium, though he will accept nomination to higher office from the people.
At a Mashonaland West provincial youth conference in Chinhoyi yesterday where he was guest of honour, Cde Mutasa said he would follow President Mugabe's footsteps and do as the people desire.
With Zanu-PF gearing for its elective Women's and Youth League conferences and a National Congress in December, there has been speculation that Cde Mutasa could be eyeing elevation.
This has been fueled by the possibility that Women's League boss Cde Oppah Muchinguri could challenge for the Secretary for Administration post.
She has been actively campaigning for First Lady Amai Grace Mugabe to take over the Women's League, with insiders saying the powerful organ could be lobbbying for Cde Muchunguri to rise in the hierarchy.
There have been reports that Cde Mutasa could forego his current post and go for a post in the Presidium.
Yesterday, the Women's and Youth leagues held inter-district meetings in some provinces to prepare for their conferences.
The youth conference will be held in Harare from August 7 to 10, with the women's four-day meeting kicking off on August 12, also in the capital.
Each province will select four candidates for each of the organs' posts and these will contest executive positions at the conferences.
The National Congress will elect key party office bearers, including some members of the Presidium — a National Chair and two Vice-Presidents.
Indications are that National Chair Cde Simon Khaya Moyo will go for a VP post along with Vice-President and Second Secretary Cde Joice Mujuru.
Back in 2003, Cde Mutasa told the public media that he was interested in the Vice- Presidency.
And yesterday he coyly brought up that possibility again. "Forget all the lies that are being said. President Mugabe taught me that Zanu-PF is for the people and those people have the right to choose their own leaders. When we won the Second Chimurenga, I told President Mugabe that you better become the General Secretary of the party, but he refused, saying if he was to become a leader he should be chosen by the majority of Zimbabweans for things should always be done correctly. He totally refused," he said.
Cde Mutasa, who is also Presidential Affairs Minister, urged all party supporters to endorse President Mugabe at the National Congress, saying Zanu-PF's overwhelming victory in the 2013 harmonised elections testified to the trust Zimbabweans had in his leadership. "As we go for the Congress, province yoga yoga inge yasarudza President Mugabe to be the leader. If there are those who are not in support of this, pasi navo," he said.
"President Mugabe alone deserves to rule this country for more years. Since he was elected President of Zimbabwe, we cannot have another person to lead Zanu-PF." At the same meeting, Zanu-PF Mashonaland West provincial chair Cde Temba Mliswa slammed vote-buying.
The party's other provincial structures were also preparing for the conferences. In Harare, Women's and Youth League members met to outline guidelines for choosing candidates who will represent the province. The youth are scheduled to pick their preferred leaders today and the women on Wednesday and Thursday.
The Sunday Mail understands the province has resolved to endorse Cdes Prince Shinya, Varaidzo Mupunga, Innocent Hamandishe and Cecilia Chivhunga as candidates for the four Central Committee posts reserved for Youth League members. Elections were held in Manicaland with successful candidates expected to be made known today, with provincial chair Ambassador John Mvundura saying the polls were peaceful.
In Midlands, reports indicated that some candidates were employing dirty tactics to prevent supporters of fellow contestants from voting. Matabeleland South held a conference where Cdes Eveline Mpofu, Nkosinomusa Langa, Lesly Ncube and Fuluselo Muleya emerged as candidates.
In Bulawayo, only two areas held primaries ahead of a provincial Youth League conference today, with candidates in three others getting the nod uncontested.
In Area 1, Cde Mpehlabayo Malinga garnered 22 votes to beat Cde Fundisai Dewa who had four votes, while in Area 4 Cde Myra Ngozo beat Cde Khumbulani Dewa by 14 votes to 10.
The three unopposed candidates were Cde Anna Makgoloa (Area 2), Cde Butholezwe Ngwenya (Area 3) and Cde Sibongile Sibanda (Area 5). Bulawayo provincial youth chair Cde Khumbulani Mpofu said the five candidates would contest for the four slots at today's provincial conference.
Matabeleland North will hold its conference in Lupane tomorrow to elect its four candidates.
The province's youth chair, Cde Tamuka Nyoni, said all was set for the conference with six candidates scheduled to contest.
Zanu-PF spokesperson Cde Rugare Gumbo said Youth League elections wind up today, followed by Women's League polls on Wednesday and Thursday.
"For the Youth League, we are holding elections in each province this weekend, and each province is expected to choose four candidates who will represent them at their conference.
"After this, we expect the two leagues to successfully hold their respective conferences. Our general expectation as a party is that the two leagues elect candidates who will push programmes for the party in preparation for the congress."