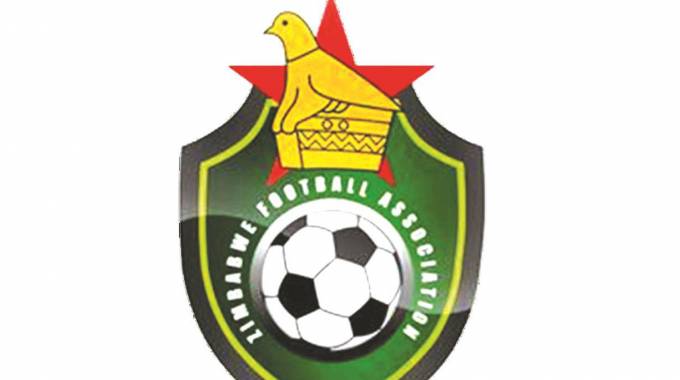 The Sunday Mail
Sports Reporter
HARARE lawyer Kelvin Musimwa has been tasked with heading ZIFA's constitutional review committee, which is expected to modernise the football association's statutes.
ZIFA have not reviewed their constitution since 2013, when a committee that included former chief executive Jonathan Mashingaidze and veteran administrator Cornelius Bwanya toured the country gathering submissions.
Although there were some subsequent amendments that were done to the constitution in 2015, ZIFA have literally stuck to the 2013 statutes, under which even their 2018 elections were held.
ZIFA president Felton Kamambo, however, said yesterday it was imperative to re-look the constitution, which has often been a centre of contestation in the domestic game.
Kamambo said he expects Musimwa and his committee to hit the ground running.
The other members of the committee include Central Region boss Stanley Chapeta, who will be vice chairperson; and his Northern Region counterpart Martin Kweza.
Highlanders chair Kenneth Mhlope, Simon Simango, Beaulla Musara, Simba Wisdom, Gilbert Saika and Mehluli Thebe complete the line-up.
Kamambo said ZIFA had since notified FIFA, through the world soccer governing body's governance services manager Sarah Solemane, of the establishment of the review committee.
ZIFA hopes that the committee would be able to complete its task in time for the football body's annual meeting.
"This is a very important committee. As you are aware, the constitution is central to governance of the game.
"We would want a ZIFA that upholds constitutionalism as this is one of the pillars upon which our football stands.
"So, after their initial meeting, they will also undertake an outreach programme to the affiliates to get their input,'' said Kamambo.
Protracted battles with creditors, some of whom have dragged the country's football mother body to court, have pegged back implementation of the programmes which the association had set out to achieve.
Kamambo is confident though that once there is a clear constitution, it would also act as the bible for all stakeholders.
"Football has evolved a lot since 2013 when the last amendments were done. We would not want a repeat of past mistakes when ZIFA went for more than a decade using 1996 statutes, yet the game is ever-changing, and our constitution needs to reflect such changes.
"For instance, if one looks at what Covid-19 has done to the way every facet of life, including football, operates, one can also realise that our constitution would also need to speak to the post-Covid era, which is now being commonly referred to as the new normal.
"While it is a coincidence that our review committee has been set up during the era of Covid-19 and lockdowns, it could also turn out to be a blessing in disguise in that they will also look at the football statutes from a new perspective.
"We have confidence that the committee will deliver as it is chaired by an experienced lawyer,'' Kamambo said.
That ZIFA have sought to re-align their constitution could also be welcome news for the Sports and Recreation Commission, who have in the past struggled with different sets of statutes for registration from the same association.
The ZIFA Assembly, which is local football's parliament, has also been previously found wanting by turning a blind eye on occasions when the constitution has either been flouted or misinterpreted.
There is also hope among the stakeholders that all the grey areas, including powers of the judicial bodies, composition of affiliates, questions of who constitutes a ZIFA member, including the type of disciplinary action meted out on members, will be made clearer at the end of the review committee's mandate.
In terms of the statutes, the Assembly, however, still needs to ratify whatever amendments would have been recommended.