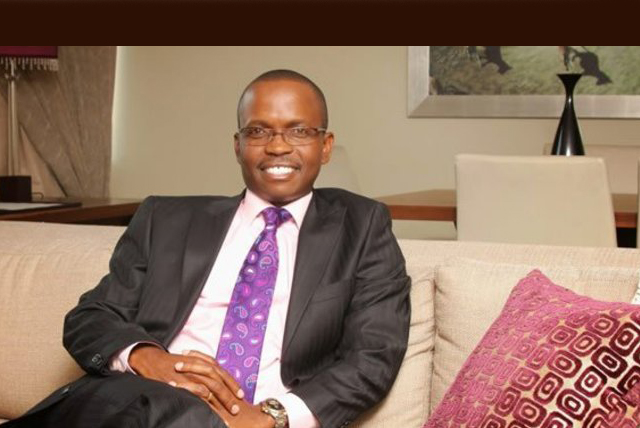 The Sunday Mail
Brian Chitemba and Veronica Gwaze
PROMINENT businessman Dr Shingi Munyeza has stepped down as the senior pastor of Faith Ministries.
The Sunday Mail Society understands that Dr Munyeza, who runs high-end restaurants, recently relinquished his post as Faith Ministries senior pastor.
The clergyman was replaced by Percy Kadziyanike. Kadziyanike confirmed the replacement.
"Yes I replaced Dr Munyeza who has since stepped down but I will ask the church communications department to give you a proper write up of the issue," he said.
However, by the time of going to print, the write up was yet to be received.
Dr Munyeza's timing in stepping down has generated a lot of debate.
He has for long resisted to relinquish the senior pastoral office as church elders tried pushing him out over his business interests in selling alcohol. One of the restaurants located in the Avenues area allegedly operates like a night club, particularly on Fridays and Saturdays, as it closes in the wee hours of the morning.
The businessman's opinions are also not a secret as he has developed a penchant for negatively attacking Government programmes.
Dr Munyeza has for months been running a campaign on social media dubbed "The Christian Vote Must Decide".
He has also been at the forefront of "The Zimbabwe we want", a document which speaks to political campaigns in a Christian way.
In an interview with a local weekly, Dr Munyeza declared that he was fearless and would "speak truth to power".
Dr Munyeza has since last year posted inflammatory statements on social media.
Some of his controversial statements include "10-Point Plan to Run Zimbabwe Limited" and "What I would have done with the US$200 million facility".
Under his 10-point plan, Dr Munyeza suggested massive civil servants retrenchments and reversal of the indigenisation policy.
"Definitely stay away from the printing press by ensuring the necessary foreign currency controls are in place to arrest externalisation. No to bond notes. Conclude a balance of payment support through current process with IMF — this will ensure my working capital requirement. No to bond notes. Government immediately cuts its expenditure and begins to live within its means — privatise or commercialise State-owned enterprises. Major retrenchment is overdue."
He is a strong critic of the historic land reforms that have seen around 300 000 black families benefiting from farms previously held by just 6 000 whites. Contacted for comment, Dr Munyeza said, "With all due respect, as usual your paper has a story they want to write. I suggest you proceed with your story and I will handle what you would have written. I will not endorse mediocre reporting by responding to it."