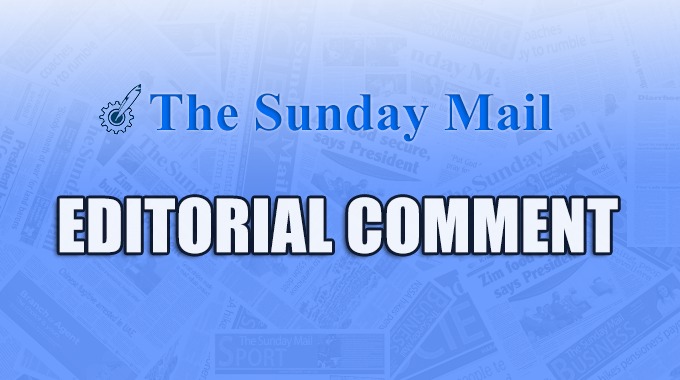 The Sunday Mail
THERE is presently a flurry of activity in local sport. Athletes are preparing for the 2024 Olympic Games that will be held in Paris, France, while the women Under-21 hockey team will be participating at the World Cup scheduled for Chile in November.
Coincidentally, it is the same month the men's national football team — the Warriors — will begin their 2026 FIFA World Cup qualification bid after FIFA recently lifted Zimbabwe's suspension.
But there seems to be one formidable obstacle to all these sporting disciplines — the lack of infrastructure that matches international standards.
While the nation expects success stories from all its athletes, it is hard to see how this can be realised when we currently do not have an athletics track that meets World Athletics standards.
Zimbabwe does not have a football stadium that meets both FIFA and CAF requirements.
Nor does it have a swimming pool where our talented athletes can secure qualification times recognised by the global swimming body, FINA.
It is, therefore, reassuring that Sports, Recreation, Arts and Culture Minister Dr Kirsty Coventry has made the issue of infrastructure development the top priority of her second term in Cabinet.
But the Government cannot do it alone.
The scope of the work is huge.
It is precisely for this reason that we call for strong public-private sector partnerships that will help modernise our facilities and transform local sports into a huge industry that it should be.
Sport has long evolved from mere recreation in a multi-billion-dollar money-spinning industry, which also has huge benefits in terms of tourism and image-building.
Further, in a period where the Government has taken the lead to fight the scourge of drug and substance abuse, especially among the youth, sport could be the biggest and quickest way to prevent this problem and its associated vices.
Local government, the corporate world and individuals must now come on board and take the initiative to construct or rehabilitate sporting infrastructure for tennis, basketball, swimming, football, athletics, boxing and netball, among others.
The Government is already doing a lot through its infrastructure development programme.
However, it also needs to consider incentivising investments in sport.
Similarly, local authorities such as Harare, Bulawayo, Gweru and Mutare could also lead the way by entering into partnerships with companies willing to invest in the refurbishment of existing stadiums like Sakubva, Ascot and Rufaro in return for naming rights.
It has happened in counties like South Africa, where FNB took over the maintenance of the giant Soccer City after the 2010 World Cup. This has also been evident in Kenya, where mobile network provider Safaricom upgraded Kasarani Stadium.
We just cannot even begin to imagine our athletes using neighbouring countries for their home fixtures.
For example, as the Warriors prepare to return to the international fold after FIFA's suspension was lifted on July 11, the nation should not suffer the ignominy of having the national team playing their home games in another country because there are no suitable facilities in Zimbabwe.
It is just unconscionable.
The cost, both financial and non-financial, of such an arrangement is not worth it.
Zimbabwe should do everything possible and imaginable to avoid such an eventuality.
CAF have already spelt out what is needed for our stadia to meet the set criteria.
The investment put into Harare Sports Club, which has been turned into a world-class cricket facility, is testimony of the country's potential and capacity to sponsor and develop the much-needed facilities.
It is not surprising that the International Cricket Council (ICC) have awarded Zimbabwe hosting rights for major competitions such as the 2027 World Cup, which the country will co-host with South Africa and Namibia.
Recently, the country also hosted the T20 World Cup qualifiers.
For close to a month, global attention was on Harare Sports Club, Queens Sports Club in Bulawayo and Takashinga Cricket Club in Highfield.
Suffice it to say our facilities need urgent attention.