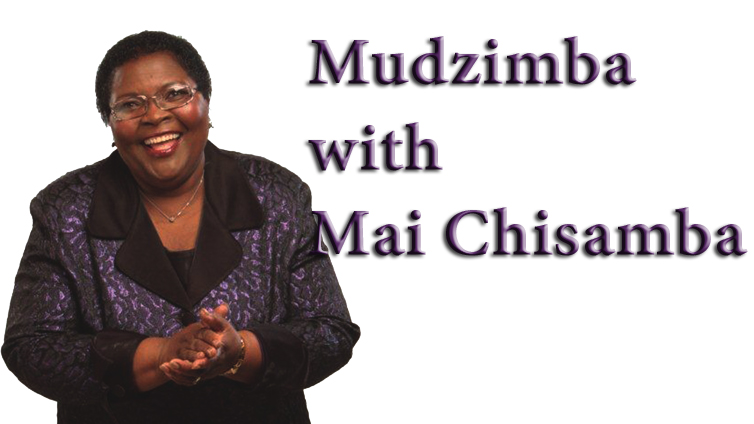 The Sunday Mail
Mai Chisamba —
I am 19 years old and I come from a family of five. Our parents stay at our rural home and I stay in town with my married sister. They worked so hard to put us through school and I will always be grateful. The sister I stay with is married to a very arrogant man who has no respect for anyone including my parents.
My mother has vowed never to set her foot pamba ipapa and she is threatening to disown her. When my mother calls babamukuru answers the phone and says what he sees fit. If my mother texts my sister he will read the messages and answer as if the message was intended for him. Veduwe zvinoitawo here kuti mukuwasha aite izvozvo.
I tried to speak to my sister but she does not see anything wrong in what her husband does. They belong to the same league when people have family gatherings during fortunate and unfortunate times he does not do any mukuwasha duties. He says "graft" is for people who do not have money if he wanted he would just hire out guys to work on his behalf.
Every now and then I am reminded that kuda kwavo kuti ndigare pamba pavo ndichitsvaga basa. He looks down upon me and my sister is following suit. I am so unhappy but I have nowhere else to go. My sister and hubby are always saying people are jealous of their superior life.
The guy I am dating had said I could go stay with him until we get married legally this would disappoint my parents because they see me as the sensible daughter. Basa racho kana uchirida hariwanikwe.
Should I just bite the bullet and go? Last week when my boyfriend came to see me my brother in-law sarcastically asked him kuti babamudiki ndimi mune bhutsu dziri kunhuwa here? He was so hurt he cannot get over this. I told my sister and she echoed her husband's words. What do I do I am confused?
Response
Hello, judging from what you have described I believe what your sister is doing to her parents especially her mother is very unfortunate. It is a blessing to be an adult and have both your parents alive she should cherish this. Your sister and her hubby are two peas in the same pod.
It seems you are one sided because you are placing most of the blame on your babamukuru. Your brother in-law should not reply your mother's messages without consulting your sister. He should let his wife have a mother and daughter conversation without interference.
Its bad manners to do so. In our culture vakuwasha have a special role to play and for him to say it is for poor people is misguided. I think he is losing it. I advise you to engage vana tete nana mbuya to speak to your brother in-law and sister. Let us use the family structure first. You seem like the bigger person here no wonder your parents are banking on you.
I will tell it as it is, going to stay with your boyfriend before marriage is against our culture. Ikoko kunonzi kubika mapoto. You are looking for employment try to do one thing at a time. Continue dating until you are ready for the next step. Plan your life and it will be enjoyable. Yes, this couple is quite arrogant even if your boyfriend's shoes were smelly there is always a better way of putting it across.
Your parents should not disown your sister she needs help. They are living in their own world, they must be brought back to Earth. What have they done that makes them think they are superior to everyone else? It is all in their heads, vana tete should also talk to your parents. We are Africans we never talk about disowning our children tinogadzirisa.
Mukuwasha akapfurikidza anoripiswa. In marriages couples should help each other see sense. Pray for your hearts desires God will fulfill them. I wish you all the best.
Write to: [email protected] or WhatsApp 0771415747.