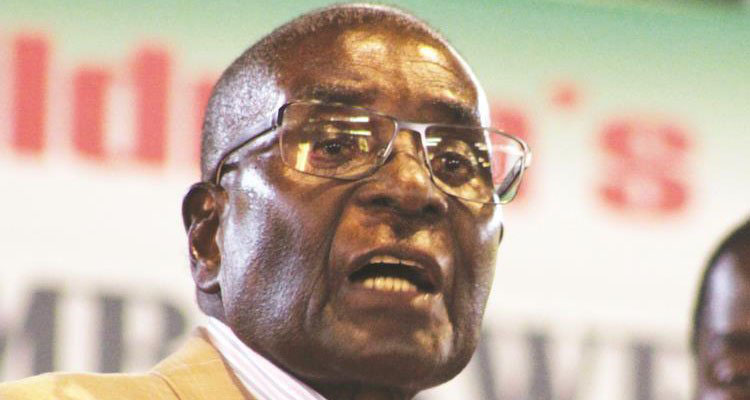 The Sunday Mail
Veronica Gwaze
THE Zimbabwe National Elders Forum — bringing together the clergy, traditional leaders and academics — engaged former president Mr Robert Mugabe to step down and rein in his wife, Mrs Grace Mugabe, in vain.
ZNEF chair Bishop Felix Mukonowengwe said after noticing that Mr Mugabe was no longer in charge of Government and Zanu-PF, the elders held several meetings to persuade him to leave office.
But Mr Mugabe ignored them.
Other ZNEF members are Father Fidelis Mukunori, Fr Paul Mayeresa, Engineer Muchechetere, Reverend Murombedzi Kuchera, Rev Dr Phineas Dube, James Mafinyana, Fr Emmanuel Ribeiro, Chief Fortune Charumbira, Rev Dr Admire Chisango, Rev Shoko and Bishop Never Muparutsa.
Fr Mukonori was one of the mediators between Mr Mugabe and the Zimbabwe Defence Forces Command during Operation Restore Legacy in November 2017.
Bishop Mukonowengwe said, "After noticing that the former president's wife insulted some Zanu-PF and top Government officials, we resolved as elders that we intervene.
"Young people criticised the former president from a distance but as elders we thought Mugabe would listen to us since we are of the same generation. The forum's first task was to engage Mugabe so that he could rein in the former First Lady. He was supposed to take action against his wife because she had no constitutional powers to insult Government officials.
"We did so several times. She would keep it low for a few days and then insulted others and eventually, we noticed that our efforts were fruitless.
"On several occasions we advised Mugabe to step down but he didn't take our word. We believe he was pressured by some people to hang on to power."
Bishop Mukonowengwe said they were involved in Government's peace and reconciliation efforts.
"As elders, we have to play a critical role in promoting peace and reconciliation between the Government and the publics," he said.
"We want elders who understand our vision because we are not activists. Most of us have no ambitions for any office, ours is just to give advice. This explains why we decided to involve the clergymen, traditionalists, politicians and captains of industry," he said.
Bishop Mukonowengwe said ZNEF was organising a National Day of Prayer ahead of the 2018 elections to cultivate peace and tolerance.
"We are going to bring the nation together regardless of political affiliation," he said.
ZNEF last week organised a meeting between President Mnangagwa and church leaders in the capital, where the latter endorsed the Head of State and Government's administration.