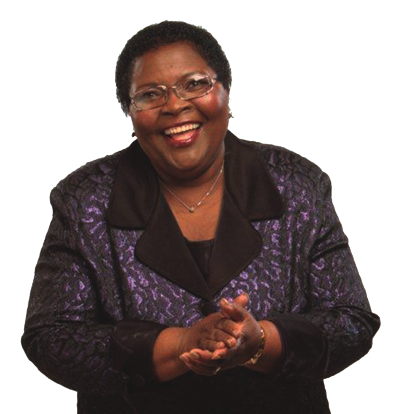 The Sunday Mail
Too blind to see my love
MAI CHISAMBA, I enjoy your column very much. I did my "A" Level two years ago and I feel like continuing with my education, but I don't get any support from my husband.
Early last year I eloped to my husband's flat when I thought I had fallen pregnant but soon after we both discovered that I was not pregnant. Murume akaoma iyeye.
He went to my tete and said the best for me was to go back home because he has no feelings for me. He has a two-bedroomed flat and has since moved to the other bedroom.
He ignores me as if I do not exist; he has never touched me ever since I came to his place. Even if I cook he does not touch the food anotouya achibika like a bachelor.
I don't even know where his laundry is done, he locks his bedroom each time he goes out or goes to work. Vanatete vari kuti stay put zvichashanduka.
The problem is maybe I did not tell them the whole truth, I met this guy at a friend's party then we messed around tanwa a few drinks ndakazomutizira after a month and he was not amused.
I feel like a housemate, when I try to speak to him anongonyarara or kungoita one word answers.
I love my husband but he is too blind to see. My fear is I heard through the grapevine kuti he is getting married in a few weeks apa kwedu kana tsvakirai kuno chaiyo hapana chaakabvisa. I don't know what to do; please I need advice apawo baba vangu vanopenga zvekuti.
Response
I felt very sad reading your letter but I will be very honest with you, your problem is self-inflicted. I don't understand what you are doing there, are you that desperate to get married? From what you explained I think yours was just a one-night stand.
He never took you seriously; maybe he did not even know your name. You had sex with the guy after mese madhakwa, ndochii ichocho? It's disgraceful to say the least. You should have told vana tete the whole truth because their actions show that they don't know.
You are a young girl full of potential, why punish yourself like that? Point of correction, this guy is not your husband because you are not married to him — he is a free agent that's why he is looking for someone he loves to settle down with.
You have made yourself a prisoner. Why don't you go back home and apologise to your people then wait for God's perfect time? Munhu kana achikuda anokuroora even if he is a million kilometres away, you don't need to impose yourself. This guy is a good guy because he is not violent, don't push him against the wall, please get the message, haakude.
Chokwadi kugara nemunhu asingataure newe, asingadye zvaunobika, asingapinde mubedroom raunorara! I know your parents will not be amused, but if you tell them the truth, they will forgive you. If he is getting married you need to leave that place now because you don't know the would-be wife's character.
If you can't face your parents directly, go through vatete kana vamwe veukama vanoremekedzwa nemhuri yako. You can't force love and don't look down upon yourself, there is someone out there waiting for a girl like you. Kunzi Mrs hakuuye nekuzvikanda kwowoita uku. It's never too late to start afresh. I hope you will start packing after reading my letter. To your father I want to say kubara handikupa moyo, gashirai mwana, it is my hope that he reads this letter too.
Hubby losing my trust
Mai Chisamba, I follow your column with keen interest. I married my husband six years ago; we are both in our mid thirties.
We are professionals, we both go to work and we have two joint savings accounts. We both can sign or one of us can sign to withdraw or make any bank transactions.
Mind you, Mai Chisamba, tese tiri kuisa mari, but my in-laws are benefiting more and I feel this is very unfair. Both our parents toiled to educate us so in all fairness no family should benefit more than the other.
The problem now is my husband is secretly withdrawing money for his parents and maprojects andisingazive. I have nothing against all this, but my question is why it is being done behind my back.
I discovered this by chance when I went to check our bank balance. I actually wanted us to come up with projects for our parents, hatidi kuti varambe vachikumbira kwatiri; we want them to be self-sufficient.
I was shocked to see that he has been taking money willy nilly. I am very angry; I don't want any joint accounts anymore. If this is what it means, munhu nemunhu ngaabatsire vabereki vake sekugona kwake, ndiye azvitanga.
We agreed kuti whatever he does for his parents should be done for my parents too. We have two kids, a boy and a girl, to look after so we should have a strict budget. Please help.
Response
Thank you so much for reading my column and well done for working with your husband, that's how it should be. I understand you are angry because you feel let down by your spouse.
Marriage is about trust; you should never take each other for granted. Your husband is wrong; he should not do anything like that behind your back. The truth is the money is coming from family savings and he is stealing from his own family. It's good to look after your parents but don't let it tear you apart.
Your parents are not a set of twins zvekuti zvaitirwa ava ngazviitirwewo ava panguva imwe cheteyo, musazviisire tumitemo tunozokusungai nekukunetsai. You are both human, you can only do so much.
If you want to assist your parents sit down and plan together. The more you see these people as his parents and your parents you are actually widening the gap.
In a stable marriage parents are just parents. Good parents will not involve themselves in secrets with either you or your husband. Nyaya yekuti munhu nemunhu ngaabatsire vabereki vake haiite, you are thinking aloud. You can only say that today, maybe you are in good health and employed. Nobody knows what tomorrow holds for us except God. Ko ukafuma wane urwere hwekuti haugone kushanda, vabereki vako voraswa here nekuti ndiwe unenge wakaunza mutemo iwowo.
The idea of having joint accounts is very noble, it keeps you together and you work as committed spouses. Maybe the best in your case would be to have both signatures before any bank transaction can be done.
Don't sweep this issue under the carpet; sit down with your parents (in-laws) udzanai kuti kushanda semhuri tisingapane makotsi kunovaka musha. This is very straight forward I don't think they will take any offence to this.
I know and appreciate that your parents toiled in order to educate you, mind you, each and every parent is duty bound to look after their children and to do whatever is best for them.
This is why we discourage people from creating families they can't look after.
Hachisi chikwereti kuchengeta mwana wako, ifaniro semubereki. A good turn deserves another, that's why children who are well brought up look back and help out if they can when they grow up. Last but not least continue to do good, love and protect each other all the time mopfavira ngoma usiku hurefu. I wish you the best.
Is she classy or mean?
Mai Chisamba, how are you? To begin with I thought my problem was a small one but it's affecting me and I am really concerned big time.
I was born and bred kumusha and I have a strong rural background as my wife would say. God blessed me so much, I am educated and have a good job, beautiful house and family. My wife is a townie born – and bred in Harare and has an uptown background.
I have been married close to 18 years but not even one of my children has been to my rural home. I am a Zimbabwean, I come from Gokwe. Hama dzangu dzikauya they are treated like second class citizens. A few weeks ago there was a wedding kuno kuHarare so my parents came over a few days before, I felt sorry for my mother. For baba it was ok because ndaingoti baba let's go for drinks or so. I had to ask my wife kumbofamba famba navowo amai, akati sorry I have an assignment. My problem is ndodawo kuti hama dzangu dzidiwewo please. I want my parents to feel at home when they come to visit. My children have been told dreadful stories about my home by my wife. I have a very descent home ikoko mufunge. Most holidays my kids go to my in-laws, I don't mind, I just feel my mother would be happy to see them kumusha even for just half an hour. Munoiona sei nyaya? Besides this, aiwa, tigere hedu zvakanaka.
Response
Thanks for reading my column. Thank you for the last words of your letter "aiwa, tigere hedu zvakanaka" that's very refreshing. Let's go through your letter step by step. The most important thing in life is not where you came from but where you are going, so let's not read too much from your kumusha background and your wife's town background.
My concern is where you are heading to. I think you seriously need to speak to your wife so that you can take the family home for at least a day or a weekend. I don't think it's that bad, even if it were that's where you hail from and that should be respected.
I assume you have a car so kungotakura zvose zvamunofunga kuti zvinokunakirai mukushanya. You will be surprised your kids may even love it better there. Let them appreciate that Gokwe is their rural home, ndiko kuroots sekutaura kwevadiki.
It would be a good thing if you could invite your in-laws mombonofara mese kumusha, make it a joyous trip.
Your wife should thank God for a conservative mother-in-law who sits quietly waiting for muroora to call the shots, vamwe vanogedegedza zvekutokuchemedza mumba mako.
Treating your spouse's relatives like second class citizens is both mean and cruel.
They should all be given the same treatment. When people marry it means you are one big family. Enlighten those who lag behind kwete kungoti vakasarira iwe uripo.
I don't think you need a third party for now, just talk to your wife and tell her the truth about how you feel and what you suspect.
You can iron out your differences amicably. Your wife may be surprised by all this because vamwe ana amwene vanoswera vachijegeja vozotanga kunzwisa tsitsi mwana wavo akubva kubasa, you have to be sure usati wadenha mago. I have nothing against your mother or wife but just check your facts. I wish you all the best.
Write to: [email protected] or WhatsApp only on 0771415747