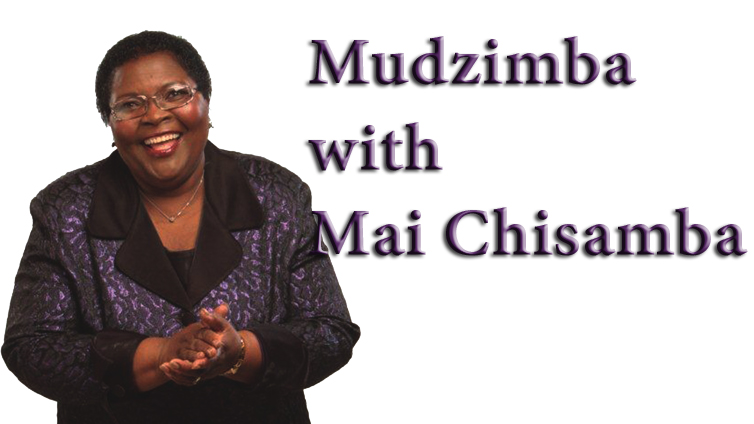 The Sunday Mail
The lobola was too low
I am a lady aged 25 and eloped with my long-time boyfriend in August 2015. We had been trying to get married but my mother would not accept him because he is from Masvingo and he is not rich.
In October he went and paid my lobola but my parents refused to see us saying that he did not come with enough money. He had US$2 000 but my mother refused to accept mari iya.
To my understanding kuroora hakuperi ne one day; imwe mari inozongouya. Now they sent my aunt to come and talk to me and tell me that I should leave my husband and come back home. I do not know why.
I did not even complain nor am I having problems in my marriage or anything. They are saying mukwasha akatadza kutipa mari yakatifadza so I should come back home. Ever since then nyaya yacho iri kunetsa to the extent that my husband is now saying your parents should do what they want: if they want to get you they can come – ndaneta ne this issue. Mai Chisamba, I do not know what to do, I love my husband so much but he is giving up on us. I do not know what to do.
Response
What your parents are doing is very shameful. Are they trying to get you a mukwasha of their choice?
What is unacceptable about people from Masvingo? That is a bad attitude coming from fellow Zimbabweans.
People work first before they become successful and acquire wealth. You are a very young couple and only starting out. It is wrong for your parents to expect that you are already rich and well off.
Your parents' actions are very wayward at best. There is an adage that says mapudzi anowira kusina hari, this is exactly what's happening.
Some parents are longing for the day when their daughters will be asked for their hand in marriage while yours are being very picky and unhappy that it has happened.
True love knows no boundaries, moyo muti unomera paunoda. Your mother should not worry too much about mukuwasha's poverty – havasirivo vari kuroorwa.
Despite the fact that you are both majors you still want to do it the cultural way of going through family. This is highly commendable. It shows respect and maturity.
Lobola should never be commercialised at all; it is supposed to be a token of appreciation and the string that joins the two families.
Parents should be appreciative of their children's efforts. A young man in his mid-20s saves US$2 000 as part of lobola and he is bluntly turned down kuti ishoma: no, no, this is grossly unfair.
Yes, kuroora hakuperi nezuva rimwe. The most important thing in every marriage is love and that is what is between you and your spouse. Your parents want a rich suitor. Rich by whose standards?
It's unfortunate tete vako vane hudofo. How can she bring such a message? Instead, she should be fighting on your behalf because uri kuita zvakanaka.
My advice is if the two of you have no problems then do not worry. Endai kunaana mbuya nana sekuru vevabereki vako vane maonero anovaka nepfungwa kwadzo and present your case.
Your husband should not give up on you, he must treat you as an individual. You are not your mother or father. Work as a team.
If you remain in the same camp your issue will be easy to tackle. For now, try to keep it in the family. In the meantime wedzerai rudo kudanana kunge hangaiwa dzisingasiyane. Pray about this there is power in prayer. I wish you all the best.
Ashamed of being seen with my wife
I am a happily married 32-year-old guy blessed with a baby son. I am a very smart guy, particular about what I eat, wear and where I stay.
The unfortunate thing is madam wangu is the opposite. Vanongopotsera. She is pretty but very dirty. I will be honest with you Mai Chisamba, I only travel with her when it is serious business. Ndinonyara naye. The baby smells of vomit most of the time. I buy diapers but she prefers nappies and half the time baby is soaking wet.
A few weeks ago ndakabikirwa chicken mixed with green vegetables (rugare). I have never seen anything like that. During weekends I miss the young ladies I work with, most of them are smart and some of them look like models.
When we were still courting my mother told me that I was dating chapa chaiyo but I ignored her. I love her, I love my baby but I hope you hear what I am trying to say.
I have a very good female friend at work. She is very smart so when it comes to functions or movies ndiye wandinoenda naye but there is nothing going on between us.
I don't know how I can make my wife look like my colleague. I am very concerned about this, please help. My friend is also a good cook and when she brings food to the office zvinoita kunge five-star hotel. She is single and same age as my wife (they are both 26). Please assist ini handidi zvetsvina ini. My wife is a full-time house wife but aah hameno.
Response
It's always refreshing to hear young people say they are happily married, makorokoto. When I started reading your letter I thought the point at issue was how to groom your wife, anyway let us take it step by step.
In my view your spouse is a gem in the mud, anyone in their senses would never turn their back on this. Instead, they pick it up and take the necessary measures to clean it because it is precious.
This can be done to your beautiful wife.
Kugeza hakusi kungopesana nemvura nekukanda mbatya pamuviri wako. It is an art. Baby care is paramount because it touches on health and many other issues. In our culture, a first-time mom goes back to her parents after giving birth (masungiro) for to be taught how to manage her baby, spouse and home.
I do not know if they had any challenges with this from her side. Let us not dwell on what should have been done. Let us try and remedy the situation.
I will give you details of where your wife can go for grooming etiquette, cooking and where she can get help on baby care.
Why do you want your wife to be like your workmate? Why the comparison?
I am against the idea of you going out with this woman because it brings a lot of temptations. Movies and functions are associated with romance. Be warned.
What your mother told you about chapa during courtship is also water under the bridge. Why bring it up now?
When one marries it means they have made their choice and the same goes for you. Ma models ayo haaneyi nehupenyu hwako.
Let us polish what you have because that is the bird in your hand. Last but not least kudemba demba your workmate wanyanya. Maybe you now even do it subconsciously. Please stop it. Try what I suggested, enjoy your marriage and baby. Please keep me posted about the progress and just talk about your wife nhaika.
***
Hubby is a spirit medium
We are married and both in our late 40s.
My husband and I go to one of the mainline churches and belong to different guilds. We are very active office-bearers. We have three teenage children.
My problem is my husband is the one anonzi ane mudzimu wemusha. He has all the things zvasekuru and the regalia and anosvikirwa. Kana kune bira we are forced to go home and my husband takes part in these rituals.
Tinosvika rinhi zvakadai?
My husband tried to talk to the elders kumusha but everyone thought I was behind it and it has made me unpopular with some of his people.
They say to him we did not appoint you, you were chosen by those who have gone before us saka usaite zvinozonetsesa dzinza rose. I am uncomfortable with this. It is a small world Mai Chisamba, what will happen if people from our church catch wind of this – tinonyarira pai? Is this a thing he can shake off on his own? If he boycotts zvimabira izvi havazomukuvadza here? I fear for him so much. The children do not like this at all. Ndashaya zvekuita ini.
Response
You have me wondering whether people go to church for the sake of others or for their own sake. You are worried about other people what about God himself?
I hear you.
This is a very sensitive issue and people will do things in their own way but to be honest I have no conclusive answer. Your husband gets possessed – maybe he is the only one who truly knows what he goes through and what takes place when he is in that state.
Zimbabwe is a country that permits freedom of religion, my choice may not be your choice. When the elders say he was chosen by those who have gone before us, how do we argue against that?
We can neither prove nor disprove.
My personal opinion is that people should make their own choice either go to church or remain kunyikadzimu. The problem with mixing the two is that in most cases the beliefs clash, which is why you do not want church people to know.
I do not think it is something he can shake off willy-nilly because he did not choose this as his elders say. I do not understand the kukuvadzwa bit, by who? You talked about the children's and your attitude towards this, ko iye muridzi anoti kudini pamusoro pazvo? It is important to get his input. The church and nyikadzimu will open a debate that cannot be conclusively solved. Yes some things are similar but the majority is different.
In my view it is safe to choose one. In your case his elders argue that he was not appointed, he was chosen nevadzimu.
Finally, let me appeal to our readers that if there is someone out there who is well-versed in these issues to get in touch and assist. Pray about your situation, God will shed light and show you the way. I wish you all the best.
Write to: [email protected] or WhatsApp 0771415747.