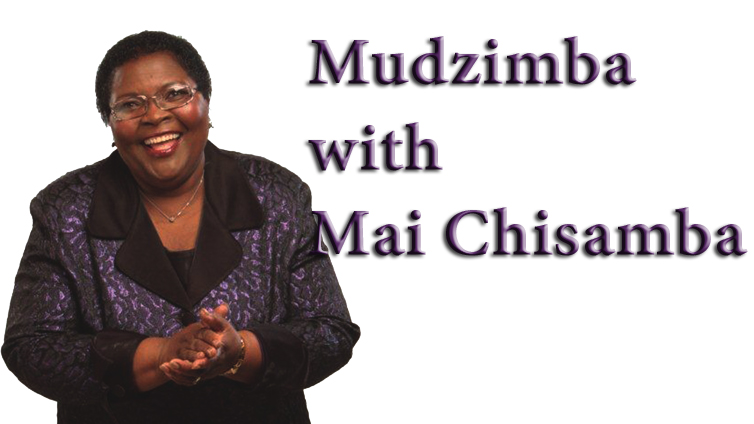 The Sunday Mail
Old lady wrecking my marriage I am a woman aged 20 and married to a 28-year-old guy. I looked forward to the day I would marry the love of my life. I recently got married and I am five months pregnant but already my marriage is like a candle in the wind.
It seems my husband has a dubious relationship with an over 60-year-old white lady. I heard him saying to her "I love you" and I queried why?
My husband said, "These are whites and this is the language they like. I do not mean it. I look after her as an old lady and she helps me out when I have problems".
I did not understand this.
The other time he was assuring this old lady that he was happy that she belonged to him. I was so upset and asked him akati aiwa kukanganisa. Hatisati tachata izvozvi because my husband is saying we should go and wed in Botswana but we are both Zimbabweans.
As I write this to you I caught him red-handed texting chembere iyoyo kuti cannot wait to move in and stay with you. I asked him again and he said kungonyora because she helps me when I am not financially stable.
I once saw this lady coming out of my husband's office and was so hurt I wanted to phone this lady after I saw the text that they are going to move in together he threatened me akati ukangozviita tinonetsana unoda kuuraya madhiri angu.
He insists that this old lady is lonely and needs comfort. Please amai advise me. I will do whatever it takes to save my marriage. I love my husband. Ndizvo zvinoita kuroorwa here izvi ndibatsireiwo?
Response
I get hundreds of letters from people in and out of Zimbabwe but this is among the saddest I have ever received.
As a mother and fellow woman I feel for you. The world has gone to the dogs, our children have lost their pride. How can he sink so low?
You recently got married, I just do not understand why he committed himself.
According to tsvakiridzo there are so many young Zimbabwean men staying with very old ladies in the name of love.
Most of these guys are lazy and greedy, they do it for money, food and cars. In your husband's case this woman is old enough to be his granny or even older. It is taboo in our culture mwana anoona chembere yakadai isina kupfeka haana matyira.
I smell a rat. You have to move fast and check why he wants your wedding to be solemnised in Botswana — he could be secretly married to this mbuya.
In my view this guy may be double-crossing you and that is why he does not want you to talk to this old woman.
If mbuya is rich he may be after her estate.
How can he lie and say he is just pulling her leg with all those love chats? My advice is talk to the old lady if you have tangible proof.
She must know that this guy is married. Tell her you do not approve of their arrangements of moving in together or the way they address each other.
It is wrong for your husband to threaten you. Madhiri api ekuti kumunhu I love you? These love triangles are very dirty and risky; people end up with STIs.
He is sacrificing his family for money instead of protecting you always. Seeing that you are only 20 maybe your tetes from both your families can intercede.
To your husband I say: please do not treat your wife like trash do not spoil it for your baby who is on the way.
It is also cruel to mislead this mbuya. If need be, engage a professional counselor to assist you. Mari netunonaka zvinopfuura asi rudo neruremekedzo rwemhuri yako chaiyo zvinogara nekusingaperi. I would want to hear from you again. I wish you all the best.
She left with my unborn child
I am a 24-year-old heartbroken guy. I started going out with my girlfriend in 2014. We were both madly in love.
I was a vendor because mabasa acho hakuna. My girlfriend was an O-Level student. We promised to get married after her exams. We crossed the line and the girl fell pregnant.
I said yes because I knew I was responsible.
Kunge zvinei, I was arrested nenyaya dzekungotengesa tengesa and sent to prison for five months. My girlfriend used to visit me when I was in prison because she truly loved me. I always looked forward to the day I would leave prison and go to meet my love.
I was shocked when I left prison, my girl had gone to stay with another man. I heard it was the church elder who introduced her to this guy and the parents agreed because this guy is well off.
Can you imagine her parents went to see my sekuru and told him that I should leave their daughter alone because I have no money.
I am having sleepless nights because nemusikana wangu taidanana muzvokwadi and because of this arrest I have lost my girl and our child.
I will take measures as soon as my baby is born. What are they going to do? Ko mwedzi ikasiyana zvichaitwa sei? I know by now she is six months pregnant.
Mai Chisamba, I am so hurt and am asking myself whether life is worth living when you go through such. Please ndibatsireiwo ndapererwa.
Response
I will go through your letter step by step. You asked for help I will try my best to assist in a way I think will make you a better person.
You started off by saying you were a vendor because mabasa acho hakuna — already I can see that your attitude towards what you do is quite negative.
There are so many other people that have made it in life through vending. You should have a passion for whatever you do in life if you want to benefit from it. You were jailed for five months, which means you broke the law along the line. I advise you to be a law abiding citizen.
I do not want to dwell on this because it is now water under the bridge. In life you should try as much as possible to plan your activities.
You are talking about impregnating an O-Level student. Depending on her age this could be another case that should send you back to jail if she is under age.
I always encourage people to refrain from engaging in sex before marriage because in most cases people create families that they cannot look after. It is a child's right to be looked after by his or her own parents.
Do not be too quick to pass the buck and blame other people. Think first.
In my view your girlfriend is not innocent at all, although, the church elder played his part. I suspect this girl was double-crossing you and that's why the other guy accepted the girl and the pregnancy, maitamba naye at the same time.
The chances may be 50/50: the baby may not be yours.
In your case I think it is the girl who has let you down. Her parents were right to tell your sekuru that you should keep away from her since she has moved on. It is high time you do likewise — move on and start afresh.
Do not look down upon yourself and take offence kuti zvanzi handina mari. That statement should encourage you to prove your worth upenyu imhindu pindu you may be penniless today but tomorrow you could be sitting pretty.
You are still young and full of potential, life is worth living zviuya zviri mberi. If you really want to prove the paternity of the baby then you have to go through the courts for DNA tests.
Finally take one step at a time, be focused, plan your life and cut your shirt according to the size of the material you have and always be on the right side of the law. I wish you all the best.
Ndakadhanda amwene vangu
I am a 30-year-old woman and my husband is 33. I know you have talked about kushata kwekugarisana kwevaroora nana vamwene but I think it is a very big problem and it cannot be solved overnight.
I have two young kids a boy and a girl. Unfortunately we stay at my in-laws house. You may blame me for my language but it is wrong to call it a house.
I have never been to hell but I think that is the equivalent for it. My amwene goes to one of the traditional churches. We decided to quit and go to a Pentecostal one after we saw that tairehwa kuchurch zvebasa.
To begin with she had said to me enda wega and leave my son but my husband came and joined me. We have nothing in common except that we are both women.
To cut a long story short, when she gets angry she pushes me around or kundijunga junga dama. Last week she did the same and I lost my temper and clapped her twice.
My husband was there and continued watching TV as if nothing had happened. My father in-law and husband concurred that ndizvo zvavaida because the height of provocation was just unbearable.
Ever since we fought we do not talk but I can see kuti vakunditya. I do not think our relationship can ever be mended again. My children are so unhappy, there is a lot of tension and she is not eating the food that my maid prepares.
Ini nemurume wangu we want to leave but baba is insisting that we stay. What do you think Mai Chisamba? Mind you ndakazovarova after vandidenha zvakanyanya.
Response
What on Earth is this? I always say and I repeat that it is un-African to stay under the same roof indefinitely.
Muroora anobikiswa obuda mumba mavamwene. Staying together may be cheaper and convenient but it does not last, instead it destroys families and dents relationships permanently.
At 30 and 33 where is your pride? Why can you not fly away and leave the nest? You can do without all these fights.
Physical fighting shows the terrible state your family is in, even verbal fights are not worth it, only animals fight when they are in conflict. This practice is very common in towns where these overgrown babies will be trying to evade paying rent while the parents want handouts.
There is no need for all this, chaachimhuru chaachimhuru. There must be justified reasons like hurwere, disability and so on for people to stay together otherwise parents should learn to let go.
From your letter I can see that your mother in-law was very provocative but you have achieved nothing because you reduced yourself to her level. Whatever the case, amai havarohwe. We are a people with a culture and we have structures in place for solving such issues like going through vana tete nana sekuru and one of the best being to go and look for your own space.
You say you left the church because vaikurevai ikoko – that is misusing God's house. It is very unfortunate that some people go to church for the wrong reasons, it is disgraceful. I think as people we need to go back to the drawing board and be taught why we go to congregate.
You describe your place as hell, as young parents do you want to bring up your children in such an environment?
Those fights, foul language and tension are not good for them at all. There is no respect in your house I cannot bring myself to call it a home because it is not.
Do not brag about kutyiwa please; it is better to be respected instead.
Look for alternative accommodation. I think you have overstayed your welcome. Swallow your pride and call a few family elders from both your family and amai's and do the noble thing and say sorry.
Musatame musina kuchenurana you are family and you need each other. You talked about the church I conclude that you are a Christian.
Your apology should come from the heart.
You need to pray about that first so that when you forgive you forget. Remember at the end of the day she remains the mother of your husband and mbuya to your dear children.
Vanodenha will always be around us in life but the best is not to fight them or to downgrade ourselves to their levels, we can make our point without raising a finger. Mhuri yenyu ngaiwanirwe nyasha naMwari.