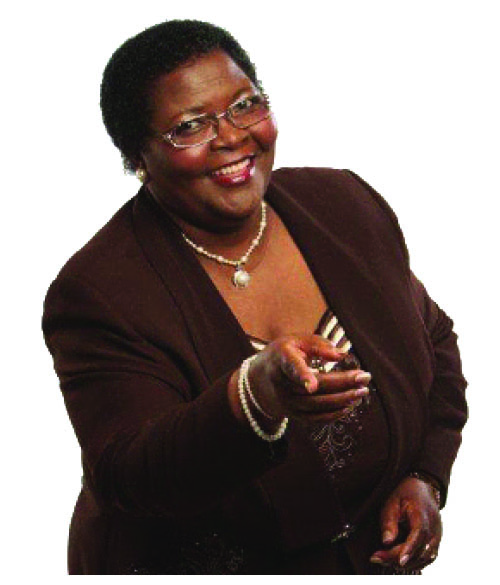 The Sunday Mail
Ndakamudhanda murume wangu
Mai Chisamba, thank you so much for your column.
My problem is killing me. Two weeks ago my husband borrowed my car because for some reason, his had to go for service. I did not want to give him my car because I had my own plans but he insisted he would only use it to go buy the service kit and come back.
The moment he drove out of the gate his phone became unreachable and he was gone for the entire day. All my Saturday plans came to a standstill. Akauya akatsamwa I don't even know why. He started creating false stories about what had happened. For the first time in our marriage we had a physical fight but ndakamudhanda, he was not expecting that.
Mai Chisamba, it never rains but it pours. On my way to work the following Monday I found lipstick and face powder in the glove compartment. I asked him about it akati ndezvako handiti imota yako. I packed a few things and went off to live with my tete.
To be honest Mai Chisamba, I miss my two kids and my home. But how can I go back iye asina kumbotevera? Tete called him vakamubvunza zve lipstick and make up akati haazivi kuti zvakabvepi. Right through their conversation he referred to me as the boxer. Please help how do I get him to come?
Response
Thank you for reading my column and for writing in. Physical fight in 2015, you mean zvibhakera, why? There is no need for this, you should communicate and solve problems like mature spouses. For your information it's very dangerous to do so because it can be fatal. You are both to blame for the fight, it takes two to tango. For goodness sake don't brag about it, "ndakamudhanda", ndokudii?
From your letter I can see that you and your hubby need to go for therapy. Why did he lie that he was going to buy a service kit for his car? Why did he switch off his phone all day? He owes you an apology. He should also be man enough to tell you where he got the lipstick and face powder if these things are not yours.
You are being selfish, you should have your children at heart, they need their mom. They are innocent and not part and parcel of the fight. My advice is tete should take you back to your house as soon as possible because the longer you stay away the more problems you are likely to encounter.
You need closure to this. You can engage a professional counselor who will work with both of you. Marriage is based on love and respect, if this lacks you are bound to have problems.
When you are faced with challenges don't run away, stay put, nyaya haipere nekuti wakabva pamba, you are away but still you need to deal with these issues. You are no longer kids, you are your children's role models, this kind of a lifestyle is not good for their upbringing. Remember to pray for your marriage. I would want to hear from you again. I wish you all the best.
Am I not part of the family?
MAI CHISAMBA, I hope I find you well.
I hope you will be able to help me. I do not know whether I am jealous or not. I am a boy aged 17 and the third born in a family of three boys and one girl. I am in the habit of looking at my contacts' WhatsApp profile pictures.
My father changes his every now and then but he never puts up my pictures, it seems he is only interested in my other siblings. I feel very unwanted and this has affected my performance at school. My mother and her only daughter are inseparable, she has a permanent profile picture of her and my sister.
Last week the boys and dad decided to go kumusha overnight to see my grandmother who was not feeling well but ini ndakasiiwa. I had to stay at school for a little longer, our teacher had given us extra work. When I finally got home they had left because my father said he did not want to drive at night. I feel as If I am not part of this family, asi ndine munyama here? Why does my dad treat me as if I am not his son?
Response
Thank you for reading my column. I am sorry about how you feel but I think you are reading too much into the whole thing. I actually think that you are overreacting but at 17 I understand you. I will speak to you as a fellow parent. Most parents love and adore their children because they are precious gifts from God.
You cannot conclude that your father does not love you because he never uses your picture as his profile photo. You are talking about being in school, did you know that it is one of the best things parents who care can do for their children? Staying with them shows that they want to fulfil their parental obligation of bringing you up the way they feel is best, vamwe vanogara kuhama vabereki varemerwa.
Communication plays a pivotal role in our lives, why don't you ask him to put your picture up as his profile photo? He is your dad after all and not a stranger. At times some of these things are done without putting one's mind to it.
The fact that you were part of the team that was supposed to go and see gogo shows you were not discriminated against. It was unforeseen and unfortunate that the teacher had other plans for the day. Education is your futures so please don't let trivial issues disturb you.
I know baba could have waited for you but as a responsible father he did not want to take the risk of driving during the night with half his family in the car. Your letter is an eye opener to other parents out there. Please treat your children fairly otherwise you create unnecessary problems among them. Your sons and your daughters are of equal importance. I know some may fall by the wayside because of their character but one of our adages is clear on that one, mudzimu wakupa chironda wati nhunzi dzikudye.
My advice to you is not to seclude yourself from your family, love your parents and your siblings. Concentrate on your school, don't let the issue of profile pictures tear you apart. Take a selfie with your dad and let it be his profile photo for this week. I wish you all the best.
***
Hubby is a reckless spender
Thank you for this platform, it's very interesting and beneficial to the readers.
I want to tell you the truth so that I can get an answer that will be helpful. I am a 41-year-old woman and my husband is 44. We have two teenage children, a boy and a girl. We had the chance of working outside the country when it mattered the most.
During that time we managed to build our empire when the Zimbabwean dollar was at its weakest isu tiri pa forex. Family and friends would come to us for different kinds of assistance. We gladly helped because we had the resources.
My husband earned himself the nickname big dhara, although he is the last born in his family of five. Life was good when others were crawling, we were floating and flying. I also had a nickname mambokadzi. The truth is we mismanaged our funds, now we are living from hand to mouth. The good thing is we had amassed a bit of wealth. The problem now is how do I convince my husband kuti tishande nezviripo?
He continues to play big. I told him that he should let people know his current status. At times he sells things that we had bought as investments just to move around with money and show off. Ane manyemwe ekuti tikapusa kana imba inotengeswa. He loves it when people praise him for splashing money and gifts. Some are already saying mambokadzi ndiye akukiya play. Please help before we are reduced to paupers.
Response
Thank you for reading my column and for writing in. Thank you again for such an honest letter. Some say life begins at forty and that's where you are now. This is the time to slow down and take it one step at a time. It's good to be true to oneself because it helps you live within your means.
It's unfortunate that at times in life we have too many cheer leaders and no advisers at all. Talk to your husband and make him see the light and become sensible. You need to plan for your future. It's good to be generous but only do so when your finances are balanced.
Manyemwe haavake musha. True and real friends will be there for you even if you don't have a bean. The danger only comes when you lure these people with gifts and money because most of them will not see beyond money. He must accept now that big dhara and mambokadzi are a thing of the past. You admitted that your downfall is because of mismanagement so please don't let history repeat itself.
Hang on to what you have left. You should thank God that you at least have tangible things like a beautiful house, cars and so forth maizogara pai? Now that your husband is in the habit of selling things why not consider a trust.
The advantage is no one can sell things that have been put in a trust. Life is not about pretending, accept your current predicament and move on. Hazvibatsire kunzi mune mari masikati usiku morara muchigomera nezvikwereti. Help your husband to become sensible, that's what good spouses are for. You are obliged to provide for your children as parents so never get carried away. I wish you all the best.