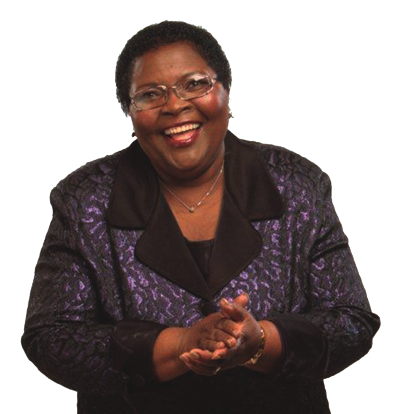 The Sunday Mail
My wife works, I don't, I'm helpless
I don't know what you think about this but life is tough kana mai variivo vanoshanda iwe murume uri kunze kwebasa. In many cases you end up being compromised.
I am going through hard times but I am glad that I, at least, have a meal at the end of the day and a roof above my head. We used to stay in a three-roomed cottage but now we have settled for just a room.
My problem is my father-in-law visits us every month-end ivo vachitoziva kuti hatina nzvimbo yekuti varare. Whenever he comes we ask our neighbour to accommodate him for the night. Of late we saw that these people were no longer interested in this arrangement.
My wife sees this too but she hasn't said a word, I don't even know what to say and how to say it my hands are tied ndiri kutochengetwawo. I don't want to pick any fights with my wife as of now.
That's why I have decided to write to you instead of talking to her. Assist.
Response
You sound like a stranger in your own home, why? Just revisit your marriage vows I am sure you will pick up the pieces. One of them says for richer or poorer kungobuda kwemumwe basa zvatochinja, why?
You sound so down-hearted. In a marriage her money is your money too and vice versa, you should budget together. Why do you say urikutochengetwawo? This attitude is no good ndimi babazve.
You complained about your father-in-law but I sense there is a lot you are not telling me about your marriage.
Musadye uroyi nekunyara udzai baba kuti hamuna pekuti varare parizvino. Ivo baba havazvionewo here? I actually feel sorry for your neighbour because it is a very big inconvenience to house people you know very little about especially overnight.
You should be ashamed to even ask izvi zvingatoitwa paine rufu kana pane zvanetsa not just visiting.
Why does he come every month-end, if I may ask? Talk to your wife, never take anything for granted in life because people see things from different perspectives.
Yes, your neighbour may have a big house but remember it is his and not yours.
If your wife does not co-operate then take the bull by its horns and tell baba mose muripo.
What you are doing is disgraceful musaomesere muvakidzani. I would be happy to hear from you again I wish you all the best.
****
I'm forced to help my brother cheat
Your response to the writer of the "My small house has a vendetta to settle" letter last Sunday had me feeling like giving a testimony. I have never felt so guilty.
My story is almost similar to that tete who is double-crossing her sister-in-law and her friend who is the small house.
I am a divorcee but I will not dwell much on that. I am a casual worker and I just get enough to keep my head above the water, some call it minimum wage.
My brother and his family are based in the UK but his job takes him to a lot of different places.
After ndarambwa, my sister-in-law convinced my brother to allow me to stay in their house in a low-density suburb in Masvingo.
Handidi kunyepa, they really take good care of me, especially muroora.
Comparatively speaking kwabhudhi kuri better than kwemurume kwandaive in so many ways. Kuno kumusha my brother is still dating his old flame who is a divorcee.
Each time he passes through Zimbabwe this woman comes to our place and I facilitate zvese zvinodikanwa nabhudhi kuti zviitike. After reading that story I feel so guilty and I can't continue like this.
My problem is ndikataura chokwadi my brother may cook up a story to have me kicked out. I can't afford to stay on my own.
I have two kids who go to primary school and muroora in the UK is helping me out in terms of paying school fees. She is very happy that pamba pakuchengeteka. Small house kuno yakutoita take-take neni.
As I said I am very comfortable but that letter knocked my conscience. Mai Chisamba what do I do? I get very little for the kids from my former husband. What will happen if my UK-based muroora hears this? Ko hanzvadzi inozondida here? Ini ndiri wenhamo please assist I am so confused.
Response
I think Mudzimba with Mai Chisamba is very addictive, as you say. I get very humbled when people write in and say they were touched by some of the letters from this column. Makorokoto! It's refreshing to know that we still have people with a conscience, people who feel bad about doing wicked things.
Kuziva ikoko ndiko kupona.
First, let's look at your life before we talk about other people. There are certain positives, you earn an income and you get some assistance from your former hubby this is a stepping stone there are so many mothers out there who have nothing.
You were blessed with two beautiful children shamwari dzeupenyu to love and to cherish.
Why are you looking down upon yourself kuzviita munhu wenhamo? Don't compare your life with your brother's, gashira ugutsikane nezvauri.
You are young and full of potential you can do so many good things that can add value to your life. Don't allow your brother to use you in this way. Stand for what is right and tell him you can't do this anymore even if it means kubviswa pamba ipapo. Stand your ground.
Kodai wakazvarwa wega waidini? You are back-stabbing your muroora in the UK, biting the hand that feeds you how disgraceful.
Tell this small house not to continue wasting her time, if your brother loved her he should have married her back then.
Uchauraisa bhudhi nekuda good living remember kune HIV and Aids that is wreaking havoc. If you are a good sister you will protect all the people in this triangle.
It is obvious if muroora hears about this she will kick you out and forget about you and your kids, don't drive her up the wall.
Talk to your brother about this nonsense, you will be surprised vachitofarawo pamwe vaitoshaya anovapa zano kana kuti vobuda mazviri sei.
Last but not least, pray about this issue sincerely and God will solve this. I wish you all the best.
***
Hubby is a drug addict
Mine is a problem I cannot share with friends and family. My husband is doing drugs and ever since he started, life has become unbearable and he can no longer fulfil most of his fatherly duties. I don't want people to know about this, ndoitawosei?
Response
The fact that you don't want to expose him to family and friends shows a certain degree of respect. If the truth be told best thing you can ever do for this man is to report him to the law enforcement agents before it is too late.
Taking drugs is very dangerous health-wise and these people can kill or maim others when they are under the influence of narcotics.
They become a threat to not only themselves but to others. You can also look for rehabilitation programmes and support groups within the community to help him. Please do this as quickly as possible.
Muri mega hamuzvigone so if you love him do as I have stated. I will contact you on the phone and see how we can map a way forward. I wish you all the best.
Write to [email protected] or whatsapp 0771415747