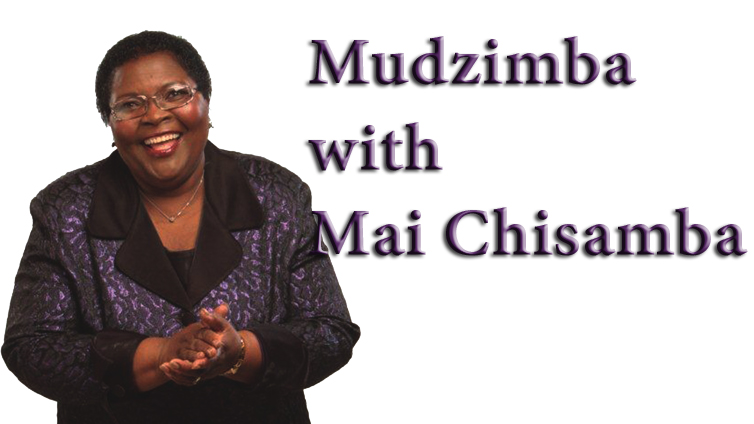 The Sunday Mail
Hi Mai Chisamba. I am writing on behalf of my late sister whom I think is turning and tossing in her grave. My sister was married and had two children aged six and eight. She stayed and worked in South Africa with the kids until her death. The children now stay with me after their mum passed on. It has been two years and their father has already remarried.
Recently the father was here and asked me to bring the children to him so he could see them. I went there and could not find him and the children were really heartbroken. My late sister's mother in-law pulled a shocker by saying the eight-year old child was not her son's because he is different from the rest of the family. Vaitopenga kuti hapana kana werudzi waakafanana naye. Why did she not bring it up when my sister was alive? What are we going to tell this child because she says they will take the younger one only? Do you think it is a good idea to go by what my sister's mother in-law amwene is saying? Hakusi kudheererana here ikoko? Please assist I really do not know what to do. Should I take my sister's children and forget about their father's family. These kids legally use their father's surname so these stories are complicated. Kufirwa kwakaoma mufunge. I do not even think these kids can lead a normal life if they stay with such people.
RESPONSE
I am really sorry about the loss of a dear sister and mother. It is sad that just after two years the father seems to have forgotten about the kids. I always say children are precious gifts from God.
Most of us did not do anything to deserve such gifts but it is just by grace that we have them. What the father should understand now is he has to play his role and also the mother's otherwise he will have no hold on his children. If the mother in-law had an issue about the paternity of the child why did she not bring it up when the mother was still alive? That is grossly unfair she should not base her argument on looks because that does not hold any water scientifically. Instead of all that nonsense this is the time to see that the children are consoled and can now move on.
How do you tell a child who has known his father for eight years that he has been calling the wrong man daddy? Why is the mother in-law taking the lead? This is none of her business. If it is bothering them too much then they can take the child for DNA tests. This should not be amwene's decision it should come from the father because he has the final say.
For argument's sake even if the results are not favourable still its baba's decision to adopt the child or not. I know you feel for your sister what you are doing is commendable please keep on doing this. If you decide to take the children in permanently please let it be done amicably because these kids have a mother's side and a father's side.
Do not allow what amwene is insinuating to separate the kids they need each other more than ever before. Always deal with the father because he is still alive.
Make sure that what is best for the children is done because that is what your sister will have wanted. I would be happy to hear from you again.
I wish you all the best.