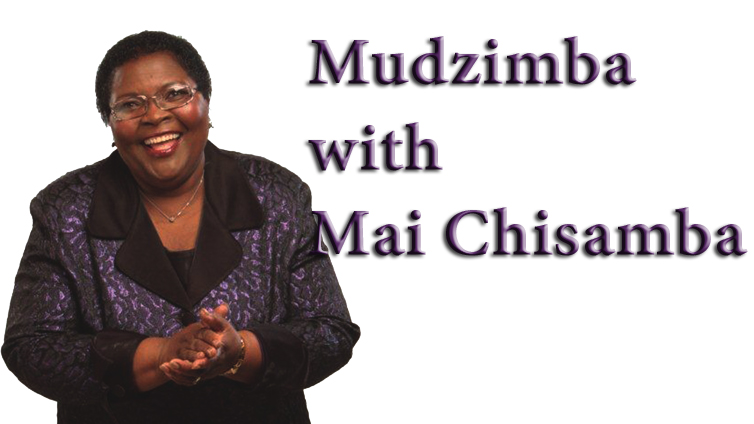 The Sunday Mail
I've two boyfriends, please help!
I write to you with a troubled mind. I am a lady aged 23 and a proud single mum of a little boy. I currently work for a small financial institution and I am also doing my tertiary studies with a local university.
I have two boyfriends that I am currently dating. The problem now is I am a born again Christian and highly religious. I need to date one guy but both of them are good so I cannot decide on which one to let go so I need your help. John is 25, we have been dating since 2012. I was so loyal to him but then he cheated on me twice, I got insecure and started dating Thomas.
I know John really loves me and I love him too. At the moment I believe he is dating only me. He actually wanted to marry me late last year but I refused because I thought my baby was still young and also I need to finish school.
I love him unconditionally and have forgiven him. He is my ideal dream husband but I am still insecure because this other girl he was dating has been saying stuff to me like they got married and that I am dating a married man. John works for a media firm and is doing his studies too. It is a long distance relationship and since we started dating we see each other about twice a year though we chat everyday.
Thomas is aged 27, he is a divorcee who is highly caring and loves me so much he cannot let me go even if he is still seeing his baby mama. When we started dating he was not seeing her. We were having a happy and splendid relationship. When she came back from South Africa, everything changed. She stays with her parents.
He keeps on telling me that he is going to break up with her and that I will be his wife. I understand there was a time when I messed up and he was angry and instead of him telling me what was bothering him he just stopped talking to me and started dating his baby's mother. Now he is back and I love him and he is telling me he is going to leave his baby's mother soon. Should I keep him?
Response
I do not even know how to start because I cannot really put a finger on what you want. I do not know how you ended up with your child, it could be because you were let down or you chose not to settle with the guy. This is not the point at issue but I raised it because that is where the little boy came from.
In my view you are not behaving as a responsible parent, mind you, your lifestyle affects your child in one way or another. At 23 you have a child and are dating two men.
You say you are a born again Christian and highly religious what a contradiction, mai mwana tipeiwo ma serious. Cheating on anyone is not Christian. As you know I only communicate with the writer and indirectly with other people who may be mentioned in the letter.
If I could gain an audience with these men I would tell these guys to forget about you as a way of protecting you. You need to grow up for now I suggest you concentrate on baby, work and school.
Barika rine nhamo dzaro asi mutsika nemagariro hariitwe navanhukadzi, maybe it is acceptable in other cultures.
John and Thomas are not worth talking about: there is a lot of drama in their lives and what hurts most is there are children involved. Marriage is about love, trust and respect. It comes with a lot of responsibilities. It does not come easy sekutaura kwauri kuita kuti so and so wants to marry me and so and so loves me. It is a deep rooted life commitment.
My final advice is when you date do not just do it for yourself try and get a man who loves you and your baby or you will lead a very miserable life. I hope this sets your troubled mind to rest. Take it one step at a time.
Let down by hubby
I am a married lady of 34, my man is 38. We are blessed with two boys. I got married in 2002. Before our marriage my husband was not well up such that he failed to pay his tertiary fees.
I loved this guy to the extent of paying his tertiary fees while I was on attachment. He also paid for my final year fees when he was on attachment. We married each other when he was on attachment and I had completed my course so I was working.
I sacrificed paying his fees although people were laughing at me saying a husband should be responsible for bringing up the family. I ignored all that until my husband finished his course and began working. What hurts me now is I discovered that the husband I loved is in love with another woman. They have been in this relationship for two years. Imagine two years! I asked my husband about it and he apologised. We went for HIV testing and I am happy to say we are both negative. He said he never slept with the lady, is that possible?
The other problem is I no longer trust this man, although he is supportive in paying for our children's fees, buying clothes and everything else. He even gave me his bank card and I am responsible nemari dzese.
I am trying to force myself to forget about it but zviri kuramba. Yes I forgave him but ndikangozvifunga I feel the pain. The lady used to shout at me pa phone and I never shouted back. My husband was the one who had to phone the lady to tell her it was over and that is how it stopped. Please help me, how can I forget?
Response
Your letter touched me so much and I saw a special type of not just a woman but a humble human being and a very rare species. Your character displays true and perfect love. In life most people fight to outdo one another but in your case you gave your all to bring the love of your life to the same level or better as you, well done.
Never look back with regret when you do good, always remember that you do it for your God that is what the holy book says. Both spouses have a part to play that is why a couple is made of two so that when the other is down the better half lifts the other up.
Now about your hubby, what he did is nothing short of backstabbing. You helped him up the hill and when he got there he lost sight of you and saw this other woman, betrayal at its worst. Thank God you discovered that he was being unfaithful and hopefully stopped the rot. You can use the law against the small house because Chapter 5:11 has a provision for that.
Secondly she committed a crime by shouting at you using the phone zvariri benzi nhai, imhosva pachayo the law of the land does not allow that. Your husband did the noble thing to apologise that is very commendable. He has gone out of his way to show that he is truly sorry, that is, by agreeing to go for HIV and Aids tests, surrendering the bank cards to you and taking up family responsibilities nekuramba anyachide. The question which remains is why did he get involved in this illicit affair to begin with if he did not sleep with this woman for two solid years? Asi vaitamba pada here? The only person who can answer that honestly is your husband. Marriage is about trust without it your union comes to naught.
My advice is for you to engage a professional counsellor who will work with you on your journey to rekindle the love and trust you used to have for your husband. Forgiving and forgetting is part of the process. Pray sincerely about your marriage God will do wonders. 
***
My neighbour is a tricky character
Dear Mai Chisamba, reading the letter about a broken friendship because one friend did not own a fridge prompted me to write to you. I meditated on your advice and the need to always be in good books nemuvakidzani.
My family and I stay in northern suburbs. I have a neighbour who bought the place next to ours, who moved in last October. We never met or talked. They transferred their kids to the nearby primary school, 2,5km from our houses, where my kids happen to go (hapana makombi, you either walk or you drive). We never talked, or had we been introduced to each other as neighbours. With a good spirit, seeing the neighbour's kid walking to school every day, I felt I should help out, which I did for the remainder of the term, giving the kid a ride since I would be going to the same school to drop my kids.
Surprisingly one day as I was walking out of my gate, I met the neighbour coming out of his residence, he signalled me to come to him, which I did. The only thought I had was he wanted to express gratitude for helping out but to my great disbelief Mai Chisamba, nothing of that sort came from his mouth.
He annoyingly stated "miti yenyu irikuisa mashizha muyard mangu onai kuti maitema". Ndakapererwa. All I said was kana ndawana mari yematree cutters ndichaitema.
Mind you, I believe that is why kwakanzi leafy suburbs because of the many trees. By checking over the walls, I realised kuti inotodonhedzera mashizha into his garden, despite fact yekuti trees in his yard overhang into our yard also, and there are also trees from the other neighbour, who happens to be white (surprisingly haana kumucomplenera, to do the same).
Because of this incident, I had told my wife kuti we must never carry this kid again, lest if we happen to have a mishap while carrying him, this neighbour can torment us. My kids are asking why we now pass by this kid on the way to school and I cannot give them an answer.
I am a practicing Christian, my heart pains me whenever I ignore this kid. On the same note we want to have a relationship with our neigbhour, tovatanga sei? Should we proceed to help this kid? Miti ndakatopika kuti handitemi until atemesa the other white neighbour.
Response
First and foremost let me say thank you for being such a considerate neighbour. In our culture we say kuzvara kwemumwe kuzvara kwakowo. Thank you for listening to your conscience. I believe that is why you felt sorry for this poor kid walking to school 2,5 km is no joke.
From your letter I can see you are venting your anger to the wrong person – the innocent child. When you do good I always say you do it for your God. Being a Christian, you know how passionate Jesus was about kids. Can you imagine the amount of blessings you get whenever you make this child happy, whenever you give them a lift and whenever the child appreciates it God multiplies your blessings. My advice is for you to find out with the parents if it is OK with them for you to give their child a lift when you see them on the road.
This is just to cushion you in case of an emergency and please make it clear that you do not expect them to pay you it is just a social responsibility. I suspect vanonyepera kusaziva kuti munotakura mwana because they do not want to pay.
There is no way this child can keep quiet about the ride. I urge you to gradually check if this is not a stepchild or just a relative because most parents who care would have acknowledged your kindness.
Your kids are concerned about you driving past this child I hope you did not tell them the reason because you might destroy them remember the adage which says "gavi rakanaka rinobva kumasvuuriro" children learn a lot from their parents.
From my view your neighbour is a bit uncultured, you have some work to do, gradually tame him because you need each other.
It is un-African not to know the people behind your durawall. You just make a courtesy call or introduce yourselves and exchange your phone numbers. Handisi kuti itai chikechekeche asi itai ukama hwekuti mumwe akawana chaawana mumhuri yake mugone kubatana.
Bit by bit teach them to appreciate the trees and the general environment zvinotodzidzwa mufunge. Tell them you are not cutting the trees willy-nilly for there are so many benefits trees provide.
People should know that there is no difference between blacks and the whites. They are not superhumans, we are brothers. Our anatomy is exactly the same it is only the skin colour that is different.
If there is need for any trees to be pruned the three neighbours should have a talk and decide how best it can be done without compromising anyone. Lastly continue to help this child but with the parents' permission musabiswe pachirindo nevasingaone zvakanaka, I wish you all the best.
Write to: [email protected] or WhatsApp 0771415747