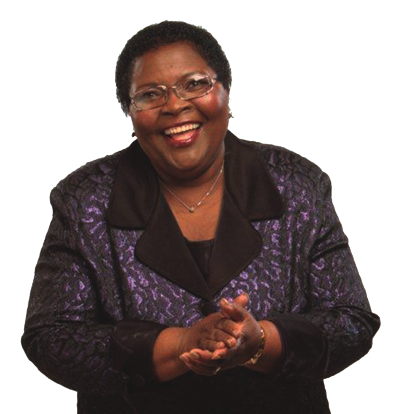 The Sunday Mail
Is she really a witch?
MAI CHISAMBA, I hope I find you well. I never miss The Sunday Mail because of your column.
When you are let down by a beloved spouse it is like the end of the world. We have a neighbour like everybody else but word around the hood is vanoroya. I told my husband in confidence that we should be careful and should not let our kids eat anything from them.
They are very good farmers so each time they go to their farm they bring us goodies like vegetables, mbambaira, chibage etc, but to tell the truth I just put the loot in my car boot and throw away at work.
This has been going on for some time but ndaingonyepera kuvafarira. A fortnight ago my husband and the other muvakidzani went for a beer drink and they started talking about Mai Gutsa being a witch.
They went on and on, my husband even told this guy that my wife throws away whatever produce this woman gives my family. This guy also contributed by saying isu vakatipa zvinhu we give away because we do not trust her. Kunyara kunokunda kufa, they were shocked when Mr Gutsa interjected and asked if they were sure of what they were talking about.
Pese pavaitaura baba ava vanga vakagara pa opposite table and these guys did not see him because of the dim lights. My problem is these days this woman does not speak or greet me unless I start, I suspect her husband told her. Ndoita sei?
Should I talk about this bar incident? I am scared because I just don't know what she is capable of doing, ndine vana Mai Chisamba. How do I handle this, living in constant fear is killing me.
Response
Thank you for reading my column, I am very well thanks for asking. In life one should learn to talk about things you can prove beyond doubt. How can you base your story on a rumour?
Who told you that Mai Gutsa is a witch? What makes you believe this? Do you have any tangible evidence? You told your husband in confidence, chionaka nyaya yasvika kubhawa. The reason why spouses are in pairs is to help mould each other and to add value to their marriages. I know spouses talk about whatever they please but dzoranayi kana morasika.
I know witchcraft is a terrible thing but how many can prove that someone muroyi? Farmers work very hard in order to come out with a good harvest of whatever they grow. Can you imagine the effort that goes into bringing these things to you? Why do you throw these things away when other people are starving?
You should have said no thanks from the very word go, I think she would have stopped giving you. I don't take sides, I do not even know whether the witchcraft rumour is true or false but let's just be fair. I will address your questions because you are the writer. You say you want to talk to Mai Gutsa about the bar incident, how do you do this when you were not there, it's all hearsay.
Ko iwe watengereiko nyaya yekudoro iyi? How can you be hundred percent sure that Mr Gutsa told his wife? Ko kana chiri chihwerere chekudoro? What is your constant fear about? For your information in Zimbabwe it's a crime to say or refer to someone as a witch. Besides the rumour taking its round, has this woman showed any signs of huroyi? Pane akamboroiwa navo here?
Vasikana pfavirai ngoma, husiku hurefu. My final advice is just stay put, relax and wait to cross the bridge when you get to it. Ko vana baba vakutaurawo nyaya dzevaroyi kubhawa, inga zvaipa. Keep your fingers crossed that this couple does not sue you because there is a case to answer if they take it up. Last but not least please for goodness sake musabvakachise mukanwa.
My hubby has
just gone cold
My story is a disturbing one. Of late my husband has been showing a lot of indifference. He has just become cold in everything and even our bedroom has been compromised. At times when I speak to him he just ignores, he would rather speak to sisi, the maid.
We use different cars to go to work and because of pressure of work at times we don't have meals together. I don't know whether this is one of the reasons why he has grown close to sisi. At times after work I stay on just to make sure I do my school assignments, I hate carrying a lot of work home.
Mai Chisamba, I feel like sacking the maid because now instead of telling me what is needed at home she tells baba. The other day I asked if we still had enough stocks in our pantry, I was shocked that she had sent a message to baba and gave him the list and he had bought the groceries.
The truth is the only reason why I am keeping this maid is she is very good with my two kids, they really like her and she treats them well. I am opening up to you Mai Chisamba and telling you everything because I don't know what could have caused this stalemate. Could it be about the church? My husband's family church is Catholic but now I have decided to go with my friends to a Pentecostal church and shoko riri kundiitira.
I feel like a true born again. I tried to ask him about this sudden change and akandipindura zvisingaite, his feelings for me were no longer as strong. After some time akanditumira message yakanzi "chimbopedzai zvamuri kuita", I am confused because as far as I am concerned I haven't done anything wrong. Mai Chisamba, what's your take on this?
Response
Thank you for writing in. From the look of things you are drifting apart. I will give you my personal opinion, which may not be the solution.
It seems you have left everything in the maid's responsibility, your home, kids and husband. You are now like a stranger in your own home.
Your problem is you are failing to balance your activities, remember you are a wife, mother, professional and student.
It seems you are putting more emphasis on your school and work. I am not saying baba should ignore you but he would rather speak to sisi because ndivo vari kuziva zvemhuri.
We have an adage which says ukama igasva hunozadziswa nekudya, so watch out the person who looks after and feeds the people is very close to them. Sisi is doing well as far as home keeping is concerned but vapei mutemo because communicating with baba through texts may lead to unforeseen problems, maybe that's why she is more familiar with baba.
It's good to be independent and use your own car but in this case I suggest you forget about the inconvenience and use one car once or twice a week. This will give you time to be close to each other and talk, hupfumi hwakanaka asi ngaurege kukuparadzanisayi. You mentioned the issue of church, that's a very sensitive area.
In Zimbabwe the law allows freedom of worship but it works differently in different setups especially in marriage institutions. It's an issue you need to talk about and agree on the way forward. It doesn't work out the same every time. Shoko uri kurinzwa and you feel like a born again Christian but is it in sync with your family's needs?
I believe each church is as good as the other; the only problem is our attitudes. If you did not agree on this it could be one of the problems. What is it that you are doing zviri kunzi "chimbopedzai zvamuri kuita"?
The bedroom will remain compromised as long as you have unresolved issues. My advice is that you should rope in a professional counsellor and go back to the drawing board and map a way forward. Marriages are precious, you need to work hard and put this back on track.
If you no longer feel comfortable with this maid, aiwa regai aende, she's not part and parcel of this system. If you get a new maid remember to play your role as the lady of the house otherwise you will face the same problems over and over again. Baba should also learn to communicate, kutsamwa hakuna zvakunovaka.
***
Unsettled by
grave secret
Mai Chisamba, thank you so much for this platform. I went to the same university with my wife and we were madly in love but all of a sudden back then we had a small verbal fight and I called off our relationship.
Deep down I still loved my then girlfriend but I just wanted to show her that ndanga ndiri pa demand. I fell for somebody else, although, it did not come from the heart, she did likewise and we both messed around. After three months we made up and realised that we loved each other more than anything. We went for different kinds of tests as was the practice.
We were cleared of diseases like HIV/AIDS etc but my wife was a few weeks pregnant and not by me. She begged me to let her go but ndikaramba. Mai Chisamba, ndinomuda hangu. We talked about this and both promised to keep it a grave secret. We got married, had our baby and are a happy couple. Chikomana chava Grade Three and he is daddy's boy.
My father loves this boy to bits. We have two kids, iye uyu ne the girl ari Grade 1. Nothing has happened but at times I am a bit unsettled about this. My worry is ko zvikazobuda what will my family say about this grave secret?
We talked about this when we were still students, up to this day we have avoided revisiting this. For how long am I going to hold this? My wife told me that she did not tell the guy responsible about the pregnancy because she only discovered when we went in for those tests.
Handina kuwanza chirungu here apa Mai Chisamba? Most people from my side of the family call him sekuru Todd because he looks like my mother's brother. If my letter is not picked I will not tire, will keep writing.
Response
Thank you so much for reading my column. I don't know why all of a sudden you have become unsettled. What has triggered this? Have you been talking about your college days of late or have you been seeing your old friend? It was unfortunate that you had a breakup back then but don't read too much into that, it's now water under the bridge.
Your strongest point is you love each other and are happy. Let's take your letter step by step, this girl begged you to set her free when you both discovered that she was pregnant, it was you who said no and the reason was love.
True love does not fade like a cheap pair of jeans. The bottom line is you had found each other and you were not going to part again despite kuti pane nhumbu isiri yako. You knew and you went into this with your heart wide open. A promise is a credit, you swore never to disclose this and you have kept it within up to now. This child was automatically accepted by your family as yours, that's why they all love him.
Parenthood is not about donating sperm, it's about being in the life of a child full time. It was your choice because you say your girlfriend then, now wife begged you to set her free but you wouldn't. What it means is you have voluntarily adopted this child.
It may not be very common in our culture but it's a very noble thing to do especially if it comes from the heart. Sarudzo inoitwa newe wazvida, vamwe vese hama neshamwari vanongova vatsigiri. I don't understand your panic now, you ask ko zvikazobuda? Naniko?
If your girl was sleeping around during the time you broke up she may not even be sure who this child's biological father is. Why do you want to go back to that if it makes you unhappy? Children are very delicate, don't destroy this boy. Just imagine if he finds out that his beloved father, sekuru, gogo and the whole tribe are not truly his.
We have an adage which says kana wadenha mangwiro otochama, saka mira wakachama. You are with the love of your life, you are happy, what else do you want? I think you are getting worried because you are now thinking of other people.
For this unnecessary fear why not rope in a professional counsellor and open up. You need to go through this with your wife. I know people will say zvine ngozi, yohwe vokwake vanozomuka, kuna Mwari zvese zvakaringana.
Chasungwa pasi nekudenga chasungwa, it's biblical, iri ibasa rakanaka rinopembedzwa, keep it up and continue to respect your grave secret. Let it sink in your heart that this boy is your son and will remain your son whether your wife dies first or not. I would want to hear from you again.