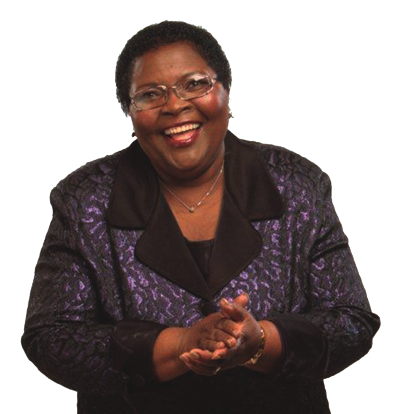 The Sunday Mail
I am attracted to my ex-flame
MAI CHISAMBA, thank you so much for your column, I love it.
My childhood sweetheart and I were so tight and we dated for 10 years. When we were in university, for some reason her father went to work in Zambia. This separation broke our hearts. We tried to keep in touch until our love just died a natural death. I married a beautiful and well-brought-up wife, but I always have this girl at the back of my mind, I never forgot her.
A few months ago our pastor introduced a new couple to the congregation. Mai Chisamba ndakaita sendichafa when I saw this girl, now someone's wife and a mother of two. I went to greet the couple with my wife after the service, the truth is I still love her and I think she feels the same, I could see it from her eyes. My problem is I am confused, I don't know what to do, ndatadza kunamata ini. Seeing her every Sunday fills me with both happiness and sorrow.
She still wears the watch that I bought her for farewell before she went to Zambia; I still have the tie set she bought me then. This is the woman that I truly loved, would I be wrong if I . . . ? I can't even finish the sentence. I know that nobody is able to understand me. Ndobuda church here?
I know my current wife will be disappointed because she was a Catholic before I married her and she is in this church now because of me. Mai Chisamba, please say something, ndavhiringidzika, iye zvino all other days are not as important as Sunday. When I get into church I try and sit wherever I can get a full view of this woman. Please don't get me wrong: handipenge. I hope my letter gets picked.
Response
Thank you for reading my column, luckily I picked your letter. You know at times I don't understand why people take vows when they get married. Week-in week-out I remind people that an oath is a very serious thing. Weddings are not for entertainment, mhiko dziye ndedzeupenyu (lifelong). You vowed before heaven and earth that you were going to leave all other women and be faithful to your spouse, ko zvaita sei manje?
I am glad you are Christian, I know as far as your religion is concerned God does not make mistakes. Do you agree that marriages are made in heaven? For goodness sake forget the past for it is dead and buried, matakadya kare haanyaradze mwana. Once upon a time you dated this woman but that was then, you can't turn back the hands of time.
Sei Mwari vazokusanganisai mose mava nemhuri dzenyu? You need professional help, so get a counsellor. I see you don't even know why you go to church and what marriage is all about. I still wear my high school hat but it doesn't mean I want to go back there now. You should respect this couple and pray that the devil does not play tricks on you. Gara muchurch usatize but for the correct reasons, erase whatever happened between you and this woman.
Bvuma kuti she can never be yours again. Don't be tempted, you will end up in trouble. Do not mess up your family and marriage. Each time you are tempted put your wife and your ex-flame's husband in your shoes.
You said haupengi, makorokoto! I have replied your letter nekuti haupenge saka usazvipengese. Mukadzi wemunhu iguyu riri pamawere, rinodyiwa nemaziso chete. Try and treat her like any other woman. You can go to any pastor of your choice; I mean waunoremekedza and pray about this.
Last but not least I give you this beautiful Shona adage – Uswa hwemhofu ndiwo huri mudumbu huri pamuromo inofa nahwo. I would want to hear from you maybe after a month. – Good luck.
Does juju work?
I enjoy reading your column every Sunday, thank you so much. I am a young woman aged 23. My biological mother is divorced but has since remarried. Her husband does not allow us in their home saka kuonana namai kutobira. I am the eldest in a family of three.
My father married a young woman; she's the one who caused my parents' separation because he used to cheat with her when he was still married to my mum.
This woman has no respect for my father despite their age difference. Vanotukwa nekushorwa tiripo every now and then. She has a son waakauya naye, this boy is treated like a prince even my father gives in to his demands and yet my two young brothers are treated like trash in their home.
I can tell that my father regrets divorcing my mother, but it's too late now. To cut a long story short, ndakamurova mukadzi wababa because she had called my father impotent, ko isu tiri vana vaani? Let me put the record straight when I complained about this she came straight to me. She wanted to beat me up, but ndakamudhaya akachema.
Since then I have been staying with relatives moving from house to house and I am tired of this. She threatens my father kuti mwana wako akadzoka ini ndoenda. I talk to my brothers everyday, but they sound so unhappy.
I want to go back home, what do I do, ndaneta nekugara musango ini? I love my father, but I think vakapihwa mushonga wekupusa. Kamukadzi kacho kanoda zven'anga nekushandirwa shandirwa too much. Please help.
Response
Thank you very much for reading my column. First, let me say I am sorry about your parents' break-up, it has affected you negatively. Both of them have found love elsewhere and have opened other chapters in their lives but it's the opposite with their children.
This is the reason why we always advocate forever lasting love. It's unfortunate that at times people marry for the wrong reasons and they end up divorcing. I don't understand why your stepfather does not want to see you and your siblings. In Shona they say kana wazvuva sanzu unotora neminzwa yaro.
Your mother should try and resolve this with her husband, I hope it works well. In normal family set-ups parents always protect their children. The physical fight between you and your stepmother could have been prevented.
People should communicate and solve problems amicably. Your father is showing signs of a very weak and confused man. Why are his sons suffering at the hands of his new wife? Ivo vakatarisa vanoti chii, kutukwa kwavo ndiwe wakatorwadziwa ukarwa.
My advice to you is fighting does not solve anything neither does it change the situation. Go to a civil court and ask for a peace order, with this you can go back home. You should calm down, I know mainini drove you against the wall by calling your father impotent, pachivanhu ndimai hauvaise ruoko you reason with her.
Lastly for your information hakuna mushonga wekupusisa munhu unoshanda, kubasa nekuma company maboss havainzwa nawo here? Kushandirwa shandirwa ingano and a waste of time. Real power is in prayer nekuzvibata kwakanaka. Good luck.
Hero shura
Mai Chisamba I read your column every Sunday and I enjoy it so much. Mine may sound like a small problem but it's denting our relationship and putting our marriage on the rocks.
I allowed my wife to become a cross-border trader during those dreadful years (2008-2009). Then it was good and we managed to do a lot of things. Later on I told my wife to think of any other project that she could do locally since things are okay or much better at home. We no longer have school-going children and my wife is in her late fifties, havachafanira kungofamba.
Mai Chisamba ndakapengerwa kunge ndabata mwana wegudo. After this I thought she would rethink and stop this nonsense. She goes to South Africa, Tanzania, DRC, etc, but now she does not realise much since most of the things she brings are readily available, zvazara kudowntown muno muHarare.
Each time we talk about these travels we pick a fight, so last week I told her to go because I can't take this anymore. She said she would clear the whole house because she brought those things from her trips. I tell you, kusafunga kufa, she never worked in her life, I provided the capital for this so-called business, but she has forgotten. My question is, kuchiri kushava kuri kwega here? Asi nyaya dzemagonyeti dzatinonzwa ndedze chokwadi?
Can you imagine an old woman like my wife crying because she wants to go and order something from neighbouring countries, haasi mashura here? Our eldest son has even offered to give her some monthly allowance if she stopped this, but she said no. Please help, I'm fed up.
Response
Thank you so much for reading my column. I agree kuti ishura! You have been married for so many years and then you part ways because of cross-border trading.
These projects are only meaningful if you are in agreement otherwise it's not worth it.
I will say this statement over and over again until our people grasp it: muwanano hapana ane chake, the money you gave her to start the project is her money too, the household goods she brought from her trips, ndezvenyuwo.
In my opinion I think you love your wife that's why at her age you feel she should not take these long tiresome trips.
I don't understand her travelling unless it has become a hobby.
You have suggested that she start another project at home, havadi; the son has offered to give her a monthly allowance, but she does not want this either.
Please don't entertain nyaya dzekumagonyeti hadziperi, these will confuse you even more.
I hope your wife will read my response as well because I just want to say to her she should not give people mukana wekufungidzira zvisipo.
My advice is try and get someone who knows about the economy and the current market of the goods she deals in to show her that it is not as profitable as it used to be and considering her age she might want to give it a rest.
Handisi kuti ibasa rakashata asi kufamba, kutakura zvinodawo zera diki. Lastly please try and resolve this issue amicably.