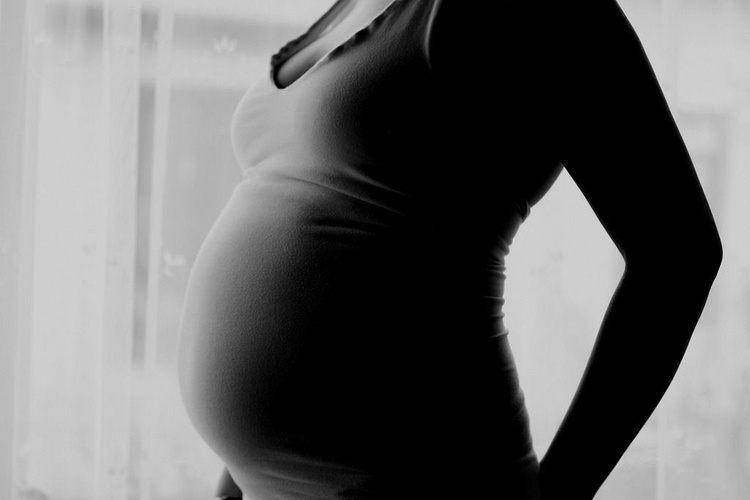 The Sunday Mail
I fell in love with my boyfriend who is now my husband. During our courtship he slept with my sister and a child was sired.
When my sister was pregnant she told the family some guy was responsible. I remember seeing the guy. He promised to come back and make things right but he never returned.
I got married to my boyfriend and I am a professional while my husband is also gainfully employed. We have been blessed with two kids; the eldest is four and the younger is two. My sister's child is six.
As a family we tried to follow up what happened to my sister's boyfriend and make him pay child support.
I got the shock of my life when she confessed that it was my husband who fathered her kid. She says he raped her and told her never to speak to anyone about this.
I am heartbroken.
So it means kugara kwandanga ndichiita with my younger sister I was their fool. I have since chased her from my house. Never again will I want to see her. I no longer love my husband. I can never love or trust him again although I am still married to him.
How could he do that to me? Why did he not marry my sister then? I just cannot take it. The more I think about it the more I feel angry.
The family is in shock and I do not ever want to see these two people in my life again. Kufa hakusi nani here nhai? Please assist. Cheating with my sister while we were still dating, so basically it means we had the same boyfriend and then he ended up choosing me for a wife.
How do I know whether they are still in love or not? Life is very unfair.
Response
Your rage is understandable, but there is more to life than just focusing on the here and now. I am very saddened by what happened to you because the betrayal was done by people you loved dearly.
I know you are not in good spirits but since there is an innocent child involved, you need to calm down and establish what really happened.
My first question is who and where is this guy who came and accepted the responsibility for this child? Was this stage-managed or is there a possibility that he might actually be the father?
We also need to establish why your sister agreed to keep this grave secret for so long? If she was raped then your husband has a case to answer – he must be brought to book.
You are in shock and at times when one is in your state of mind they do things they later regret. I insist that you seek professional counselling first.
The relationship between your sister and hubby was a closely kept secret. These people need to come out in the open and speak out so that you and the family know what transpired.
 I would also advise you to take this child for DNA tests to establish paternity. If indeed it is his kid, he must pay child support and an investigation must be opened.
I know you are angry because of this betrayal but life has to go on.
Do not be short-sighted, kufa hakusi nani at all; do not even think along those lines. You have two beautiful kids and you are their role model. It is their right to be looked after by you.
Take it one step at a time. It is not the end of the world. Remember kunyange kusvibe sei kuchaedza chete. Pray sincerely – there is immense power in prayer.
Mother is abusing our muroora
I do not understand my mother at all. I am a 29-year-old woman married with two kids. I come from a family of four.
My mother is a very bitter woman and when someone falls out of favour she does not forgive and forget.
My siblings and I do not know what happened between her and our sister in-law the one who is married to our eldest brother.
They just do not see eye-to-eye. Muroora tries her best and to the rest of the family she is good. I have tried speaking to amai about this but she has pushed me aside saying anoda muvengi wangu imhandu yangu.
She is piling blame on muroora saying anodada, anonyima and apedza mari yemwana wangu. As a family we are all worried about this development because we know all these issues are being fabricated.
When muroora offers her money and groceries she gives her the cold shoulder but eventually accepts the gifts. I do not think this is fair. Muroora now brings things through us to give to amai. We do not want to take credit for things we do not buy.
A fortnight ago I told her that most of the things she was receiving were actually coming from muroora. Amai was not amused vakati munoda kundiurayisa. We are siding with our sister in-law, even our father is on our side but we are all failing to convince mum.
Please help the family Amai Chisamba, tingavengerei munhu asina chaatadza? How can she complain kuti muroora apedza mari yemwana wavo when she works and has a very decent job?
Response
It is very sad when people we look up to behave like kids. Amai's accusations are unfounded. Instead of bringing the family together she is tearing it apart.
She should count herself fortunate because there are not many daughters in-law who still go out of their way to make sure the in-laws are fed and well taken care of.
Amai should not begrudge muroora because she is an official wife to her son and she is part and parcel of whatever resources realised in their home. You are a blessed family who stand up for what is right. I commend you for being impartial and looking at what is wrong regardless of who is wrong, in this case it is amai.
It is difficult when dealing with personalities such as one's own mother. Your muroora is a very rare breed because she gives from the heart. She is even providing for the in-laws from behind the scenes. I advise you to have a family indaba where the four of you, baba and sekuru/mainini from your mother's side sit down and iron this out. This is just a starting point that is why your spouses should not attend this meeting.
Hama dzamai will stand as witnesses because in some cases anamai vanopedzesera voti ndakagadzwa dare kana kutukwa. She must be given an opportunity yekutauri what the real problem is.
You are family you need each other, baba should put his foot down and make sure the two are reconciled. The rest of the siblings should tell Amai kuti they will not be pushed into taking her side at the expense of an innocent muroora.
I wish you all the best. I would be happy to hear from you again.
***
Betrayed by my church mate
Every year we have congress yeruwadzano at our church and people cook in groups or as individuals. We are a group of four friends and we get on well.
Last year one of our friends could not afford the contributions so the three of us said it was OK, we would help her.
This year preparations are already in progress and the same friend is saying she cannot afford the contributions again.
The dollar is hard to come by and everyone is feeling the pinch.
Last week when we were at ruwadzano I was told by some other woman in confidence that our friend was boasting saying she attends for free, vanamudyiwa would be paying again for her this year.
I was so hurt. "Vanamudyiwa" of all names. That is an insult. So it means she was not desperate when we assisted her.
We have done a lot for the church and to end up being nicknamed mudyiwa is painful.
The woman who told me this made it clear that most congregants called us by that name. I am very disappointed to say the least.
We talked in our group and may boycott the congress this year. I am shocked and confused. People do not appreciate at all. Maybe tombomirawo kubatsira tione kuti zvinofamba sei.
Mai Chisamba, the woman who broke the news is pleading with me that I should not ask because it will be obvious kuti ndiye. How do I handle this? My other friends are equally fed up.
Response
Your letter confirms what I always say that some people go to church for the wrong reasons.
The difference between friend and foe becomes blurred when people behave like this.
What you did is very commendable, helping a friend in her hour of need whilst also helping your church grow is one of the best things a Christian can do.
I know you feel betrayed and let down. It is funny that all this juicy gossip is coming from vanhu veruwadzano a guild that is supposed to be the backbone of the church.
Ruwadzano is a platform for upholding the Christian values and not for playing mickey mouse games. I do not know why this woman is pleading with you kuti muvanze guhwa then what was the purpose of telling you in the first place?
You cannot rely solely on gossip because sometimes issues are blown out of proportion. Do not begrudge your friend yet, who knows, maybe she was speaking in good faith pamwe achitokutendai.
Ask the two and get the truth, there is no harm in doing that. Why do you want to boycott the congress? Why boycott it as a group of friends? Kunamata idungamunhu if you did not know. Why do you want to stop giving to the church?
When you give or do good it is for God to delight in and not the people, you should see beyond the congregants. If you are doing it for mbiri yepa church then you should stop. Ko sei kutsamwa segurwe rinodimbura makumbo kana ragumbuka?
People should try to resolve issues.
Guhwa should be stopped at all costs because it destroys families, marriages, churches and even an entire country. Do not worry about nicknames so many people have them. Some do not even know about them. Pray sincerely for your church especially ruwadzano.
Once more, please do not boycott the congress endai munovandudzwa. I wish you all the best.
Write to [email protected] or WhatsApp +263771415747