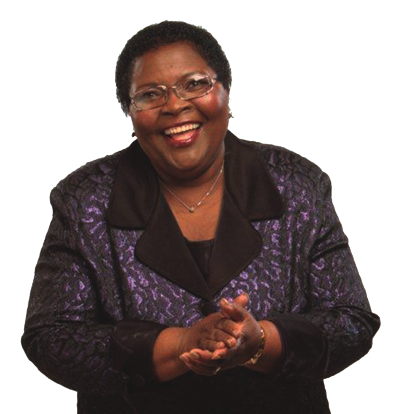 The Sunday Mail
Aren't they overstretching my patience?
Greetings, I am a follower of your column. I hope you will help me. Here is my story. My wife is first born in a family of 5 (2 boys & 3 girls). My mother-in-law passed away and I stayed with the last born sister since she was going for Form One. I took her like my daughter. She finished schooling and college, got married and wedded. Besides kuti vanemba here in Harare, my wife and her father preferred the people gather at my place including all other relatives. The wedding went on very well. My mother-in-law has her other sisters here in Harare.
My mainini recently was blessed with a baby, my wife then told me when they were discharged from clinic that they were going to our place, I didn't ask why? We got home from work, and yah, my mainini, her baby and my mother- in-law (maiguru) were home. Relatives from ana babamudiki vangu ava and from my wife all come to see the baby at my place.
We have a four-bedroomed house in the medium-density here in Harare. The main bedroom and the other bedroom have en-suite facilities. Then we have a separate toilet only and then another toilet with shower, but my wife asks her sister to use our main bedroom for toilet and bathing. I need help on the following questions: is mainini supposed to be at my place? Is my mainini using our bedroom a perfect arrangement? If so why? Please help.
Response
Thank you so much for writing in and thank you for being a great husband and muramu. Thank you again for being in mainini's life in her time of need. It is my hope that what you do for your wife's family is exactly what you do for your own otherwise it will be misinterpreted. You sound very concerned about the current state of affairs at your house. I may be wrong but I think there is more to it than meets the eye. To begin with, communication plays a pivotal role in each and every marriage, why didn't your wife tell you about mainini coming to your house after being discharged from hospital? She should not take you for granted. Culturally if it is the first baby you go to your mother's home after delivery, so in this case she should have gone to one of her mother's sisters if their relationship is intact and normal. Did mainini choose to come to your house? Mind you, she is now a major, married and has her own preferences. The fact that she went to her sister's home means hama dzamai hadzisi kutora danho radzo saana amai. If she had nowhere else to go then I say the sister was compelled to play the mother's role. There is no need for mainini to use your bathroom because there are several others. These people who come to see the baby should bring something, ndiyo tsika yedu sevanhu, hatingoende takabereka maoko tosvikodusha kudya. I suggest you speak to your wife after mainini goes back to her place kuti planning together is very important. Do not do it now because you are overwhelmed by what is going on. Maiguru (mother-in-law) kana vasina kutora mainini pavakabuda muchipatara kuenda navo kumba kwavo then she must not stay with her at your house because she is saving no purpose at all. Lastly you have done so many good things for your wife's family, so don't let this spoil that. Good luck!
Who sits in front, my mother or wife?
MAI CHISAMBA, thank you so much for your column, it's more helpful than you can ever imagine. Instead of just having our problems solved we also learn a lot about life in general. Mine might seem like a small problem, but I tell you the front seat is nyaya chaiyo between my mother and my wife. I love these two women with all my heart. I would die for them; they are the most important in my life. We don't stay with my parents, although my mom comes quite regularly.
Ndibatsireiwo, each time we travel I see my mother rushes for the front seat. My wife told me kuti iye haadi kugara kumashure semuridzi wemota nemurume. The last time my mother came I had to make two trips to my uncle's house. Pandakati ngatichiendai my mother occupied the front seat and my wife went back into the house and said endai henyu I will find my own way. I knew why but could not say anything. I dropped off amai and went back to fetch my wife.
Afterwards I talked to amai about this and she said: "Inga mukadzi wako anoita seasina kubva kuvanhu.Ini ndigare mumashure iye ari mberi? Asi haazive kuti ndini mai nyakutumbura?" Please help, this is causing a lot of tension. How do I go about this, I am stuck in the middle.
Response
Thank you for reading my column and thanks for writing. Why are you stuck in the middle? Why are you losing sleep over such a petty issue? You don't need all this drama. First let me answer your question, it's your wife who occupies the front seat unless she offers it to amai. Your car is your wife's car because in marriage hapana ane chake ari mumwe chete so you can't expect your better half to sit at the back. Mai ngavanzwisise kuti chakakosha ndechekusvika kwamuri kuenda kwete kuti vagere papi. I think amai is behaving like a small child; she has nothing to lose if she takes the back seat.
Your wife, too, overreacted. How could she say I will find my way just because she did not want to sit at the back? It sounds like child's play, mahumbwe chaiwo. I think you should put your foot down and talk to both of them at the same time; it is so simple and straight-forward. Varidzi (your wife) ndivo vemberi. Do not forget chimwe chezvitsidzo chewanano, munhu anosiya vabereki vake onamira pamudzimai/murume wake.
Continue to love these two great women in your life, but each one should know her parameters. Amai should take a step back because you are now married, yes ndivo nyakutumbura, but she has her own home: she cannot be in charge of two. You do not even need another person to solve this; you can do it, unless paine zvimwe zvausina kutaura zvakahwanda. Good luck.
When is he going to divorce his wife?
Mai Chisamba, how are you? I fell in love with a man five years ago; I now have a set of twins, both boys sired by him. When he first came to me he said he was in the process of divorcing his wife. I told him I did not want to be a small house akandichemera misodzi chaiyo until I said yes. This man is a cheat and he is very sweet-tongued. I gave in and opened my house and even gave him a set of the spare keys. Every now and then I would ask when the divorce was going to be, but ndaipiwa mareasons akasiyana siyana. After the birth of the twins I insisted to go and be introduced to his people formally, instead ndaiigirwa hama apo neapo. Mai vake vanoda tunhu, she became my best friend, ini ndikati zvaita.
Mai Chisamba, ndakadyiwa. I did a lot for his family, kutopfuura kwedu. I do not want to be a small house or to be treated as such. My problem is his wife is expecting, saka inhumbu yaniko vanhu vari kufanira kunge vachirambana? I asked him why? But he said it was a mistake. I also went to see his eldest sister about this and she denied any knowledge about the so called divorce.
She is the only person who told me the truth akati hama dzese dzawaiunzirwa ndidzo dzine hunyoka including amai. Please help ndoita seiko? Do you think he is going to divorce his wife? Ko pfuma yangu yandakaparadza, nhai Mai Chisamba?
Response
I am fine thanks for asking. Makorokoto! For the twins, the kids are innocent. Let us go through your letter step by step, as usual I will be very honest with you. How on earth can a smart woman like you fall into such an old trap? For your information it does not take five years for willing partners to go through divorce. This idea was hatched because this guy did not want to be bothered nenyaya yekuti ngatimboendawo kumba kwako, he wanted to enjoy both worlds and he did succeed. I laughed when you said akachema misodzi, have you ever heard of crocodile tears? Do not complain about him being a cheat, you accepted him into your life when you knew pretty well that there was another woman in his life, makafanana.
The best could have been to wait for the so-called divorce to go through, makaisa gejo pamberi pemombe saka morima seiko? Five years is a very long time, my friend, you should have seen it coming even after the first year. It is very unfortunate that this guy has found a class for you, handiti tete vari kuti vanhu vane hunyoka, huori, nehudyire mumhuri ndivo vaiunzwa kwauri, can you imagine. What a club? I am really sorry kuti wakadyiwa because I know the dollar is hard to come by.
Do you realise that these people did not steal from you, wakavapa wega maybe trying to outdo maiguru, sorry. Yes you do not want to be called a small house, but if the truth be told that is what you are because you allowed it. I may sound hard, but I am just being honest with you. Nhumbu ina maiguru yauri kuvhunza ndeye murume wavo, actually she should be the one asking you about the twins not the other way round.
Do you know she can use the law to sue you for adultery? I will answer your last three questions in a nutshell. My advice is forget about this guy and move on. He has no intention of divorcing his wife; he is just a player anokuzadzai zvirwere, nyika yava nemazino. Last but not least, pfuma yakaendera mahara nekuti haina kupambwa. Use the law to protect the twins, this guy should help in the children's upkeep. It is never too late to start on a new slate, once beaten twice shy, you can do it. I wish you all the best. Move on and good luck.
Write to: [email protected] or WhatsApp (only) 0771415747