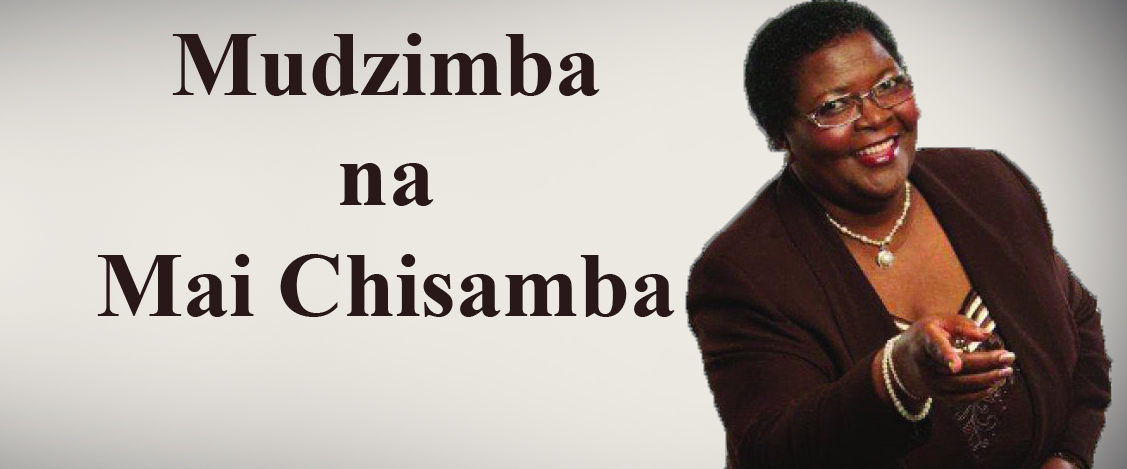 The Sunday Mail
Dr Rebecca Chisamba
Amwene has grabbed my son
I went to the United States of America to join my husband and I stayed there for four years. We were both doing educational programmes.
I left my newly-born baby in the hands of my in-laws although my own parents are still alive. My father said it was proper to leave the baby mumusha make even if they would go to see the baby or take him when my in-laws were tied up. Our son is now five years-old; he was only two-months-old when we left him. My in-laws did a sterling job: I do not want to take anything from them. I am also grateful to my family because they also helped out.
We are back and the problem now is my in-laws do not want to let go of my son. He does not know that we are his parents — he takes us as any other visitors. When we try to even take him for a drive or to try and bond with him, he cries. He wants to be with gogo and sekuru.
We spoke to my husband's parents to try and co-operate but they do not want. I have told them that mwana wavo ngavamutore zvavo and I have stopped going to see my son.
I cry my eyes dry each time I go to sleep and my husband is not helpful. Now it is like I am the only one who wants the child back.
My mother-in-law is saying a lot of bad things about me. She is saying I am a witch that is why mwana ari kundiramba. I stopped going there because I suspected that they have told my son something ill about me. He goes into hiding as soon as I set foot there. I love my son. He is all I have but this has caused a lot of problems. My mother-in-law and my mum have exchanged very bad words. I know I can go the legal route but I choose not to. Please amai help us. How do we go about this without destroying the family? My husband is very weak when it comes to dealing with his parents. Our fathers have had so many unfruitful meetings since we came back. They are just meetings about meetings.
Response
Welcome back home and well done for pursuing your education. Some people think that if one is married ndipo pazvaperera.
You sound like the bigger person in this whole drama and I think you are very level-headed. Seeking advice before going legal is quite noble. Family relationships are the backbones of our tribes and clans and they should be guarded jealously. I salute your in-laws for taking care of your son especially from such a tender age. Your parents also played their part.
This shows that these two are great families and your coming back should further unite them instead of the opposite. Leaving your child with your in-laws shows respect and they should respond in the same way and give you back your child. We have an adage which says "kudzipakata hakusi kuridza".
Now is the time for them to surrender the child to his parents. It is very untoward for her to call you a witch because the child does not remember you.
Your son has a strong bond with his grandparents because these are the people who looked after him in your absence. Instead of picking quarrels, they should help the child to accept his parents.
You cannot do it overnight. Maybe you can start by hosting him for weekends and holidays if he has started school.
Everyone should help him know who you are.
Vamwene ngavarege kudzima basa rakanaka ravakaita nekutaura nhando. You cannot let such a simple and straightforward thing destroy you.
Your husband should not take a back seat because this sends the wrong signals. He must fight in your corner.
Gogo and sekuru did a good job but the fact remains that the boy is not theirs; they should let go. You can solve this within the family and I think it is the best way. Pray about this. Mwari vanounza nzwisiso. There is absolutely no need for meetings and exchanging of words for you all know what ought to be done. Please keep me posted.