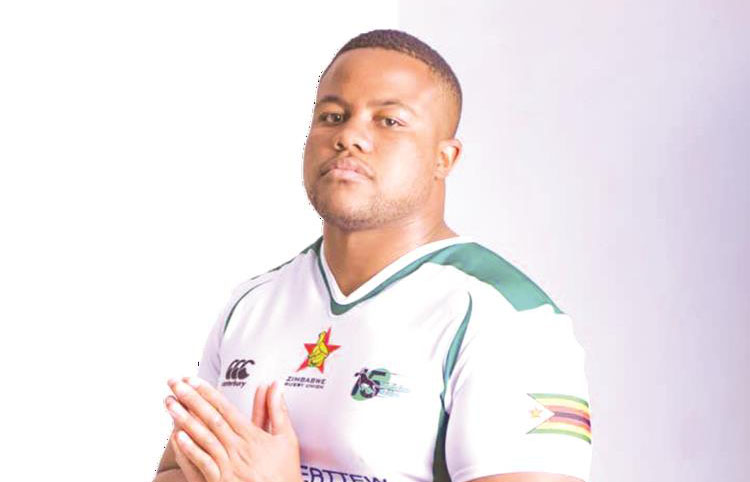 The Sunday Mail
Don Makanyanga
SABLES tight head prop Farai Mudariki is relishing the new challenge presented by his recent move to English Rugby Premiership side Worcester Warriors.
The 23-year-old joined Worcester Warriors after spending two and a half years with French third tier side Stado Tarbes Pyrenees.
It's a massive leap for the lad who sounds ready to explode.
"I am super excited and feel honoured to be in this position.
"I am looking forward to settling pretty soon into the team, put my best foot forward and become a household name in the Premiership," said Mudariki in an interview from his new base last week.
The Sables forward believes his move to England from France will inspire a lot of young Zimbabweans into aiming for the stars.
"It is a dream come true for me and my aim is to be an ambassador and a role model for young Zimbabweans. I want to show them that it is possible to play and make a name in the English Premiership," said Mudariki.
A young brother to former Sables skipper Hilton Mudariki, the Worcester Warriors new player also dreams of growing into a national team talisman.
Mudariki was one of the foreign based players that returned to the Sables fold following the appointment of Peter De Villers as head coach in February this year.
Hope was that Zimbabwe would make it to the World Cup but that campaign went horribly wrong with the Sables only managing to avoid relegation from the Africa Gold Cup elite group.
"We failed ourselves on that one," said Mudariki.
"However, we cannot mourn about the doomed World Cup mission for long…life has to go on. I believe with the young squad that we have and with PDV as the coach, nothing will stop us from qualifying for the next Rugby World Cup.
"Personally I pledge to do all I can to carry the team to the World Cup. Playing in the English Premiership will help me grow as a player and I hope to use that experience to become a better Sables player."