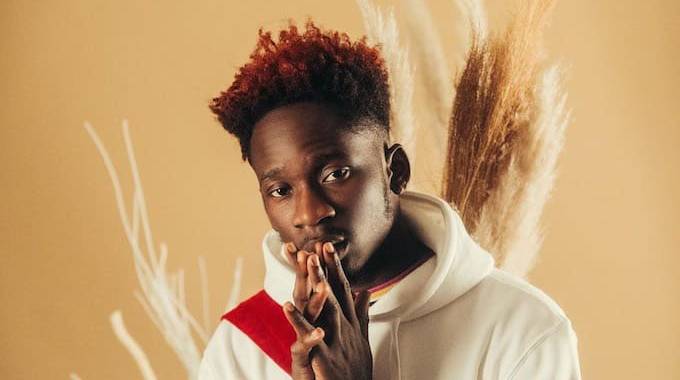 The Sunday Mail
Over the years, Nigerian musicians have established themselves on the international music space.
Talk of P-Square, Wizkid, Davido, Dbanj, Don Jazzy, Flavour, Timaya and Tekno, to name just a few that have become global icons.
Another star from the West African country who has been making waves of late is Mr Eazi, real name Oluwatosin Oluwole Ajibade.
A string of hit songs that include "Skintight", "Leg Over", "Ohema", "Hollup", "Pour Me Water", "Business" and "Short Skirt", among others, have helped to cement his place on the continent's music hierarchy. His local fans will get to see him live in action on September 28th when he performs at Ammara Brown's concert dubbed "Ammartia Ignite", which is to be held at the HICC. The gig will also feature ExQ, Takura and Tammy.
It was just a matter of time before Mr Eazi made his way to Zimbabwe as the artiste seem to have a soft spot for the country. Besides recently featuring on Ammara Brown's track "Svoto", he has always expressed his appreciation for local talent.
When Mr Eazi collaborated with another Nigerian artiste, Dotman, on the song "Afro Girl", two Zimbabwean producers – Simba Tagz and Mr Kamera – were behind the production. Not only has he toured with Simba Tagz, but both have worked on several productions including Dotman's "X.O", DJ Neptune's "Mia Mia" and Shatta Wale's "Haters", which also has DJ Tamuka on the production. In one of his tweets commenting on productions that were being cooked up, Mr Eazi said, "I think these Zim producers are on faya."
Meanwhile, Ammara has released another version of "Svoto" following negative response to the earlier release.
Only time will tell if the reworked song will gain traction in time for a collaborative gig with Mr Eazi come month end.
The talented songstress will be tempting fate when she takes her act to one of the most notorious venues in the capital, the HICC.
Very few artistes have managed to fill up this venue, but then again, daring to dream is one thing that should be applauded. In an industry that is dominated by men, Ammara Brown has been working extra hard to push her brand.
Not only does she intend to leave her imprint at the HICC, this particular gig will be an ignition to her regional tour, which will see her performing in South Africa, Zambia, Malawi, Botswana, Swaziland, Mozambique, Lesotho and Namibia. Advance tickets for the show are going for US$15 with the price going up to US$25 on the day of the show while those who love to enjoy a certain status will have to part with US$75 for VIP tickets.