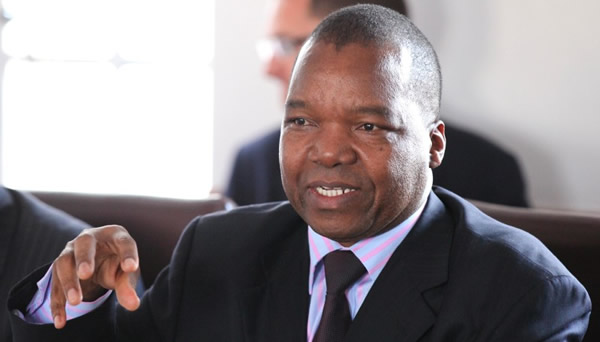 The Sunday Mail
Livingstone Marufu —
GOVERNMENT is engaging the Bankers Association of Zimbabwe (BAZ) over high interest rates of over 15 percent, in an attempt to increase the competitiveness of local products and reduce the rate of non-performing loans (NPLs) in the banking sector.
NPLs peaked at 20,45 percent last year but as at June 30 2016, the NPL ratio averaged 10,05 percent. An NPL is the sum of borrowed money upon which the debtor has not scheduled payments for at least 90 days.
The Reserve Bank of Zimbabwe (RBZ) is targeting an NPL ration of 5 percent by year end. In October 2015, the RBZ ordered banks to charge interest rates of between 8 percent and 18 percent.
Further negotiations between the RBZ and financial institutions have seen interest coming down to 15 percent but industrialists say there is a tendency by bankers to charge the higher end.
Industry believes there is need to create a conducive environment that enables borrowers to repay loans. This has sprang Government into action, to persuade banks to further reduce interest rates to 10 percent and below.
Finance Minister Patrick Chinamasa told The Sunday Mail Business that higher interest rates on short-dated loans were impacting on business.
"The issue of 15 percent lending rates from banks, coupled with shorter lending periods, also continues to negatively impact on the competitiveness of borrower businesses.
"Hence, the RBZ will continue to monitor the levels of lending rates being charged by banking institutions through their on-going supervisory activities in liaison with the Bankers Association of Zimbabwe," he said.
Due to the high interest rates and a general culture of not repaying loans, banks are burdened by US$528,4 million worth of NPLs, as at June 30 2016.
The RBZ has since created a special purpose vehicle, the Zimbabwe Asset Management Corporation (Zamco), to hive off NPLs from banks so as to free their balance sheets.
RBZ Governor Dr John Mangudya has also indicated the apex bank's desire to see interest rates declining from 15 percent.
Dr Mangudya said some banking institutions have heeded the call but some are still lending at above 15 percent.
"These banks are urged to reduce their lending rates to levels below the threshold.
"The Reserve Bank continues to monitor the levels of lending rates through ongoing supervisory activities, while banking institutions are required to adequately disclose and communicate the effective lending rates to their borrowers," he said.
Lower interest rates would go a long way in reducing the cost of capital, thus improving the competitiveness of locally produced goods on international markets.
Economists say high interest rates will impact every US dollar, irrespective of its location and the transmission of the impact will also be felt across all the economic sectors.
Companies seeking to borrow money to increase production may be discouraged by the higher interest rates while individuals' appetite to get mortgages might also decline.
At a recent ZNCC business review conference Vice-President Emmerson Mnangagwa told The Sunday Mail Business that: "Interest rates will be reduced to 10 percent from the current 15 percent to improve the ease of doing business in the financial sector. "We will talk to each other (BAZ) to agree . . . We are confident that we will agree with the banking sector."
Zimbabwe National Chamber of Commerce (ZNCC) president Mr Davison Norupiri said industry is happy that Government is engaging the banks to reduce the cost of money in the country.