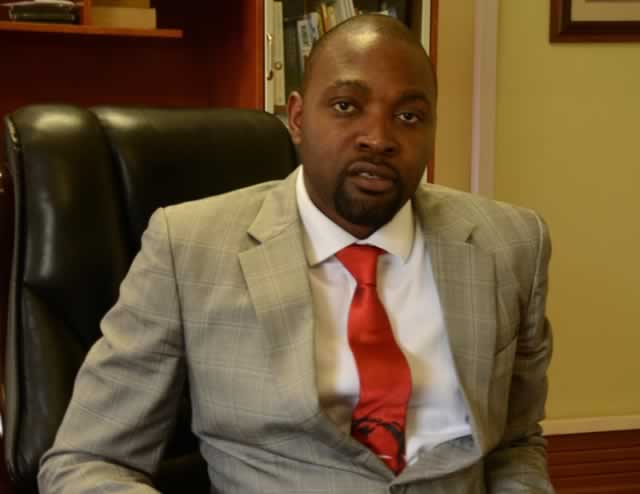 The Sunday Mail
The local medical services industry is considered to be still in its infancy, but of late there has been increased investment in the sector.
One of the investors that have been making a market on the local market is medical practitioner and businessman Dr Mike Joka.
At only 34, the entrepreneur has managed to open a business, Corporate 24, which is currently expanding in Harare and Bulawayo. An estimated US$10 million has been earmarked for the project. Accolades have naturally been coming his way: the recent Megafest Businessman of the Year Award adds to the Zimbabwe National Chamber of Commerce (ZNCC) Businessman of the Year Award and the JCI 2012 Most Creative Entrepreneur of the Year.
Last week, The Sunday Mail Business Editor DARLINGTON MUSARURWA (DM) caught up with Dr Mike Joka (MJ) to get a sense of his plans.
DM: There were recent reports that Corporate 24 is currently on an expansion drive on the local market. Exactly what do you intend to do?
MJ: We intend to increase our footprint on the domestic market by rolling out more facilities in Harare, Bulawayo and other cities. This will ensure that we increase our market share and visibility as the leading brand in the medical sector.
DM: But is there a niche in the medical services industry?
MJ: Yes, indeed, there are many niches in the industry and these include emergency rooms, maternity, surgery, paediatrics, specialist clinics, polyclinics, pharmacies and medical centres, to mention a few.
The scope of services and areas of specialty are very diverse. It's just that our market is very traditional in terms of the models; we are used to having hospitals that offer everything.
Global modern trends focus on specific market niches, for example, fertility clinics focus on fertility issues only.
DM: What new products can we expect from the sector?
MJ: You can expect to find more specialist clinics coming up, especially for areas where people have been going to South Africa and India.
There has been a shift in the sector where expert medical professionals who were in foreign lands are coming back to Zimbabwe due to confidence in the economy after Government introduced multiple currencies.
That, coupled with the many enrolments in specialisation currently happening locally and abroad, will result in more specialists available to give services at reasonable fees.
DM: It is not a secret that our economy is currently struggling, do you think that there is potential for the uptake of medical services?
MJ: I agree that the economy is struggling with the liquidity crunch and other challenges, but just acknowledge that no matter how hard it gets, people will still eat and get sick. Health is a basic need so we will always be in business. The market needs might be very different, though, if the economy continues to struggle.
DM: At one time you were named the ZNCC Businessman of the Year and quite recently you were recognised as the Megafest Businessman of the Year. What really have you done for the industry that deserves recognition?
MJ: I solely founded Corporate 24 and transformed it into a leading brand in the medical sector in just three years. As you are aware, Corporate 24 commands a significant market share and is the service provider of choice in Harare at the moment. It is a unique brand with immense potential. I have managed to grow the brand to penetrate other markets and increase the number of facilities to four this year. I also run Ultra Medical Aid, which I founded and a hardware chain called Pinwood. I am a philanthropist at heart, amongst other attributes. I am sure all this deserves recognition.
DM: Is it true that you intend to relaunch Corporate 24?
MJ: Continuous improvement is a value that we uphold at Corporate 24; as such, we are re-branding this year to see to it that we stay ahead of our competition. We are definitely packaging our brand for relaunch. The market is very dynamic. We are changing our focus to incorporate low-income earners staying in high-density residential areas so that Corporate 24 remains an all-encompassing brand, the common denominator being good quality services .
DM: What more can we expect from the company?
MJ: In 2014,we are opening three new facilities in Old Marimba, Eastlea and Bulawayo.
The Bulawayo project is almost done, we should be commissioning it as early as June. The other two projects are work in progress. Eastview Hospital is definitely in a class of its own. It's a massive project. We will also be launching more innovative products and services to the market. The biggest latest development will be the launch of Corporate 24 Medical Aid, which will happen pretty soon.
I am sure you agree with me that the turn of events favour the emergence of a new medical aid.