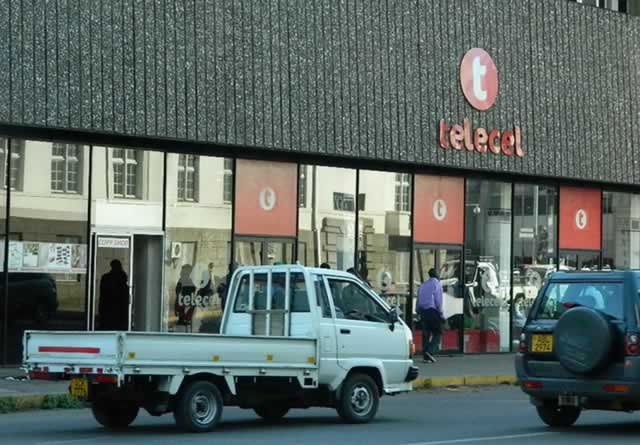 The Sunday Mail
In-Depth Reporter
LOCAL subscribers are being robbed blind through punitive tariffs for both voice calls and data services, if industry statistics gathered by the International Telecommunications Union (ITU) are anything to go by.
Based in Geneva, Switzerland, ITU is an international organisation where governments and members of the private sector try to co-ordinate and regulate activities in global telecommunications.
In the latest report measuring the information society in 2011, the ITU noted that Zimbabwe's mobile cellular tariffs were the third most expensive in the world after Malawi and Niger respectively.
The measure, which includes 165 economies, was made by tallying the price of 30 outgoing calls in predetermined ratios to the price of 100 SMS messages and dividing the value by the gross national income per capita (GNI).
GNI measures the total output of an economy divided by its population.
At 68,3 percent, the country's mobile cellular tariffs as a percentage of GNI were only cheaper to those of Malawi at 91 percent and Niger at 73,4 percent.
This compares to neighbouring Botswana, where the ratio was valued at 2,5 percent; South Africa at 4,8 percent and Zambia at 20,8 percent.
Mozambique was relatively higher at 46,2 percent.
Presently, the country's three mobile operators — Econet Wireless Zimbabwe (EWZ), Telecel and NetOne — charge 23 cents per minute for on-net voice calls (within the network) and 25 cents for off-net calls (outgoing calls to other networks).
ITU discovered a huge disparity between developing countries where tariffs were steep and developed countries that enjoy the lowest mobile tariffs.
In countries such as Hong Kong the ratio is as low at 0,1 percent.
However, local operators claim that unlike other operators in the region and the world they incur additional costs in the form of diesel to cover for intermittent power supplies.
It is estimated that the cost of running more than 312 generators is more than US$5,9 million per annum, according to studies by local think tank NECF.
Wages in the sector are also higher than any other sector in the local economy, adding to the bloated costs of local operators.
But the Southern African Power Pool (SAPP), a body consisting of power utilities in the Sadc  region, says the current power shortages are a regional problem.
Revenues of mobile operators are gradually declining as new technological applications such as WhatsApp, an internet-based service that allows unlimited chats and file sharing, become entrenched.
As network operators shift to broadband-based services, where users have migrated to, the prices have naturally risen as well.
The most recent ITU report for 2012 notes that so aggressive has been investment in local broadband that the country now has the second highest wireless broadband penetration rates on the continent after Ghana.
Observed the report: "Zimbabwe's mobile cellular penetration went up from 72 percent in 2011 to 97 percent in 2012. In the use sub-index, wireless-broadband penetration doubled from 15 to 30 percent over the same period. As a result, Zimbabwe has the second-highest penetration rate in Africa, just after Ghana (34 per cent). In 2012, Zimbabwe's three mobile operators undertook roll-out projects and increased coverage, especially in rural areas of the country.
"Apart from infrastructure projects, m-banking is gaining importance in Zimbabwe and increasing the popularity of mobile services. The country's leading operator, Econet Wireless, started a mobile payment service — Ecocash — in 2011, which attracted 1,7 million customers in its first year and, according to the company, is the region's second most successful service after Kenya's m-pesa."
The report, which focuses on the ICT Development Index, a measure meant to look at the ICT price basket and price data set for mobile broadband services, ranked Zimbabwe 115 out of the 119 economies in 2012.
And out of the 38 countries identified in Africa, the country ranked ninth.
Some of the sub-indices included in the index were for access, use and ICT skills.
While there was remarkable progress in terms of access of the services, local pricing for both fixed and mobile broadband was considered "least affordable".
Already, Africa is viewed as having the least affordable broadband prices in the world.
In terms of fixed broadband prices, ITU recorded that Zimbabwe ranked 156 out of 169 countries, with prices at 56,3 percent of GNI.
For mobile broadband prices — capturing mobile-broadband prices for 500 MB handset-based plans and 1 GB computer-based plans (both prepaid and postpaid) — Zimbabwe did not fare well either.
In terms of mobile-broadband prepaid handset-based prices (500 MB), 2012, Zimbabwe ranked 122 out of the 126 countries examined, at $54.
The same ranking was also for mobile-broadband prepaid computer-based prices (1 GB), 2012 at $90, which is 168,8 percent of GNI.
For mobile-broadband postpaid computer-based prices (1 GB), 2012, Zimbabwe ranked 126 out of 127 at $90.
"Mobile-broadband prices are least affordable in the African LDCs — Democratic Republic of the Congo, Niger, Sierra Leone and Sao Tome and Principe, as well as Zimbabwe.
In these countries, the cost of mobile-broadband services exceeds monthly GNI pc (percent) and mobile broadband is thus not affordable to huge segments of the population," explained ITU in the report.
Despite the current controversy surrounding the pricing of local tariffs, the Post and Telecommunications Regulatory Authority of Zimbabwe (Potraz) contends that voice tariffs are within regional averages.
"Voice tariffs are within regional averages as shown by the tables below. However, internet/data tariffs are still above regional average.
"Generally, our desire is for the tariffs to be more affordable to consumers whilst at the same time ensuring the viability of our operators.
"To this end we are currently undertaking cost studies for telecommunication services with the aim of reviewing chargeable tariffs in line with market and technological developments using international best practice.
"The project is now at an advanced stage and we expect results by July 2014," said Potraz last week.