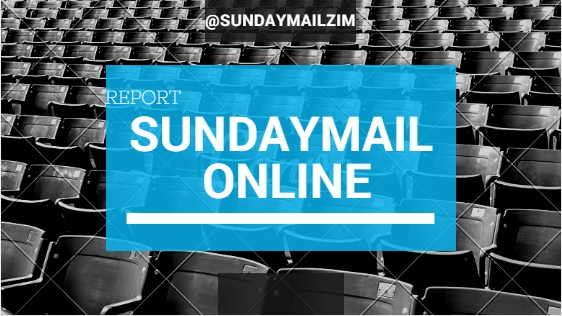 The Sunday Mail
Wendy Nyakurerwa
Assistant Editor
MDC-T has been abusing the name of Mr Paul Chizuze to gain political mileage, the wife of the missing human rights activist — Ms Sibongile Maphosa — has said.
Ms Maphosa, who stood in the 2013 general elections on an MDC ticket and has been shying away from the media since her husband's disappearance in 2012, has come out guns blazing, slamming MDC-T's use of her husband's name and image.
At a march for Itai Dzamara, a missing journalist-cum-opposition activist, last month, MDC-T supporters carried banners bearing Mr Chizuze's face.
"These people are just using my husband's picture for selfish reasons. When he disappeared in 2012, they never even came to our house to show their support. They never spoke to me, they don't even know me. Besides, he was not even MDC-T, how then does he fit into their political campaigns?" she fumed in an unsolicitated interview with The Sunday Mail.
Ms Maphosa said she was strongly opposed to the idea of MDC-T using her husband's name and picture.
"They didn't even consult me before using that picture. Imagine the shock of having to see my husband's picture on that banner on TV and in the papers when l knew nothing about it?"
Ms Maphosa said she had confronted MDC-T officials over the matter, threatening to sue them if they continued with their actions.
"If they keep abusing my husband's name and picture l am going to sue them. I approached the MDC-T Bulawayo offices and warned them against it."
Contacted for comment, MDC-T secretary-general Mr Douglas Mwonzora disowned the banner bearing Mr Chizuze's face and said it belonged to an NGO.
"The Itai Dzamara Trust would know better who was behind that. The MDC-T leadership simply participated in the said demonstration out of solidarity, it was not our event," he said.
He conceded that Mr Chizuze was not an MDC-T member.
Mr Chizuze went missing on February 8, 2012.
At the time, Ms Maphosa told a weekly publication that Mr Chizuze could disappear from home for long stretches.
"He would at times go for two months, only to resurface again," she said.
Yesterday, she told The Sunday Mail, "He used to work with (former Roman Catholic Archbishop of Bulawayo) Pius Ncube, and during some discussions with some civic organisations, it had been suggested that Paul might be in Rome, Italy because some of the guys that Ncube worked with would go there."
However, Ms Maphosa said she had lost hope of her husband coming back home and she had approached the courts to declare Mr Chizuze dead.
For over 30 years, Mr Chizuze was associated with organisations like Solidarity Peace Trust and the Zimbabwe Human Rights Association, among others.
In the 2013 general elections, Ms Maphosa battled it out with Cde Mulungisi Moyo (Zanu-PF) and Ms Dorcas Sibanda (MDC-T), among other candidates in the contest for the Bulawayo Central National Assembly seat.
… as opposition march flops in Bulawayo
Bulawayo Bureau
About 4 000 people yesterday showed up for an anti-bond note demonstration organised by MDC-T in Bulawayo – a far cry from the 30 000 the organisers claimed would flock into the streets of Zimbabwe's second-largest city.
Coming three days after Zanu-PF mobilised more than 100 000 to march in support of President Mugabe in Harare, observers said MDC-T was clearly losing the numbers game ahead of the 2018 elections.
In April, MDC-T organised an anti-President Mugabe march in Harare, with the BBC estimating the turnout for that demonstration was about 2 000.
MDC-T claimed the figure was closer to 10 000, adding that uncertainty over whether or not the march would be sanctioned by the courts had resulted in many of its supporters not showing up.
The opposition said its next march would be bigger and indicate a build-up in mobilisation ahead of the 2018 polls.
But yesterday's showing in Bulawayo pointed to a party struggling to find a message that resonates with the public.
Bed-ridden MDC-T leader Mr Morgan Tsvangirai was not in attendance with his deputy Ms Thokozani Khupe covering for him at the damp squib of an event.
Party secretary-general Mr Douglas Mwonzora tried to downplay the flop, changing tack and saying it was a provincial event even though the party had claimed Bulawayo was its stronghold and the march would be bigger than the Harare farce.
Mr Mwonzora strangely claimed MDC-T's march yesterday "was bigger than the Million Man March" organised by Zanu-PF earlier in the week.
MDC-T Bulawayo spokesperson Mr Mandla Sibanda said they had expected 30 000 people, and blamed the poor showing on logistical problems.