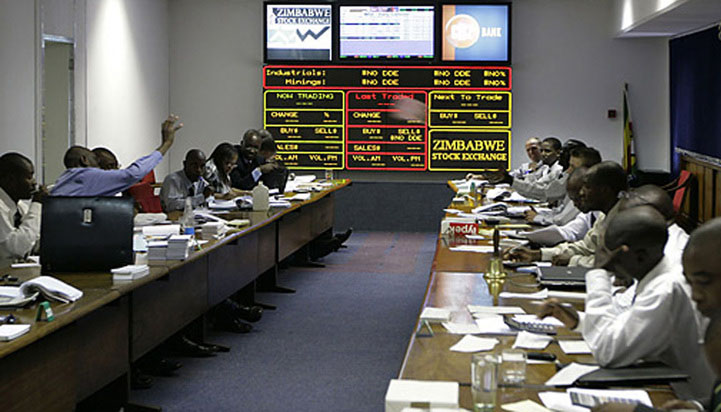 The Sunday Mail
Although the Mining Index of the Zimbabwe Stock Exchange (ZSE) has softened by 8 percent since beginning of the year, experts say mining stocks remain in good stead to export and generate foreign currency.
The four mining counters — Bindura, Falgold, Hwange and RioZim, whose share prices have been on the downside, are however, anticipated to remain firm and recover in the long term.
Other mining firms that are not listed on the ZSE, such as Zimplats, are expected to cash in on the Reserve Bank of Zimbabwe's (RBZ) export incentive that was introduced to promote export production as the country looks at export led growth.
Zimplats is listed on the Australia Stock Exchange.
Other non-mining stocks that are export oriented, like crocodile breeder Padenga, are also expected to benefit.
Already, nickel miner-Bindura reported profit for the half year to September 30, 2017 when it jumped 83 percent to $2,2 million driven by growth in other income.
Other income for the period doubled to $1,1 million from the prior year's $0,5 million due to the export incentive.
The nickel miner is also banking on maximising on its smelter project after completion in the long term.
Zimbabwe's largest platinum producer Zimplats jumped 80 percent to $184 million during the quarter to December 30, 2017.
Platinum was the biggest revenue contributor at $68 million, which was 6 percent above the same period last year.
According to Investing News, demand for other resource commodities such as coal is this year expected to benefit from the growing need for electricity in emerging economies, although other countries are moving to cleaner energy.
While still distressed, once largest coal producer Hwange is showing signs of recovery as it marginally reduced its net loss to $24 million in the half year to June 2017, compared to $28,5 million in the same period prior year.
The firm anticipates improved earnings as production has been on an increase following some restructuring exercises.
Overall, indications are that global metal prices, with the exception of iron ore, will continue to rise in 2018 although precious metal prices may soften slightly.
Local gold output is also expected to further increase to 30 tonnes compared to 24,5 tonnes achieved in 2017, which should boost earnings for the sector and gold oriented stocks like RioZim.
Indications are that metal prices, save for iron ore, will continue to rise in 2018, although, precious metal prices are expected to come off slightly.
The consolidation of diamond companies into a single state owned company is yet to yield positive results for the country, as they are expected to start selling in 2018, following a slow prior year.
It is estimated that mineral output grew 8,5 percent in 2017, compared to prior year's 6,9 percent with most mineral commodities expected to record further growth this year and going forward.
Mineral exports' contribution to total exports increased to 69 percent in 2017 from 60 percent in the prior year while contribution to GDP increased by 3 percentage points to 12 percent.
As a result, mineral export receipts are projected to hit $2,5 billion this year, compared to $2,3 billion in 2017.
As at the end of October 2017, overall mineral export receipts were around $2 billion, against $1,6 billion during the same period in 2016, representing 25 percent of the country's total exports.
Analysts say further growth in the mining sector is expected with projections of 6,1 percent for 2018.
Significant potential is seen in the mining sector this year following Government's decision to adjust the indigenisation policy.
Government's investor friendly policies now include the proposed amendments to the Indigenisation and Economic Empowerment Act to allow foreigners to have more than 49 percent of company ownership in the mining sector, with an exception in diamond and platinum mining.
Market watchers say this will be instrumental in boosting investment across the board.