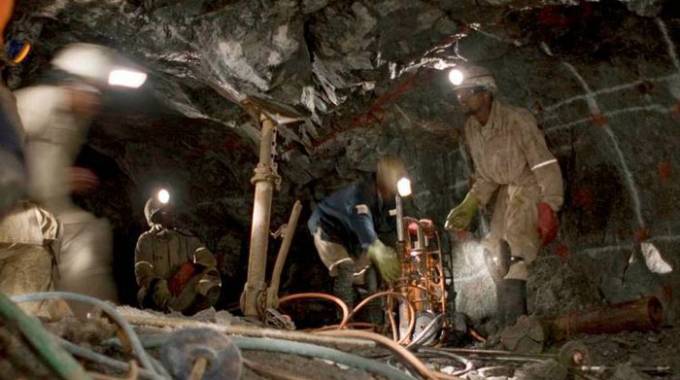 The Sunday Mail
Mukasiri Sibanda
The creation of a conducive policy environment to unleash the potential propulsive development effect of mineral wealth was one of the great outcomes of the 2019 National Budget.
The Budget was presented after a series of submissions by stakeholders.
Mining sector stakeholders made their proposals on October 22, 2018, in line with Section 13(2) of the Constitution of Zimbabwe, which says the people must be involved in formulation and implementation of development plans and programmes affecting them.
In line with technological trends where social media give a voice to citizens, the Finance and Economic Development Minister, Professor Mthuli Ncube, acknowledged he considered submissions that came via Twitter, Facebook and blogs.
The submissions made by some players in the mining sector in the pre-Budget consultations were mainly harvested from the Alternative Mining Indaba.
These indabas were held at district, provincial and national level, and were designed to strengthen the voice of communities on matters related to the environment, economy, and social and cultural rights.
In the consultations, we demanded that the Budget must embrace the Extractive Industries Transparency Initiative (EITI) or the Zimbabwe Mineral Revenue Transparency Initiative (ZMRTI) — a home grown version of EITI which failed to take off in 2011.
EITI is a tripartite arrangement including Government, business and civil society.
Transparency in the mining sector is fundamental to allow citizens to connect the dots between mega deals and sustainable development, as well as hold Government and investors to account.
Commendably, the 2019 National Budget Statement expressed Government's urgent desire to adopt EITI.
There are four steps required to join EITI: the preparatory, disclosure, dissemination and sign-up phases.
To sign up, Government must:
◆ Issue an unequivocal statement of its intention to support EITI implementation;
◆ Make a commitment to work with Civil Society and companies on EITI implementation;
◆ Appoint a senior individual to lead the EITI effort; and
◆ Publish a cost-work plan with measurable targets and time-frames for implementation and assessment of constraints on capacity of stakeholders to participate.
By expressing commitment to join EITI through the 2019 National Budget Statement, Government has taken the first step.
A long road lies ahead. But a journey of thousand miles begins with a single step.
It must not be lost that this is not the first time that Government has expressed commitment to embrace EITI or resuscitate ZMRTI.
This time, our enthusiasm is fuelled by our partnership with Parliament, especially the Parliamentary Portfolio Committee on Mines and Mining Development which requested a training workshop on EITI.
Further, we have started to engage the Finance Ministry and Zimra on capacity-building around EITI.
Strangely though, a country with development plans hinged on mining is using an archaic mining title management system which encourages corruption and claim ownership disputes.
By allocating $1,8 million and promising to prioritise foreign currency allocation for a computerised mining system, a foundation has been laid to bring sanity to the management of mining claims.
As such, Prof Ncube must be commended for the positive response to one of our key concerns.
During our participation at the mining Technical Working Group on ease of doing business in 2017, the Mines Ministry indicated that $2 million was needed to fully computerise the mining title management system.
So the $1,8 million will go a long way to making the project feasible.
Tracking the disbursement of funds from the Consolidated Revenue Fund to the Mines Ministry, and expenditure reports from the ministry, will indicate if whether the programme is on track or not.
Sovereign Wealth Fund
The Budget made a commitment to operationalise the Sovereign Wealth Fund.
The SWF allows intergenerational sharing of burdens and benefits of resources as required by constitutional principles on public financial management, so enshrined in Section 298(1)(c).
One source of resourcing the SWF is compliance with the obligation to allocated 25 percent of mineral royalties to the SWF.
The monitoring of income from royalties into the CRF and disbursements made to the SWF are areas where civil society can work with Parliament on budget tracking.
Whilst Prof Ncube must be commended for the intentions to unlock Zimbabwe's mineral potential to catalyse sustainable development, the budget fell short of meeting one of our demands on competitive bidding to dispose released claims.
Competitive bidding brings transparency in allocation of mining claims with huge potential, a critical mitigation to corruption risk.
Further, competitive bidding creates opportunities for choosing an investor who offers a greater development dividend from mining — taxes, skills development, technology transfer, infrastructure and development of local supply chains.
As part of the tax justice campaign, we are excited to note that the Budget proposed to develop a "tax incentives monitoring and evaluation framework to facilitate the management of timed tax expenditures as well as to inform Cost Benefit Analysis of tax expenditures by Treasury, on an annual basis, with effect from 1 January 2019 …"
The framework should factor in the discount factor to tax revenue brought by export incentives which have negatively discounted mining royalty income over the past few years.
The budget statement called for linkages between funding to the artisanal and small-scale mining sector from Fidelity Printers and Refineries and Mining Loan Fund (MLF).
Although the MLF is no longer operational, FPR has increased its funding from $20 million to $150 million this year.
Increased artisanal and small-scale mining gold output from 3,9 tonnes in 2014 to 19 tonnes in January-September 2019 is mainly attributed to funding from the RBZ.
But the threat posed to the environment and sustainability of other socio-economic activities like agriculture cannot be ignored.
Thus, innovation is key.
The central bank runs an export incentive scheme for gold producers. This scheme can be adopted or adapted to come up with incentives for rehabilitation.
The RBZ can also provide critical rehabilitation equipment to key gold-producing districts.
It is our belief that by embracing EITI, allocating resources for a computerised mining title management system, developing a framework to monitor and evaluate the cost and benefit of tax incentives, and by promoting linkages between funding to small miners, the 2019 National Budget is certainly forward-looking on effective resource governance.
Implementation of this will is now key.
Mukasiri Sibanda is a researcher and blogger on natural resource governance issues