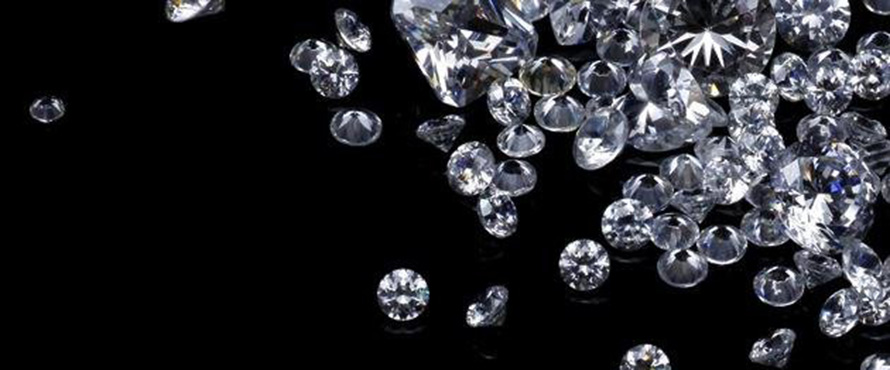 The Sunday Mail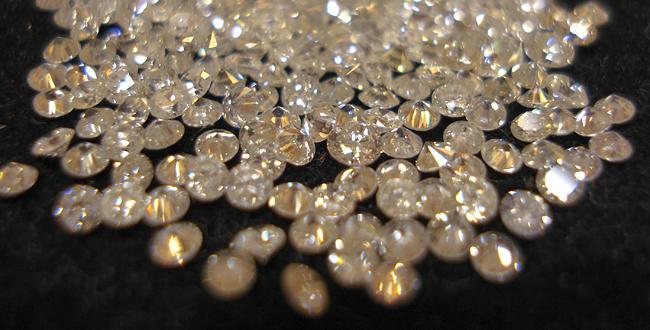 Itai Mazire Sunday Mail Reporter
Some mining companies at the Chiadzwa diamond fields are allegedly defrauding Zimbabwe of millions of dollars by forwarding low-grade stones to State-organised auctions, while selling off high-quality gems through international smuggling syndicates.The practice has resulted in the country earning far less than what it projected from auctions at Antwerp World Diamond Centre in Belgium and the Dubai Diamond Exchange in the United Arab Emirates.
Vice-President Mujuru yesterday said the country has nothing to show  for its diamond wealth, yet foreigners are benefitting without measure.
Zimbabwe earned just US$170 million from 2,5 million carats sold via formal international diamond tenders.
Prices ranged between US$38 and US$78 per carat in both Dubai and Antwerp, where gems from other countries easily fetch thousands of dollars per carat.
About 960 000 carats were sold for US$60 million at the last Dubai auction.
Comparatively, Angola — whose diamond footprint is almost similar to Zimbabwe's — fetched US$117 million off 780 000 carats in June. In essence, Angola sold less carats for more money.
Indications are that Zimbabwe's best diamonds are being smuggled out by cartels involving mainly Lebanese, Indian and Israeli middlemen working with local miners.
The syndicates are understood to be using satellite bases in Mozambique to co-ordinate their activities.
Indian authorities have previously arrested some of their nationals for illegally handling diamonds from Chiadzwa.
In 2011, two Indians were arrested in the Asian country's diamond processing hub – Surat – after they were found with 48 663 carats worth US$2 million; while Zimbabwean police apprehended a Lebanese woman at Harare International Airport as she attempted to smuggle 10 000 carats to South Africa.
The mining companies in Chiadzwa include  Mbada Diamonds, Anjin, Jinan, Diamond Mining Corporation, DZT-OZGEO, Marange Resources and Kusena.
Mines and Mining Development Secretary Professor Francis Gudyanga confirmed receiving reports of the underhand dealings and undertook to study the production footprint.
"What we can do as a ministry is find out the footprint of what we have sent so far," he said. "If you give me up to next week, I will be able to find that out and determine whether such allegations are true or false." A 2008 Kimberly Process study shows that the largest group (90 percent) of Chiadzwa diamonds comprises "coarse very low quality" stones, resembling rounded pebbles with colours ranging from dark green to dark brown and black.
The remaining percentage consists of near-gem and gem quality diamonds with mostly greenish and brownish colours.
Diamond prices are determined according to colour, clarity, cut and carat (weight).
In February 2014, Zimbabwe's highest priced gem to date sold for US$15 000 in Antwerp. Other rough near-gems fetched between US$200 and US$300, indicating the fields hold sought-after high-quality stones. A senior official with one of the mining companies confided that some players were misrepresenting their footprint production and, in some instances, resupplying stones that would have been condemned at previous auctions.
"It is a matter that needs to be addressed by Government urgently because our prices are being reduced all because of a few companies which are bringing different footprint productions.
"They bring low-end goods and as a result the buyers lose confidence in our diamonds and at the end of the day it is the country which loses out."
Government – through the Zimbabwe Mining Development Corporation – and private partners are operating at the fields under KP-certified joint ventures. The State receives 10 percent in royalties from diamond proceeds.
In July, Government mandated an inter-ministerial committee to recommend how to close loopholes that have seen the country lose millions of dollars through improper diamond trading.
AWDC chief executive Mr Ari Epstein told The Sunday Mail during his visit to Zimbabwe in March that some diamond mining firms were defrauding the country. "The KP monitor made a footprint of your mines. A footprint is a DNA of your mines, so he knows exactly what mines produce. So we know exactly what your production footprint looks like and we use that footprint to see if the producers have sent us their full production as demanded by the Zimbabwean Government and almost all of them did, except one producer. He took off the most beautiful stones.
"I am not going to shame and blame. You can ask your ministry. It is known in your ministry.  Everybody knows which one it is."
Speaking at St John Apostolic Church of the Whole World's annual gathering yesterday, Vice- President Mujuru said: "Iye zvino vakutaura kuti kuChiadzwa hakusisina mangoda. Hanzi akapera, asi hapana kana mukadzi ane mhete kana ring ribodzi zvaro. Hapana kana anonzi akapinda basa rekupolisha matombo iwayo asi ukaenda kuIndia vanedhorobha rakakura ravakavaka nematombo ekuChiadzwa. Inonzi Surat…Asi isu tirikungonanzva madziro semapete.Aiwa, hurumende yati kwete."