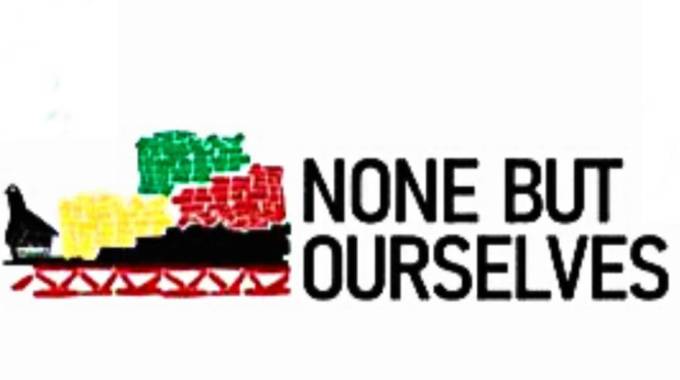 The Sunday Mail
President E.D. Mnangagwa My article last week dwelt on domesticating value chains so our nation copes better in current turbulence of broken international systems and disrupted global value chains.
In that piece, I emphasised local manufacture which is technology-mediated and driven for greater efficiencies.
Innovation and economic growth
In making that proposition, I implied a direct, even causal link between technology and innovation, on the one hand, and economic growth and development, on the other. Indeed, this direct, causal link is now accepted in conventional economic theories on development.
These assert positive correlation between new and more efficient technologies, and higher productivity in economies, leading to greater growth and development.
In our digital era, innovation has become far more decisive in determining global competitiveness, even more decisive than labour and capital. Better research and development, and better and innovative technologies make labour and capital more productive and efficient.
 Need to converse with innovators
Against this background, Zimbabwe's ambition to transform its economy to tertiary levels through domesticated value chains requires a deep conversation with, and better recognition of, our scientists, technologists, researchers, developers and innovators. Without them, our ambition to become an upper middle-income economy and society remains a pipe dream. This may have been the missing link in our whole economic ecosystem. My Government is now determined to plug this missing link so our economy moves forward.
Beyond self-contempt
With a career bestriding both the First and Second Republic, I am the first to confess that we have not always shown faith and belief in local talent and scientific intellect. Wrongly, we have viewed technology and innovation as something we import from abroad, something we equate to certain races and colours. We have not seen technology and innovation as what we can and should develop; or seen ourselves as creators of that technology and innovation. All this amounts to self-contempt, possibly traceable to our century-long experience as colonialism's underdog race; indeed, as servile "hewers of wood and drawers of water". Yet we are more than brawn; we are creative and have innovative brains.
A supportive milieu
The time has now come to believe in our children and thus in ourselves. To give our children a supportive milieu where they blossom as inventors of technologies and as innovators. A milieu which encourages, funds and rewards R&D (research and development), or research and development, across the board.
A race in the laboratory
The Second Republic must make a break with Zimbabwe's shameful past of self-disdain. It must be about science; it must be about technology, about innovation, research and development. From a mere labouring race, we must now become a race in the laboratory and in innovation hubs. This is what Education 5.0 is about: anchoring our education in STI, or science, technology and innovation.
Building on our great heritage
Our heritage studies must anchor the learner in our culture and ethos as Zimbabweans and as Africans. Through it, we must repair our broken personality and faith in ourselves as a people, so we take our rightful place in national development and in global affairs. Needless to say, a people lacking self-belief cannot be sovereign, or build a sovereign society. Our heritage, which is symbolised in brick hewn out of hard granite rock, confirms us as a solid Civilisation whose innovative cast is steeped in a proud past, and continues to speak across time. Great Zimbabwe and its sibling Monuments stand and proclaim just that. The time has now come for us to summon and rally this creative urge ingrained in us by history and heritage. That urge has been lying dormant; or crying out for expression, recognition and a home. Much worse, it has gone into self-exile, deserted its home to be embraced and nurtured by foreigners whose faraway societies it has prospered.
Scattered scientific talent
Daily, I read about Zimbabwean scientists who have played and continue to play outstanding roles in global research and development. They have made epochal contributions across disciplines and have received awards, most notably in medical and engineering fields. They remain unsung, undecorated here at home. Worse, they have given up on their homeland which has not always acknowledged or embraced them. I heard their cries recently: in Dubai and in Zurich. I am sure many more cry, unmet and unheard in other parts of the world where they live and where I am yet to visit. The bottom line is Zimbabwe's scientific talent and resource is scattered, well away from home, where it is most needed.
Country as laboratory
We have decided on value addition and beneficiation. We have decided on local value chains. We have decided on technology-aided transformation of our economy. All these make our economy one huge laboratory and innovation hub which cry out for all our creative citizens. As your President, I say come back from wherever you had gone. I say come forward from whatever corner to which our inhospitable attitudes and policies had consigned you. There is now in a place in the sun for you, in your homeland. Imi nesu tava nebasa! The brick has to be moulded by you; the mortar has to be made again by you; both must now be used by you to erect the Great Wall of Zimbabwe! This is what NYIKA INOVAKWA NEVENE VAYO means.
What then is on offer, going forward?
Facilities for R&D
Firstly, we offer facilities for innovation, research and development. Additionally, we encourage through a raft of incentives any Zimbabwean wishing to complement Government in building such facilities and innovation hubs, across disciplines. Land shall be provided free of charge. Whatever technologies, mechanical aids and materials which are required for such facilities shall be cleared into the country duty-free. My Government is ready to provide research parks across the country, so research and development are conducted in situ.
Research and innovation funds
Secondly, we are moving swiftly to create and augment a Research and Innovation Fund which finances such facilities, so Zimbabwean scientists are released to focus exclusively on research and innovation. This Fund should also be available to our scientists who might need to relocate home, or even to conduct research with a bearing on our economy from wherever they are. It must also fund visiting experts who come to cross-fertilise with our scientists here.
Registration of patents at State cost
Thirdly, the State undertakes to assume costs for registering patents and for the roll-out and application of research into commercial applications. That includes assuming costs of probable failures we expect on the road to sustainable innovation and successful inventions. Our industries will be primed to accommodate trials and industrial applications as we seek to transform and to modernise our economy.
Solutions for SMES and farmers
Fourthly, Government will develop a particular bias towards the development of technologies appropriate for our small farmers and for small-to-medium enterprises, SMEs. We have identified both as key drivers for our economic transformation.
Buying local solutions
Fifthly, State procurement policies will develop a pronounced bias towards buying local technologies and solutions, and funding fairs and platforms where local inventions are exhibited, both here at home and abroad. Both our Zimbabwe International Trade Fair (ZITF) and our Agricultural Show should yearly develop categories where local inventions are exhibited and rewarded. So, too, should our Mining Entra and other fairs I would want to see started to focus on innovation in industry.
I am aware that the Higher Education Ministry is already thinking about a major conference on science, technology and innovation. Such a conference should attract our scientists, including those already in the Diaspora. They are a key part of our national brain power and resource.
Identifying priority areas for R&D
Sixth and last, ministries and different industrial sectors should jointly identify areas requiring research and development, including engaging local scientists and innovators to develop solutions for our country and for our economy.
For instance, I am very keen to see our scientists working on alternative uses of our abundant coal deposits in ways that meet global environmental safeguards and benchmarks.
Equally, coal bed methane gas (CBM) remains abundant yet untapped. Yet it could solve many of our challenges that we face in these troubled times of broken global supply chains.
ICT in the economy
Research has shown that 10 percent increase in broadband penetration is associated with 1,4 percent increase in GDP growth in emerging markets.
This is no small contribution of technology. Transitioning to technology-driven production processes entail making Zimbabwe affordably digital.
This is a key enabler. Again, I am ready to learn more about how Government can help bring this about.
With our goal of making education universally free and reliant on digital platforms, ICT penetration especially in rural areas will have a greater role and will need to be enhanced at all levels of our education system.
Let Science, Technology and Innovation (STI) be the handmaiden of the transformation we all seek and aspire for.