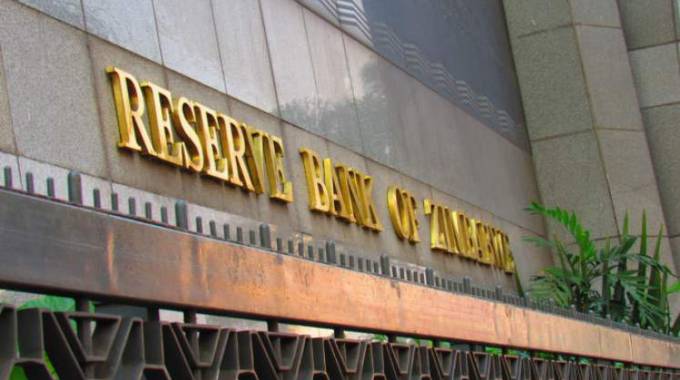 The Sunday Mail
Business Reporter
The Confederation of Zimbabwe Industries (CZI) says the clearance of the foreign currency auction backlog could help build confidence in the system, which is a major source of funding for industry.
More than US$3,7 billion has been channelled to the market since the inception of the foreign currency auction on June 23, 2020.
Delays in settling accounts of successful bidders within the stipulated 14 days was beginning to unsettle the market.
However, last week, Reserve Bank of Zimbabwe (RBZ) Governor Dr John Mangudya said the central bank had cleared the backlog as a result of improved foreign currency inflows.
He also made an undertaking to abide by the auction rules by ensuring that foreign currency is available to successful bidders within 14 days from the date of auction.
CZI president Mr Kurai Matsheza said such a development would be good for companies and the economy.
"We confirm the backlog has been cleared. We look forward to a system like that going forward, and if it is maintained that way, it will be good for the economy," he said.
The Government's five-year economic blueprint, the National Development Strategy 1 (NDS1), is designed to rebuild the country's once-vibrant industrial base.
One of its key deliverables is to improve the performance of the manufacturing sector through value addition.
NDS1 will also prioritise quick-win value chains such as agro-processing, pharmaceuticals, iron and steel, engineering and plastic waste.
Economist and former member of the RBZ Monetary Policy Committee Mr Eddie Cross said the move by the apex bank was long overdue.
"This has restored confidence in the auction, and if the system can be maintain, the clearance of all successful bids in 14 days, then, it will make a significant contribution to funding the economy and economic growth," he said.
Another economist, Dr Prosper Chitambara, said confidence in the foreign currency auction will likely be enhanced.
"This will stabilise the foreign exchange market and the macro-economic environment," he said.
However, investment analyst Mr Rufaro Hozheri believes confidence in the auction system has always been there.
"If they had no confidence in the auction, they would exploit other alternatives like approaching their banks under the willing-buyer, willing-seller arrangement," he said.
The auction was set up as a price-discovery mechanism for the local currency and to provide resources needed for raw materials and retooling by local companies.
Economist Mr Clemence Machadu exhorted the RBZ to scrupulously stick to the undertaking to settle payments on time.
"The gap between the auction and parallel market should also be closed in order to checkmate rent-seeking tendencies and speculation," he said.
Further, investment analyst Mr Enock Rukarwa opines that increased trading in foreign currency is helping moderate its demand.
"However, the market is now semi-dollarised as businesses can now offer products on USD cash basis, creating necessary float for imports.
"This has effectively reduced aggregate auction demand," he said.