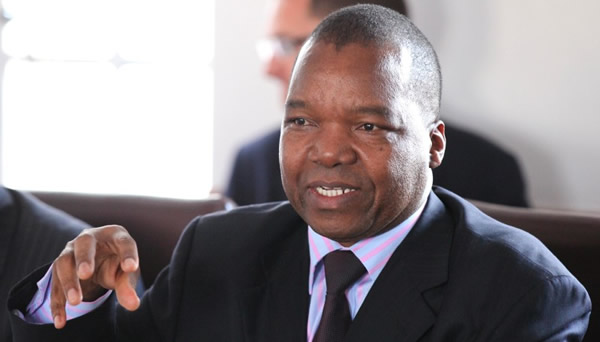 The Sunday Mail
Lincoln Towindo Senior Reporter —
The Reserve Bank of Zimbabwe will tomorrow introduce a new bank transaction fee structure that will result in withdrawal costs declining significantly and certain charges being scrapped.
This is part of the financial inclusion drive that the Central Bank is pursuing to promote bank usage. The Sunday Mail understands that fixed charges on withdrawals will be abolished and replaced with a model where the charge is proportional to the amount of money withdrawn.
RBZ officials and bankers will finalise the new structure this weekend, with an announcement slated for tomorrow. Central Bank chief Dr John Mangudya told The Sunday Mail: "Banks are using a model where they charge a fixed fee for withdrawals at US$2,50 from Automated Teller Machines, regardless of how much a client is withdrawing.
"This has resulted in a mismatch between the cost of individual transactions and the money withdrawn by a customer. What we want is a model where the cost of withdrawal is proportionate to the amount of money that has been withdrawn.
"We are proposing that we move away from fixed withdrawal charges and move towards progressive charges that allow for financial inclusion."
This comes as a number of depositors complained over "extortionate charges", accusing banks of taking advantage of United States dollar cash shortages to profiteer.
In June 2016, the RBZ slashed electronic transaction and account administration fees when the ATM withdrawal charge was reduced to US$2,50.
However, a US$50 daily withdrawal limit occasioned by constipated US dollar cash circulation has meant that depositors are charged as much as US$5 to withdraw US$100.
A Real Time Gross Settlement transfer costs US$5, down from US$10. Point-of-sale transactions of up to US$10 cost 10 cents each, while one above US$10 costs 45 cents.
Monthly bank administration or service fees are as high as US$5. On bond notes, Dr Mangudya said preliminary indications are liquidity will soon improve.
"Queues at banks will start subsiding when notes begin revolving in the economy. When people and businesses begin banking their money, we will return to a situation of general equilibrium.
"It is a continuous process and one that we are monitoring closely. We will be publicising a report on the impact of the bond notes in two to three weeks' time."
University of Zimbabwe senior economics lecturer Dr Albert Makochekanwa said the new measures will bring relief to depositors.
"For the banking public, any reduction in the cost of transacting is welcome as this will mean more for them in terms of real savings. I would not want to speculate on the exact impact a reduction in transacting costs would have on the banks themselves, but, obviously, it could mean a reduction in their revenue.
"It will take time before we can see the real impact of the measures on the banks, but this depends on how severe the reduction will be."