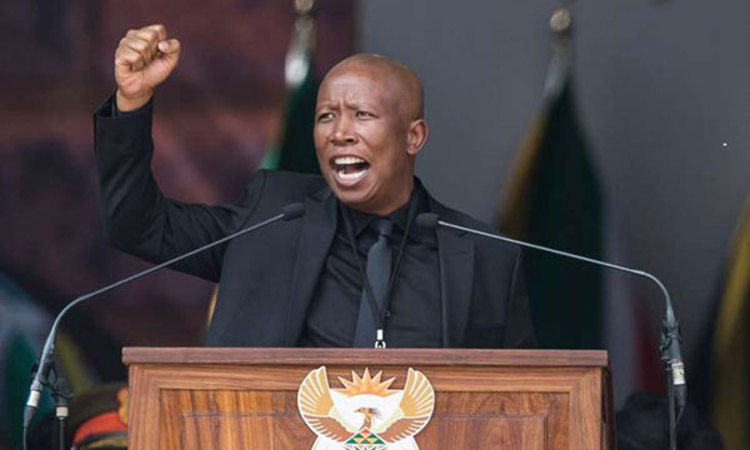 The Sunday Mail
Mama Winnie Madikizela-Mandela, we have got a new breed of political leaders in our midst.
They appeal to our sense of humour.
They claim to be good orators, like we are supposed to eat their artificially sweetened words. As if we are witnessing a high school speech contest.
But what has got our minds rather vexed is the fact that when they speak, we all laugh and wonder if this is serious politics or stand-up comedy.
Mama, when Juju Malema was delivering his speech last week at your funeral, he didn't sound like he was joking.
His body language said it all; he meant every word he uttered with regards to the sell-outs, the landless people, the dejected masses and economic freedom.
Why then Mama, did President Cyril Ramaphosa burst into laughter?
Even the bereaved Zenani Mandela-Dlamini could afford a giggle as Malema paid homage to her mother.
Could it have been that the whole stadium had an abnormal sense of humour?
Television viewers from across the world, Mama, joined in the laughter. Is the world becoming a better place, after all? Or is it because we are black?
I have been thinking Mama, were they all amused by Malema's "jokes", or was he the joke?
I'm still waiting for your signal.
Mama, in our part of the world, God has also given us a political comedian called Nelson Chamisa of the MDC-T.
Like a pro, he makes people laugh and forget their worries, albeit briefly.
But the cycle is quickly becoming tedious.
Chamisa pronounces his non-thoughts, people laugh at him, and then they go on with their lives, waiting for yet another joke.
When this gent dreams of bullet trains and turning our untainted Victoria Falls into a Las Vegas, as well as the spaghetti roads and village airports; why exactly do the people of Zimbabwe laugh?
Is it in response to his jokes or they are mocking him?
Mama, you did not tell us how to deal with Chamisa come elections in 2018.
Please give us a signal on how to deal with him.
Are we supposed to take him seriously and put our bright future into the hands of such comedians?
Could it be that the political landscape is no longer as "boring" as it was during your times Mama, when everyone took politicians seriously and politicians also took themselves seriously?
Why is it that we now have national jokes like Chamisa masquerading as important politicians with important things to say and yet they are better suited to political stand-up comedy?
Mama, tell us, should we ignore these fellows? Should we take them seriously?
Should we take them as humorous diversions from the real business of getting our economy to work as it should?
Give us a signal, Mama.
After all, some of his jokes are not funny at all and speak of a dangerous politician who will do anything it takes to grab power.
There is nothing to laugh about when he promises a bloodbath after he sends his "guys from Mbare" to cause havoc when MDC-T inevitably loses the 2018 elections.
It is highly irresponsible and points to a grossly unsafe proposition for occupation of national office.
The rest of the nation is focussed on economic turnaround and a decidedly unfunny politician thinks he should be planning violence; the same kind of violence that was used to chase away his MDC-T competitors and almost saw Thoko Khupe burnt alive in Buhera this year.
Mama, help us, it is not funny at all.