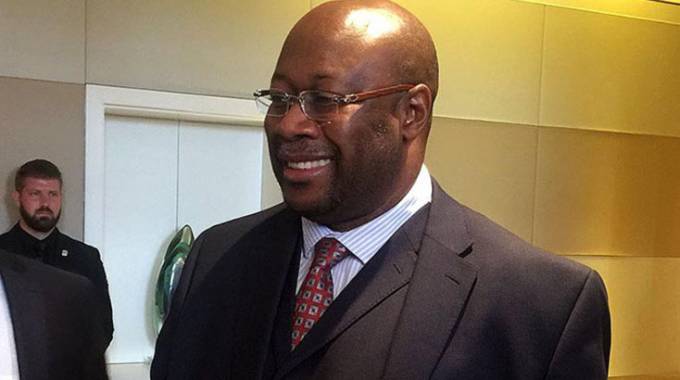 The Sunday Mail
The Environmental Management Authority has issued Karo Resources a preliminary development permit, paving way for an environmental impact assessment (EIA) certificate.
The project was officially launched in Mhondoro-Mubaira on July 24 this year, and its scope includes a platinum mine, refinery, 300MW solar plant and coal mining.
Mines and Mining Development Minister Mr Winston Chitando told The Sunday Mail recently that investments of such magnitude had long gestation periods but the platinum mine was still within set timelines.
"We have people on the ground at Karo Resources. I have been in touch with their directors and we are going to have them visiting the country in the coming weeks," said Minister Chitando.
"When they come, we will be able to give out more information on the progress that has taken place so far. Such deals take time to implement and there are various stages.
"These deals cannot be expected to mature overnight. There are set timelines on how the deal will be implemented and we are still within those timeframes."
London-based financial services and mining expert and Karo Resources advisor, Mr Bobby Morse, said a detailed update would be made soon through Tharisa, which is listed on both the Johannesburg and London stock exchanges.
"We are waiting for the EIA approvals for both Karo and Salene from the Zimbabwean Government in order to bring both projects to the next stage of their respective developments. This is administrative and time consuming, but is an important part of any mining project," he said.
EMA director for environment management services Mr Steady Kangata said Karo Resources was in the final stages of getting its EIA certificate.
"They have submitted their papers for the EIA and they successfully completed the first stage — which is submission of the prospectus. We have proceeded to issue them with a preliminary development permit, which means that they are at an advanced stage of getting the EIA.
"We are working very well with them and the process should be completed anytime soon. You just have to appreciate that this is a project of a big magnitude, which covers a large area, so the process takes some time to be completed," he said.
At full production, the mine will match current production at Zimplats, Mimosa and Unki platinum mines, with more than 15 000 direct and 75 000 indirect jobs created.
Karo intends to replicate the model that Tharisa has successfully implemented in South Africa, and platinum mining is likely to begin in 2020. The target is to produce 1,4-million ounces a year of platinum group metals.
Zimbabwe has the world's second-biggest platinum reserves after South Africa.