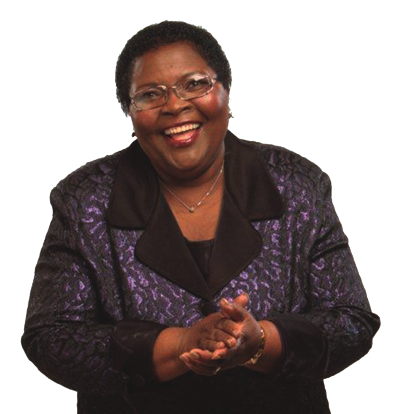 The Sunday Mail
Mudzimba with Mai Chisamba
I want to marry Her
I am a man aged 44 and my fiancé is 40 and we both have children (she has 2 and I have 4). We live separately at the moment but we are together every weekend. The problem is that she has constantly refused to move in with me or meet some of my family members until I have sorted out my issues with my in laws. I am separated from my wife. (She is not the reason for our marital problems as we have on several occasions tried to reconcile but things have not worked out hence the separation which was done amicably). Reason behind it all is that what will she tell her in-laws in the event that they want to visit their grand children at our house.
Her ex-boyfriend who is in the Diaspora has been in contact with her proposing marriage via WhatsApp. I want to marry this woman but need your advice on how to handle this situation.
Please help I really love this woman
RESPONSE
Thank you very much for writing in. To be very honest with you it's very noble of you guys to live separately until you are officially married. You should appreciate that there are children involved in your relationship and you don't want them messed up by lack of good planning. I think your girlfriend is right, sort out all your issues with your in-laws and your ex-wife first. Hauna kutaura kuti muchato wenyu wakagurwa here, because if this was not done then it means the marriage is still binding. Once bitten, twice shy, ronga zvinhu pore pore kuti uzorega kupinda mumatambudziko mamwe chetewo. Unombozvifungawo here kuti sei mukadzi uyu achiri kuwadzana newauri kuti ex-boyfriend. Why is she still very concerned about her ex in-laws? This woman may be still stuck in her old world, zvitarise. You are proposing to marry her and so is the ex-flame, inga ari pa demand chaizvo. Kurudziro yangu ndeyekuti garai pasi mubudirane pachena, secondly mose dimburai ma contacts nema ex-flames enyu, I feel they are still a lot of skeletons in both your cupboards, it's time to clean up.
I don't trust my Wife and maid
Mai Chisamba vakadzi dzimwe nguva miyedzo. I don't trust my wife anymore because husahwira hwavo nasisi, the maid hauchaita. All of a sudden sisi vakutitengera tuma presents zvikuru sei twechikadzi and mukitchen. I know how much she gets and wonder why she does not spoil her own child instead kana kungoita zvinhu zvake zveupenyu. Ini ndiri truck driver saka mafambiro angu haana timetable yakati twasu, pamwe ndinoenda for several weeks pamwe just for days, saka handisi kuona zvinhu zvakanaka. Imwe nguva I came back under a week ini ndaifanira kuenda kwesvondo mbiri, mai vakatambura musi wandakauya nekusagadzikana. Vakafonerwa vakapa sisi phone vachiti it was the maid's call ndakangoti zvinorevei nekuti sisi vane foni yavo. A few days ago ndaifanira kubuda nebasa asi kubasa takapihwa three days delay pane zvaida kutanga zvaitwa. Mai Chisamba musi wandaifanira kubuda pakauya murume pamba, the way he drove into our premises ndakashaya kuti ndiani. Murume uyu akapusa zvaakandiona, he never said a word, mai vekwangu vakatanga kuti muenzi wasisi. I personally went to call sisi vakatadza kana kudaira. Sisi vakangosvikoti hazvisi kuita. Mai Chisamba I need to see you, it's a long story hazviperi nekunyora. Ndakati sisi ngavaende mai vakapenga zvandakatadza kunzwisisa. Would l be wrong if I say vese vari two handichadi kuvaona because that's how I feel right now. Kudhiraivha truck uchirara mudondo hazvinakidze, handichada zvangu ndinoendesa vana kwamai vangu.
RESPONSE
Ndarwadziwa netsamba yako ndikatambudzika nekutsanangura kwauri kuita basa rako. Chekutanga ngatitaureyi pamusoro pemukadzi wako mumwe chete instead of painting all women with the same brush. I know it hurts but in a marriage where there are children you need to think about their future and welfare before you do anything. Definitely your wife has crossed the line, hazvina hunhu kana musoro zvaari kuita. She has lost respect for herself and her marital home. Hatizive for sure kuti pane chiri kuitika asi zvovoita zvinotipa mukana wekusavimba navo, e.g Why would sisi's boyfriend phone your wife's number?
Ko chikomba chasisi chinovhetemesa mota chichipinda pamba pevaridzi vebasa sei? Ko sisi mari yema presents vari kuiwanepi? Ko vana vanenge varipi panoitika drama rose iri? Taurai nenyanzvi, marriage councillors muedze kuti mai vajekese mibvunzo iyi. Sisi ava dai vambosuduruka kuti mugadzirise nyaya dzenyu but hear her side of the story before you either send her on leave or fire her.
Musangoti mukatadzirwa moti vana vanoenda kwaamai vangu. Vanhuwo vane kodzero, ivo mai musangovarongera musina kutaura navo it's not fair. Your wife needs to grow up, she should be a role model to sisi and not an accomplice. Calm down and sort out these issues, vakuru vanoti mudzimu wakupa chironda wati nhunzi dzikudye.