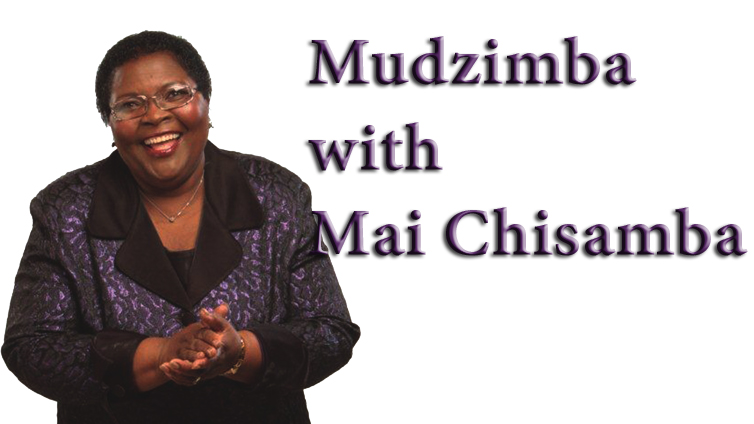 The Sunday Mail
Mai Chisamba, I desperately need your help. I am a 26-year-old woman and I have been living with a 34-year-old man for almost one-and-a-half years. Even though we are not married we have been staying together as husband and wife. My problem emanates from the way my soon-to-be in-laws despise me especially my mother-in-law. To start with, she convinced my lover to get rid of his previous girlfriend because she was too old and aisafanira kudanana nechembere. When I first started seeing this guy all of his family members loved me. Now the tide has turned. His mother claims I am a bad person because I do not attend the same church as her (mupostori). Everyone except from my lover's father hates me from his aunts to his brothers. They have since started putting his ex up as their WhatsApp profile photo and caption the photo; "we love you maiguru". I do not have a child of my own but I do love my lover's two children from a previous relationship. The problem is that I am really pained by what is going on I am considering leaving them as well as my lover. Recently I had a miscarriage and I also found out that his ex also lost a baby around the same time as me. His mother claims ndikubata mushonga and what happened was that ndakaitwa return to sender. All this she claims she is being told at her church. The fact that my lover impregnated his ex is not even being addressed. I am really fed up. He does not even stand up for me and I am tired of it. I want him to raise lobola for me, I am even wondering if it is okay to suggest to him to put his degree programme on hold for a bit so that he marries me. My mother is not happy at all about my living arrangement and I think this is why there are no blessings in my relationship.
Response
Thank you for writing in. Your letter makes sad reading. As much as I advocate peace and good communication among people at times I feel some of the things you did defeat all logic. As a young 26-year-old lady; where is your pride? You want to start your life nekubika mapoto. We are a people with a very conservative culture and the idea of people staying together when they are not married sends a very wrong message to family and friends. A lot of people have no respect for such behaviour – no wonder this family now prefers the ex maiguru because she was legally married. Kubika mapoto is usually associated with people of very loose morals. In my view the man you are staying with cooked up a story to convince you that nobody loved his ex and you quickly believed the story. He just wanted to have the best of both worlds. How come most of his relatives are now all of a sudden for the lady he calls his ex? How come he impregnated her around the same time as you? Can you not see that they are in a relationship? Please wake up and smell the coffee. Why are you failing to see what your mother sees? No wonder why she is not happy with you staying with this guy. Yes, you may talk about the issue of church but in this case it does not hold any water. My advice for you is go back home. If this man truly loves you he will come and marry you. Do not impose yourself, there is no love and support from him and all his people saka wakagarira sadza here? Do not blame his people for loving their maiguru, that's how they feel and it is unfortunate they do not feel the same way about you. You need your life back – you cannot subject yourself to such a miserable life all in the name of a marriage that does not even exist. Marriage is about love, respect and happiness and you have been denied all this. Move on girl it is never too late to start afresh. Pray for guidance God will lead you to a person you deserve. I would be happy to hear from you again. I wish you all the best.
Hubby doesn't appreciate me
I want to start by thanking you for the good job you are doing. You call a spade a spade. I feel very undervalued and unappreciated. I am a 29-year-old mother of one and I am married to a 31-year-old man. I am a qualified teacher and I come from a poor background. My father died when I was five and my mother raised me by herself kusvika zvandava izvi. When I got married my cousins despised my hubby because he was poor, but I really cared about him. Because my father passed on roora was never really paid in full, tete composed a very confusing list of which my husband just paid $100 dollars. My mother now feels that my husband is not being respectful to her and my relatives. He must pay something to show that he appreciates me. Recently I had a miscarriage and my amwene has not even called to ask how I am fairing, his sister has not even visited me. He is just quiet about the matter. The other people I am consulting about my hubby are telling me that he may be using me as a gateway to a better life. He is currently unemployed but is doing a four-year degree programme. I am a hard worker and I supplement teaching with hairdressing and extra lessons just to make ends meet. I send my amwene money and I even pay for his little sister's school fees. My question is; why am I so unappreciated? I wish my father was still alive he would set these things straight. I am considering leaving him for a while just so he sees my worth. What will happen if he graduates and does not find a job? For how long must I support him and his ungrateful family?
Response
Congratulations! You are such a hard worker. Simba mukaka, as the adage says, the more it is milked the more it comes out, this should strengthen you. I am sorry about the passing on of your father. I know how it feels, it is like a permanent dent in life. Let us not dwell on that because we cannot change it kuda kwaMwari. Love is more powerful and more fulfilling than any amount of gold and silver. You fell for your husband because you loved him, do not look back and talk about why other relatives despised him. Never let your current situation shape your future, things change. I always say when you do good, you do it for God because he is the only one who knows how to reward you. You have done good by your husband and his "ungrateful family", do not regret it. I do not see anything wrong in finding out why they were not bothered about your health after your miscarriage. Talk to your husband, do not suffer in silence over non-existent lobola payment plans it is not like your husband came up with a sneaky plan during the proceedings. He only worked with what tete provided. It is up to your family to revisit the issue. You will not solve anything if you just talk behind each other's backs. Currently your hubby should sort out the lobola issue if he knows it is pestering his wife. Why do you think if he succeeds in his degree programme he is likely to neglect you? Please do not read too much into how you assist people, at times we are compelled to do for others what they cannot. Look up to God all the time. You have gone through thick and thin but the Lord has always been on your side. I see your mother is worried ndiko kuzvara kani but all she is talking about are 'ifs'. We will cross the bridge when we get to it. Continue to do good let him finish his degree programme, it may be what gives him an edge in the future. There is power in prayer, keep on before you know it you will be a happy couple. I wish you all the best
Afraid of intimacy with HIV positive partner
Mai Chisamba makadii henyu? I am a 50-year-old woman who has been married for many years. I have four children who are all grown now. I am in a good marriage and I really admire my husband's work ethic. He is not formally employed but he works hard and has always been a good provider. My problem stems from the fact that my husband has always had a weakness when it comes to women. I used to tell him to stop pursuing other women and go to church with me. He did not heed my words and he ended up impregnating this other woman and in the process he contracted HIV. This was back in 2012 but I have since forgiven him. After we both got tested it was revealed that I am HIV negative and I refrained from being intimate with my husband. He is now pushing for us to have intercourse. He claims it is no big deal that we are a discordant couple. I told him for this to happen we must use protection but he is against the idea. I do not want to contract HIV and I do not want to give in to his demands; what should I do? Tsime redu ratainwa tiri vaviri ndiro rave nepoison, ndonwepi mvura Mai Chisamba? This tension is really affecting our marriage please help.
Response
Your letter made me sad. It is very unfortunate for such a good family to end up this way. You used to advise him but he did not take heed of your words. Thank you for taking time to discuss this issue between yourselves. It is a sign of a good marriage. I do not want to keep flogging a dead horse. Let us move on and see what the best way forward is. Thank you for forgiving him after such a blunder. The best thing to do is to go to any HIV/AIDS centre and they will give you expert advice. You should do this as soon as you can. Your husband should be considerate because of his HIV status it means you should always use protective measures if you consider being intimate. You are in your fifties and have children who are all grown up. Your decision to stay put is very noble. He should never consider reverting back to his reckless lifestyle because he will keep infecting other people. He also should take it upon himself to pay child support for the child he brought into the world. The law demands that he does that. I would want to hear from you after you visit a testing and counselling centre. Pray for your husband and your children. I wish you all the best.
Write to: [email protected] or WhatsApp 0771415747