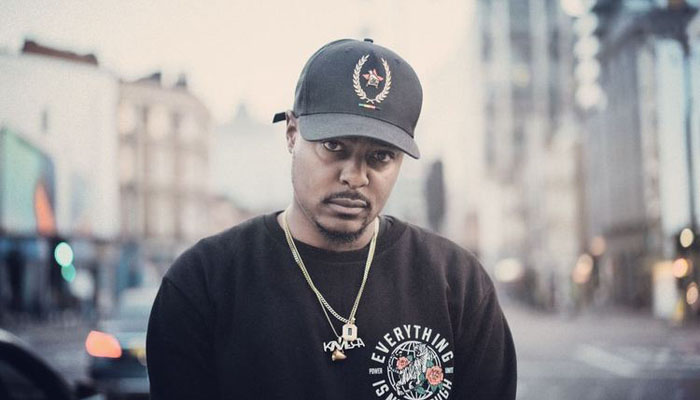 The Sunday Mail
USA-based Brian Soko is one of the most decorated music producers in the world, but he is not alone in lifting Zimbabwe's flag on the international stage.
The likes of Pip Kembo, Simba Tagz and Mr Kamera are among the Zimbabwean music producers who have been steadily building reputations internationally.
Their craftsmanship has seen them working with top international acts on numerous mega hits.
The Sunday Mail Society caught up with Mr Kamera, real name Tatenda Kamera, who shared a bit of his history and his experiences in the music industry.
Having put in work for some of the biggest acts across the continent, producing chart topping hits, his future is looking bright. His rise to fame comes as no surprise considering his affiliation to Brian Soko's Anashe Media Group.
MTV Base even named him among some of the most talented producers on the continent, citing his contribution to the growth of the continent's music scene.
The Harare-born artiste has a diverse background, growing up in the capital before moving to the UK when he was in high school then back again to finish his education in the motherland.
"I attended Hatfield Primary School, then went to Prince Edward School," said Kamera, adding, "From there I moved to the UK and attended Blessed Hugh Faringdon Catholic School, then I came back to Zimbabwe and attended Petra High School in Bulawayo, which is where I completed high school."
The 28-year-old producer fell in love with music at a young age, recording his first studio album at the age of 13.
"I would like to think that music runs in the family because two of my sisters also sing and play multiple instruments. I think it is the reason why my parents were supportive when they realised that I had chosen the music career path but they still urged me to finish school."
After learning a few tricks on how to use beat making software, Kamera perfected his craft and ended up concentrating more on that side of music rather than being behind the mic.
"A childhood friend of mine named Kuda taught me how to use production software and I instantly fell in love with it. I was 15 when I started making beats and while I would like to think I have perfected my craft over the years, I believe there is still more to learn."
With his reputation on the rise, thanks to the mega projects he has been a part of, he attributes his success to God.
"I don't even know exactly how I ended up where I am right now, getting to work with all these big acts is something that still puzzles me even today. While I have worked hard to sharpen my skills, I believe it is God who has been opening doors for me, with all these opportunities coming my way."
With the future definitely looking bright, Kamera is even aiming higher as he sees himself invading the Hollywood scene.
"I am confident that I will definitely be one the most sought-after producers on an international scale in the near future. I have also gone into composing music for movies starting with some short films in South Africa but I will one day definitely compose music for Hollywood movies," he said.
Mr Kamera has also been experimenting with the mic, collaborating with Bryan K, Ice Prince and Gemini Major on a single titled "Pamusika". He recently released another single, "Netflix and Chill" in collaboration with Simba Tagz.
The duo also collaborated on the production of Dotman and Mr Eazi's "Afro Girl" which has been doing very well, amassing over 1,5 million views on YouTube in a short space of time. Other popular songs Mr Kamera has laid his hands on include L Tido and Ice Prince's "Fresh And Clean", Ma-E's "Lie 2 Me" which features AKA and DJ Maphorisa's "Snap Dat Sh!t" which is one of the biggest hits at the moment featuring Patoranking and Kly just to name a few.