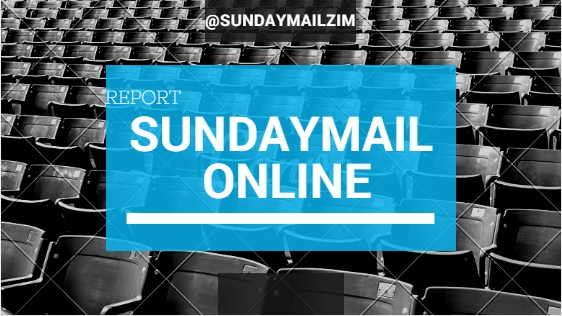 The Sunday Mail
Vanessa Hodza Chisipite Senior School
The truth and reality: can we say, with certainty, that these are prevalent today? Could they be more evident in the actions and conversations of this millennium of adolescents?
I believe somewhere in the chaos and glamour of this world we have lost true compassion, authenticity, empathy and wisdom in our way of living. We allow each other to venture into unhealthy, disastrous and unfulfilling circumstances and hope for the gods of serendipity to come to the rescue. When will the truth be prevalent again as we write Letters in Red.
There comes a time when one must bare their chest to reveal their heart, bleeding and beating to another with the intention of building them up. There comes a time when we must, out of love, bleed the words in veracity with a burning passion that will make a difference in this world. That time is now. Let us write Letters in Red that are heartfelt, lit by a hungry passion and sacrificial love.
We must no longer simply take what is given to us. Let us not allow ourselves to be influenced. One must choose to think and act independently in order to contribute new and valuable ideas to the world. Coco Chanel, one of the most renowned activists and accomplished designers of her time once stated; 'the most courageous act is still to think for yourself ALOUD.'
The majority of teens succumb to peer pressure and endure uncomfortable situations due to cowardice. Bullying, drug and alcohol abuse, disrespectful and immoral behavior are activities and traits caused by this communal conscience. Fear of rejection and inability to be audacious enough to speak the unfiltered truth is producing a fruitless generation. There is a call for signs written in big, bold and red letters "NO!" Protest against these harmful activities that has plagued our generation instead of participating.
We, the leaders of tomorrow must be willing to make sacrifices by speaking the cold, hard truth as it is. This is what builds character and instigates positive change in a generation. Comfort is the enemy of progress it suffocates change and stifles growth!
Mahatma Gandhi an Indian civil rights leader once said; "many people, especially ignorant people want to punish you for speaking the truth, for being correct, for being you. Never apologize for being correct or for being years ahead if your time. If you're right and you know it; speak your mind. Even if you're a minority of one the truth is still the truth."
The Christian youth, who carry what they claim to believe is the gospel of Christ, live in the world and get lost along with those who have no knowledge of truth. Will posting #i_love_JESUS or that verse a day be the representation of your contribution to advancing the kingdom of God? Is it enough? Is it anything at all?
Don't let anyone look down on you because you are young, but set an example for the believers in speech, in conduct, in love, in faith and in purity.-Timothy 4: 12
We are comfortable typing #black_lives_matter, #female_empowerement and #bring_back_our_girls from the comfort of our parent's luxurious homes. This constitutes as our social activism of the week, to show we care. Tell me young vocal feminist, how come you no longer post about those 276 girls that were kidnapped? Do you know you know that only 21 were released just 3 months ago?
I fear the day that technology will surpass our human interaction. The world will be a generation of idiots.-Albert Einstein
It is devastating how our generation has more access to information than any other generation however; this has only produced a generation that is more lost than the one before. Evidence that education (in my own opinion) as it already is, is not the solution to the international crisis's that plague this planet. There is no focus on people or on the understanding of valuable concepts. People rather accumulate knowledge they are incapable of using or for the sake of the validation they find in a piece of paper stating academic achievement.
Never before has a generation so diligently recorded themselves accomplishing so little- Unknown
We are predominantly a self-centered group focused on the success of me, the appearance of me and the feelings of me. We fail to realize that apart from the existence of community the relevance and achievability of one's own success and potential is futile. Yet we are still desperate for fame and attention based on the false pretext that social media acceptance is authentic and tangible affection. If your friend wants to do something foolish that may sabotage his personal achievement and development, risk it and call him out! Be honest, show sincere concern and do something.
LET US TALK!
About drug abuse, child marriages, responsibility, domestic violence, Pan-Africanism, poverty, selfish ambition, abortion, disease, entrepreneurship, racial conflict, religious values, the economy. Let us talk about God, where He stands and what he has to say in this chaos. I challenge you to remove the filters of fear and timidity. If you disagree with me, feel free to challenge my views and we can have critically thought out, insightful, mature and objective debates.
LET'S TALK SOLUTIONS!
This is my first letter in red to you my dear friends and fellow world changers. It is important that you be a beacon of actuality in your sphere of influence. So I implore you, "dare to be bold!" Fear not and write your own Letters in Red.
Students, YOU CAN SEND YOUR ARTICLES THROUGH E-MAIL, FACEBOOK, WHATSAPP or TEXT Just app Charles Mushinga on 0772936678 or send your articles, pictures, poetry, art . . . to Charles Mushinga at [email protected] or [email protected] or follow Charles Mushinga on Facebook or @charlesmushinga on Twitter. You can also post articles to The Sunday Mail Bridge, PO Box 396, Harare or call 0772936678.