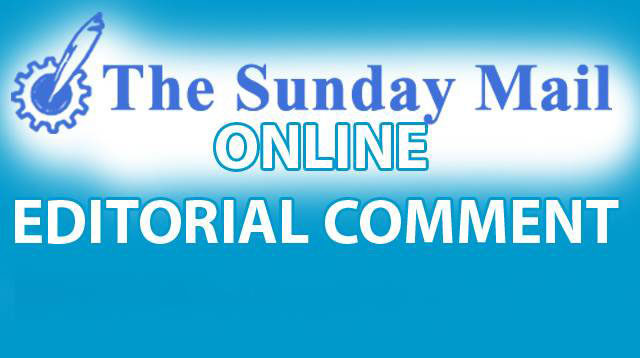 The Sunday Mail
If Zimbabwe needed a fairly accurate and independent dashboard to gauge progress realised thus far in its economic reform programme, it needs to look no further than the International Monetary Fund (IMF)'s report issued last week after the staff's Article IV consultations.
It critically noted that "economic activity is recovering in 2021" driven by "a bumper agriculture output, increased mining and energy production, buoyant construction and manufacturing activity and increased infrastructure investment".
The Fund has since upwardly revised the country's economic growth estimate for this year to 6 percent from 5,1 percent. The Government, however, expects it to top 7,8 percent.
It is a remarkable turnaround from last year's 11 percent decline, especially considering the circumstances the world currently finds itself in.
The coronavirus has presented significant headwinds for the global economy.
In the past couple of weeks, we have seen inflation rising in the US to the highest it has ever been in 31 years, while in the UK it jumped to the highest level in 10 years.
These are big economies that are being rattled by the global health crisis.
So, for Zimbabwe to be able to mitigate the "adverse impact" of the coronavirus through "swift response . . . including through containment measures and support to vulnerable households and firms" in such forbidding circumstances is quite commendable.
We definitely need to consolidate these gains and build on this solid foundation.
And the National Development Strategy 1 provides the pathway to do exactly that.
"To this end, the authorities' strategy and policies as embodied in their 2021-25 National Development Strategy 1 are appropriate and need to be fully operationalised and implemented. Durable macroeconomic stability and structural reforms would support the recovery and Zimbabwe's development objectives," said the IMF in its latest report.
This week, Finance and Economic Development Minister Professor Mthuli Ncube has the opportunity to chart the way forward through the 2022 Budget.
Clearly, we need to double down on what is already working and this includes continued support to agriculture, creating a supportive environment for mining and energy production, and massive investments in infrastructure and manufacturing activity.
It is, therefore, incumbent on Treasury to ensure that it finances the Government's ambitious plan to accelerate the development of water and irrigation infrastructure to cover the envisaged 350 000 target of farming land within the next three seasons.
Weaning agriculture from dependence on rains has become urgent as climate change has progressively increased vulnerabilities in the sector.
And, as developments in the past month have shown, the need for more investments in the energy generation sector, particularly from independent power producers (IPPs), is desperately needed to support industry and households with power.
Unscheduled power outages and load shedding might potentially dent the progress we have been making.
Creating a fiscal environment that encourages some of the biggest consumers of electricity to establish their own renewable energy plants could be worthwhile.
In terms of infrastructure development, the Government's decision to deliberately allocate more than 30 percent of the 2021 Budget to developmental projects has been a masterstroke.
Sprucing up infrastructure such as roads that have been rotting away for the past two decades and building schools, clinics, hospitals and dams will have a direct impact on both economic activity and the general standards of living of ordinary Zimbabweans.
The modernisation of Beitbridge Border Post is already paying dividends even if the project is still underway.
A recent report by South African-based Freight News indicated that Southern Africa's busiest port is now processing transit cargo at a much faster rate than before, courtesy of the new upgrades.
All this gives credence to the basic economic truism that investing in infrastructure naturally stimulates the economy and creates a positive multiplier effect, and we expect nothing less from the 2022 Budget.
But, equally, the need for patience cannot be overemphasised, lest we become prisoners of our own success.
As the iconic Guinea-Bissau revolutionary and nationalist Amilcar Cabral once cautioned: "We must walk rapidly, but not run.
"We must not be opportunists, nor allow our enthusiasms to make us lose the vision of concrete reality."
The task that lies ahead — to extricate the economy from more than two decades of regression and decline — is incredibly immense.
It is, however, comforting, as confirmed by the IMF, that we are on the right path.
The journey to catch up is on course.
Let us seize the moment and determinedly march towards the prosperous future that we want and deserve.