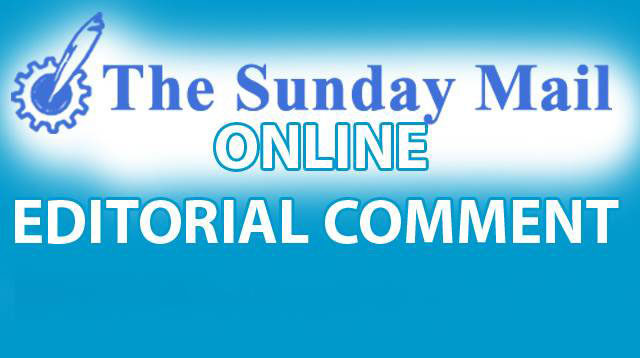 The Sunday Mail
THE spike in coronavirus cases in Zimbabwe, which prompted Government to impose a dusk-to-dawn curfew and restrict working hours to between 8am and 3pm, among a host of other measures, should jolt the generality of the population to take the Covid-19 pandemic seriously as it appears to be peaking in this part of the world.
The onset of winter in the southern hemisphere has seen a rapid increase in infections in Zimbabwe, South Africa and other Sadc states, amid indications the virus was poised to wreak more havoc before the curve was flattened through strict adherence to World Health Organisation (WHO) protocols.
Governments can only do so much but the fight against Covid-19 will be won through behavioural change among populations as evidenced in the northern hemisphere where the massive death toll cajoled people to take the pandemic seriously.
While coronavirus appears to have been contained in the United States, Europe and other parts of the world, there are still hotspots where the behaviour of the population has contributed to a resurgence in infections.
In Zimbabwe and South Africa, whose economies are intertwined, Covid-19 is beginning to spread rapidly through the two nations.
On Tuesday, President Mnangagwa announced a raft of measures to curtail the rising number of new infections. He declared a night time curfew between 6pm and 6am, for all but essential services, reduced working hours and criminalisation of deliberate or reckless transmission of Covid-19.
All non-working people are required to stay home except for purposes of securing food, water and health services with security forces mandated to enforce the curfew.
All businesses are now required to observe and enforce WHO anti-Covid-19 standards.
Food markets will remain operational but must observe set measures while intercity/town public transport and inessential transport to rural areas remain banned. Only registered SMEs which have been allocated work spaces will be allowed to operate while public gatherings, social and other religious meetings remain banned.
The new measures are meant to stem a tide which has seen local infections overtaking those among returning residents. Due to its close proximity to South Africa — the fifth most seriously affected country in the world — Zimbabwe is vulnerable.
On Thursday, South African President Cyril Ramaphosa declared public schools would close for four weeks from July 27 to August 24 in response to a spike in new infections.
As at Friday, South Africa had 422 000 confirmed cases and 6 343 deaths while Zimbabwe stood at 2 296 confirmed cases and 32 deaths.
The number of new cases in Zimbabwe was 172 with 152 of them local infections.
Bulawayo remains the hardest hit province with 569 local infections and 15 deaths followed by Harare with 283 confirmed infections and 10 deaths.
The Midlands has 147 local infections and three deaths. It took Zimbabwe close to four months to reach 1 000 cases and just nine days to breach the 2000 cases mark.
When President Mnangagwa declared a total lockdown in March, Zimbabwe had five confirmed cases and one death and that decision appears to have slowed down the spread of the virus in the country.
However, with fatigue setting in and Zimbabweans keen to resume normal life, the Covid-19 pandemic is spreading fast and the number of fatalities is rising. This is a serious cause for concern.
A sharp rise in local infections points to lack of adherence to WHO protocols such as social distancing, wearing of masks in public, washing of hands/sanitising and staying indoors.
With restaurants allowed to open for certain hours, there has been a rise in people congregating outside while some bars and liquor outlets have been operating clandestinely with no social distancing observed. Porous borders have been another source of new infections with cross border transporters/omalayitsha taking people from South Africa to Zimbabwe using undesignated entry points.
Most of these passengers are neither screened, nor quarantined and quickly melt into the population upon arrival in Zimbabwe, further spreading the virus. Omalayitsha also transport dead bodies from South Africa and in one recent incident, it was reported that groceries were found stashed in a hearse transporting the corpse of a Covid-19 patient.
The recipients of the groceries were obviously exposed to the virus. Clearly, Zimbabwe and South Africa have a lot of work to do to curb cross border infections. On the local front, we urge law enforcement agents to continue enforcing lockdown regulations without fear or favour.
Covid-19 poses a security threat and everything should be done to ensure that it is contained.
By acting decisively now, Government is averting a situation where scarce resources will be deployed to manage a catastrophic situation such as that experienced in countries like Italy and the US where thousands of people perished.
Zimbabwe can ill-afford such a scenario given the paucity of resources and a health sector which is facing a plethora of a challenges.
We therefore call on Zimbabweans to heed Government restrictions, co-operate with law enforcement agents, stay at home and observe social distancing and other WHO protocols at all times.