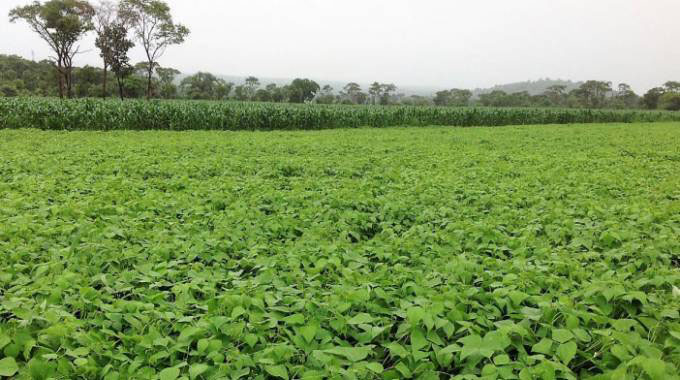 The Sunday Mail
Lincoln Towindo
Senior Reporter
The Zimbabwe Land Commission (ZLC), which recently completed the first phase of the audit involving more than 18 000 farmers, has unearthed gross underfunding of the agricultural sector and is now pushing for the establishment of a Land and Agricultural Bank to facilitate funding for resettled farmers.
It is also recommending an integrated Land Information Management System (LIMS) after investigations revealed widespread cases of fraudulent land allocations, rampant illegal leasing of land parcels and gross underutilisation, which is materially affecting agricultural output.
The first phase of the National Agricultural Land Audit — conducted in 10 districts across the country's 10 provinces between October and November last year — only covers 6 percent of the targeted land.
Last year, President Emmerson Mnangagwa ordered an expeditious completion of the land audit, which is expected to rationalise ownership and farm sizes.
Lands, Agriculture, Water, Climate and Rural Resettlement Minister Perrance Shiri confirmed receiving the report, but referred further enquiries to ZLC chair Ms Tendai Bare.
Commissioner Bare told The Sunday Mail that some of the challenges in allocating land could be remedied by making the Ministry of Lands the sole issuing authority of tenure documents.
"Basically, it was established that the carrying capacity of subdivisions, particularly of A1 farmers, far exceeded the planned target due to the fact that there were multiple allocations by authorities who were not following laid-down procedures," said Commissioner Bare.
"The level of investment was not to the expectation due to the fact that farmers had used all their initial savings and could not access new credit from financial institutions, and this accounts for low production levels and very little mechanisation.
"On issues of security of tenure, the tenure documents given to A1 farmers are shambolic because they came from different allocating authorities.
"This made it impossible to verify the legal status of genuine farm beneficiaries," she said.
ZLC also established that crops were also being planted in a haphazard manner on some farms.
Further, some villagised schemes that have communal land were being subdivided and sold, "threatening the livelihood of farmers" in the process.
There were also challenges in change of ownership, especially in cases where farm beneficiaries died without leaving behind a will.
"Some of the farmers were also found to be leasing farms without authority from the Ministry of Lands, Agriculture, Water, Climate and Rural Resettlement," Commissioner Bare said.
In compiling the data, the ZLC interviewed 18 646 subdivision farm owners out of the 300 000 land parcels distributed to farmers.
It covered Lupane and Umguza districts (Matabeleland North); Mangwe and Beitbridge (Matabeleland South); Kwekwe (Midlands); Hurungwe (Mashonaland West); Muzarabani (Mashonaland Central) and Hwedza in Mashonaland East.
In Masvingo, only Gutu district was audited, while in Manicaland, farms in Makoni district were covered.
However, skyrocketing prices of goods and services in the latter part of last year affected the commission's work.
The second phase would begin once Treasury provides funds for the exercise.
"We are preparing to roll out the Comprehensive National Agricultural Land Audit phase 2 at the end of May, beginning of June 2019 in all the eight provinces," said commissioner Bare.
It is believed that once the audit is concluded, it will help inform Government's agricultural policies. In essence, the probe is also meant to ensure productivity, its contribution to social equity and environmental sustainability.
The scope of the investigations include multiple farm ownership, underutilisation of land, investments made on the parcel of land, skills and competencies of the land owners, recruitment of farm managers with an agriculture background, maintenance of farm records, business plans, level of investment including mechanisation, access to finances and markets and provision of social services.
Overall, the LIMS is envisaged to help Government review its policies on agriculture and aid the efficient administration and management of agricultural land.
Zimbabwe Farmers' Union executive director Mr Paul Zakarayi said although Agribank was established to ostensibly serve this important sector, "having dedicated finance towards the agrarian economy is certainly positive".
"There is definitely need to rally support towards agrarian issues," said Mr Zakariya.
"What we will have to ensure, however, is that the funds are not abused so that the resources go to the right people.
"But the efforts should not just end with financing of the agricultural sector, we need to ensure that those who are operating in it have the technical skills to get the job done.
"After providing resources, you need people who will be able to manage them," he said.
Additional reporting by Harmony Agere