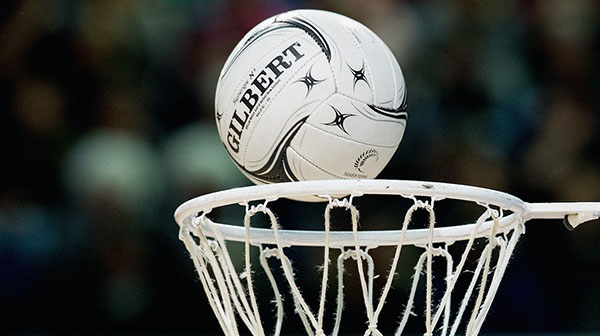 The Sunday Mail
Veronica Gwaze
WHEN Claris Kwaramba joined the Zimbabwe netball team camp in 2018, she was the youngest member of the Gems.
At 18, she was small in stature and not so vocal even in the dressing room, but she somehow let her netball do the talking.
Her on-court exploits spoke of a dominant force of the game that was in the making.
Kwaramba had graduated from the Young Gems into the seniors.
On her debut at the African Championships in August 2018, when the Gems qualified for the 2019 World Netball Cup, she was trusted with a spot in the first seven.
At that tournament, she had fans literally eating out of her palm with some fine performances.
Since then, the wing defender, who also plays for Platinum Queens, has been part of the Gems' starting line-up at all their matches.
And barely three years later, she has risen to be the Gems' vice captain.
She is also a fine academic.
In class, she got 20 points at Advanced Level before proceeding to the University of Zimbabwe where she is currently studying law.
"The appointment came when I least expected because I thought I was still too young and junior for the armband — grace simply located me.
"However, a part of me felt good because it showed that with this sport, at least I am going somewhere," she said.
Her maiden task was to lead the Gems to the Pent Series and the just-ended African Championship, both played in Windhoek, Namibia.
The Gems, who are rebuilding in preparation of the 2023 Netball World Cup, finished off as the third best side at the Pent Series and were placed fifth at the African Championships.
With some of the senior players still around, Kwaramba somewhat feared her leadership could face some resistance.
However, the respect she gained through her craft outweighed any fears she might have had.
"It is a huge and not-so-easy task, especially dealing with seniors who were already on the team when I came, but I am glad that our relationship has grown to that of mutual respect.
"Since assuming this role, I have learnt to be neutral in dealing with issues that need attention, to be responsible, hold the team together and view every player as equal.
"There are times when the team is down, it is also our role as captains to motivate our charges and even when one makes a blunder, we should assist and correct without demoralising them."
With regards to the rebuilding exercise, Kwaramba feels the Gems are in the right direction.
Despite losing to Botswana at the African contest and narrowly defeating Namibia, she has confidence in the team.
The Gems are ranked eighth globally by the International Netball Federation, while Namibia and Botswana are ranked 24 and 27 respectively.
She reckons the tournament was challenging considering that other nations had been in action for some time, unlike Zimbabwe.
"It was not easy to achieve a podium finish at the Pent Series. We fought as a team, but for Africa Championships, we succumbed to Botswana and l think it was because of fatigue, but it also taught us never to be complacent.
"We had not been in action for long and we were bouncing back. We only trained for a short time but it was great. The new combinations were coming up; we were gelling well.
"From my experience with the seniors, this time did not feel any different, we are still the dedicated Gems who play their hearts out on court, so we are in the right direction," she said.
Gems coach Lloyd Makunde paid tribute to his team for a good fight.
"We identified areas that need to be revisited, so we are going back to the drawing board so that we can make the corrections.
"We will closely follow up at club level to make sure that players work hard, improve individually and stay in shape.
"However, the international stage is largely about exposure, so if we could get as many friendly matches and tournaments to participate, it would help us, but generally, the team is shaping up well," said Makunde.